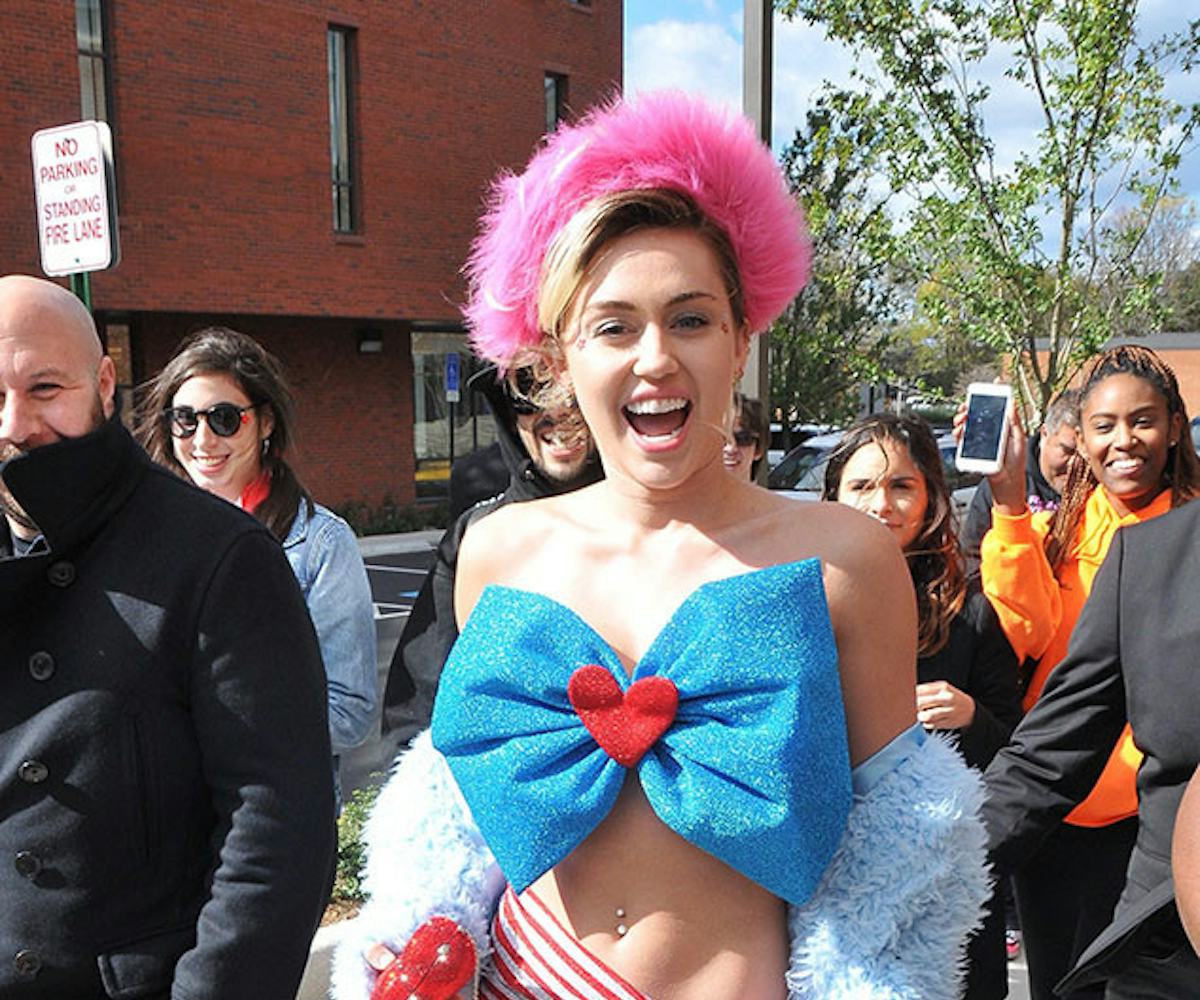 Image via @enews / Twitter
Miley Cyrus Crashes College Dorms While Campaigning For Hillary Clinton
And maybe plays Mario Kart
Saturday morning, dressed like her own version of the American flag—sporting a large blue bow top with a red heart in the middle, a red and white striped skirt, and a fuzzy blue sweater—Miley Cyrus, along with members of the media, went door to door in the dorms of Virginia's George Mason University to campaign for Hillary Clinton and remind students to vote. She may or may not have also played Mario Kart.
The first dorm room was of a group of girls, the self-described "Babe Cave," who were especially excited to see Cyrus, squealing loudly as soon as they heard the first knock. Next, she checked out some guys' Nintendo 64. She hung out in each shoe box-sized room while taking pictures, making small talk, and championing Clinton. "Trump's been so hateful," she told students. "Hillary and I share equality for all." She also talked about being disappointed that she only saw one sign for Clinton when she was home in Tennessee. 
It remains to be seen if she actually changed any minds, but she undoubtedly made this election a memorable one for these students. Truth be told, we wouldn't mind if Cyrus surprise visited us, either.