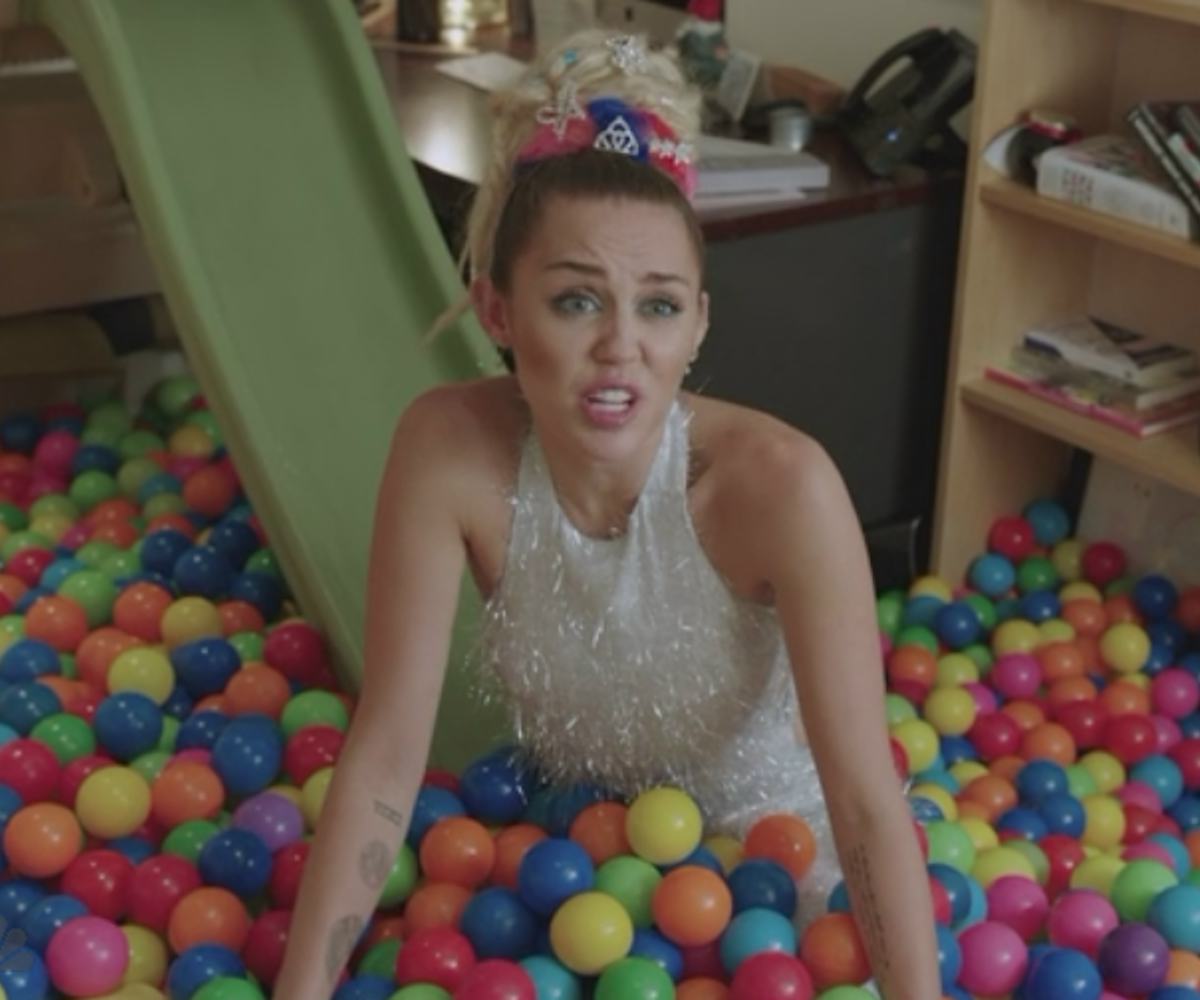 What It's Like To Be Married To Miley Cyrus, According To 'SNL'
completely amazing, obviously
There were plenty of standout moments during the season premiere of SNL, hosted by Miley Cyrus—Taylor Swift's apocalyptic squad among them—but our favorite sketch was also the strangest one of the night. 
Kyle Mooney and Beck Bennett are SNL's resident weirdos, and their sketch, "Miley Wedding Tape," was a great example of how they can take a concept—in this case being married to Miley Cyrus—and escalate it to the point of gonzo absurdity.
Bennett and Bobby Moynihan burst in on Mooney's wedding to Cyrus, which gives him the perfect reason to escape. It turns out being married to Miley Cyrus is so great that it's actually a nightmare. See what we mean above.