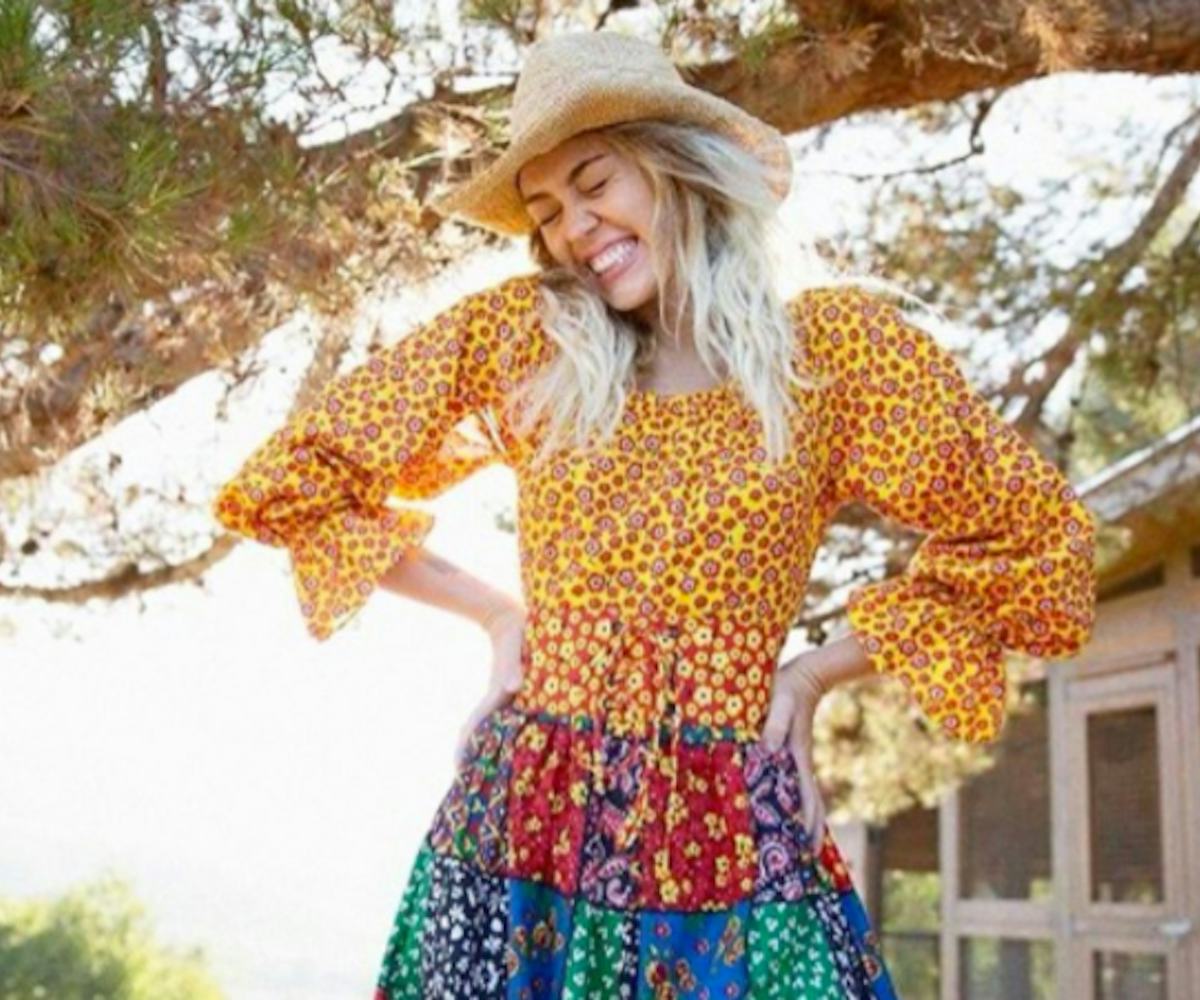 Photo via Instagram/@mileycyrus
Miley's New Song Explains Why She Broke Up With Liam
As far as breakup songs go, Miley Cyrus' latest is pretty chipper. "Week Without You" finds Cyrus back in 2013, when her relationship with Liam Hemsworth was near its then end. (They have since patched things up and are engaged again.) Here, though, she's daydreaming of breaking free because that's the direction her heart is pulling her in.
What would Cyrus do for a week without her boo? She'd call up her girls first and throw on a pair of blue jeans. Then, maybe, she'd get caught kissing dudes. (She did!) Through it all, though, Cyrus sings how she knew she'd miss he ex. She does, after all, end the song repeating variations of the line "You know I'd miss you, baby" four times.
Cyrus told SiriusXM in May 2017 she thinks people that break up and get back together are awesome. "You get time to be yourself. You get time to grow up." She adds, "I think if you're growing up attached to another person, you never really get solid as your own being. So I'm really solid, and then he gets to be really solid, and together we get to be two really grounded people." She knew this all along.
Miley Cyrus' new album, Younger Now, drops September 29.