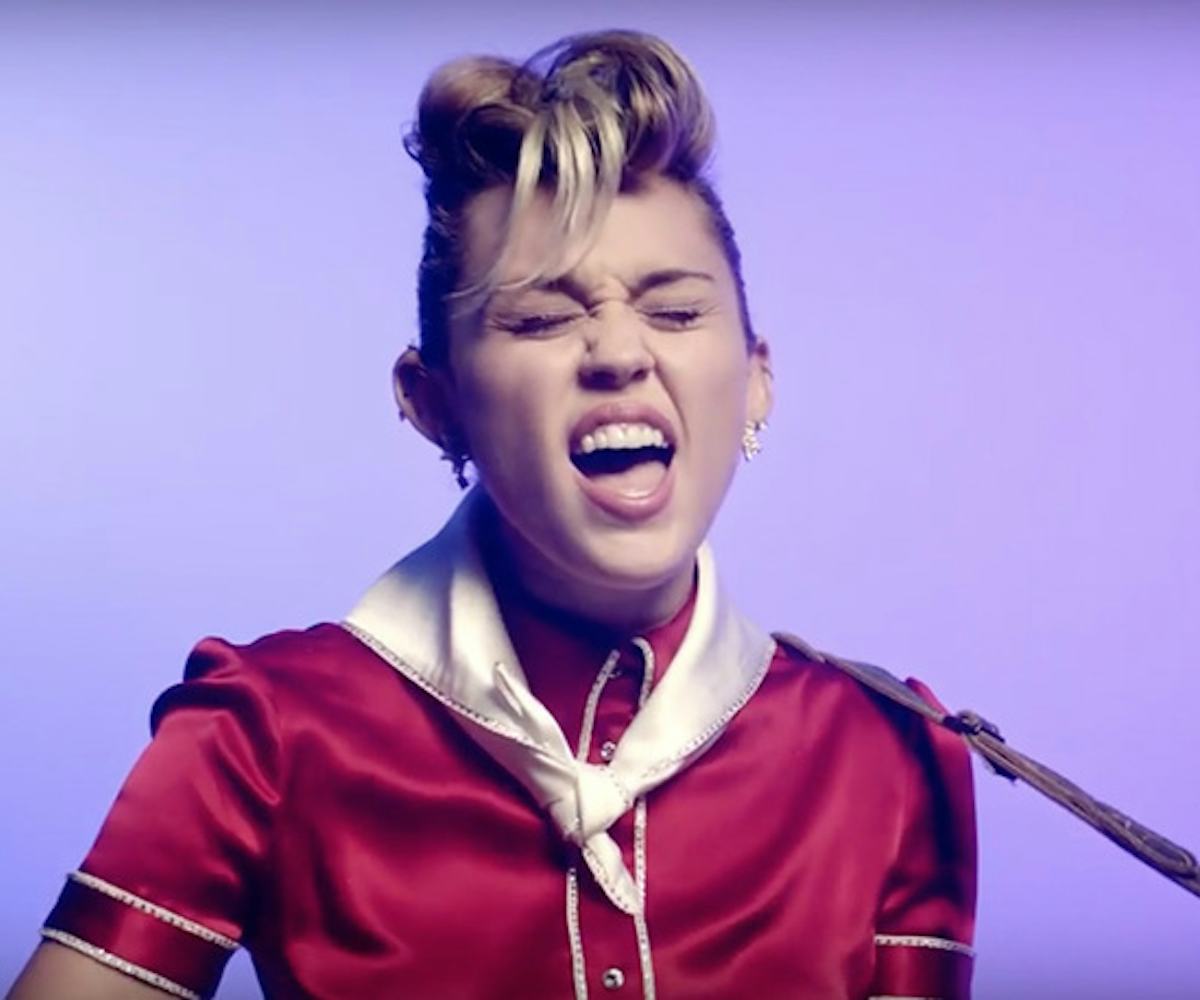 Image via YouTube/MileyCyrusVEVO
Miley Cyrus Channels Elvis In Her New Video For 'Younger Now'
And reflects on her 'Bangerz' days
Miley Cyrus addresses her past in her new song, "Younger Now," off of her album of the same name. She released the new track and accompanying music video yesterday. In it, Cyrus channels her muse, Elvis, and reflects on the transformation from her Bangerz-era persona. 
"Feels like I just woke up," she sings in the beginning of the video. "Like all this time I've been asleep/ Even though it's not who I am/ I'm not afraid of who I used to be." 
The video has a carnival motif and a dreamlike aesthetic. A group of children dressed as mimes dance around Cyrus as she sings. She styles her hair like the King and even wears his signature powder blue jumpsuit. At one point, Cyrus sings to a puppet and performs on a Gravitron. 
"No one stays the same," she says. "You know what goes up must come down/ Change is a thing you can count on/ I feel so much younger now." 
Watch the new video, below.