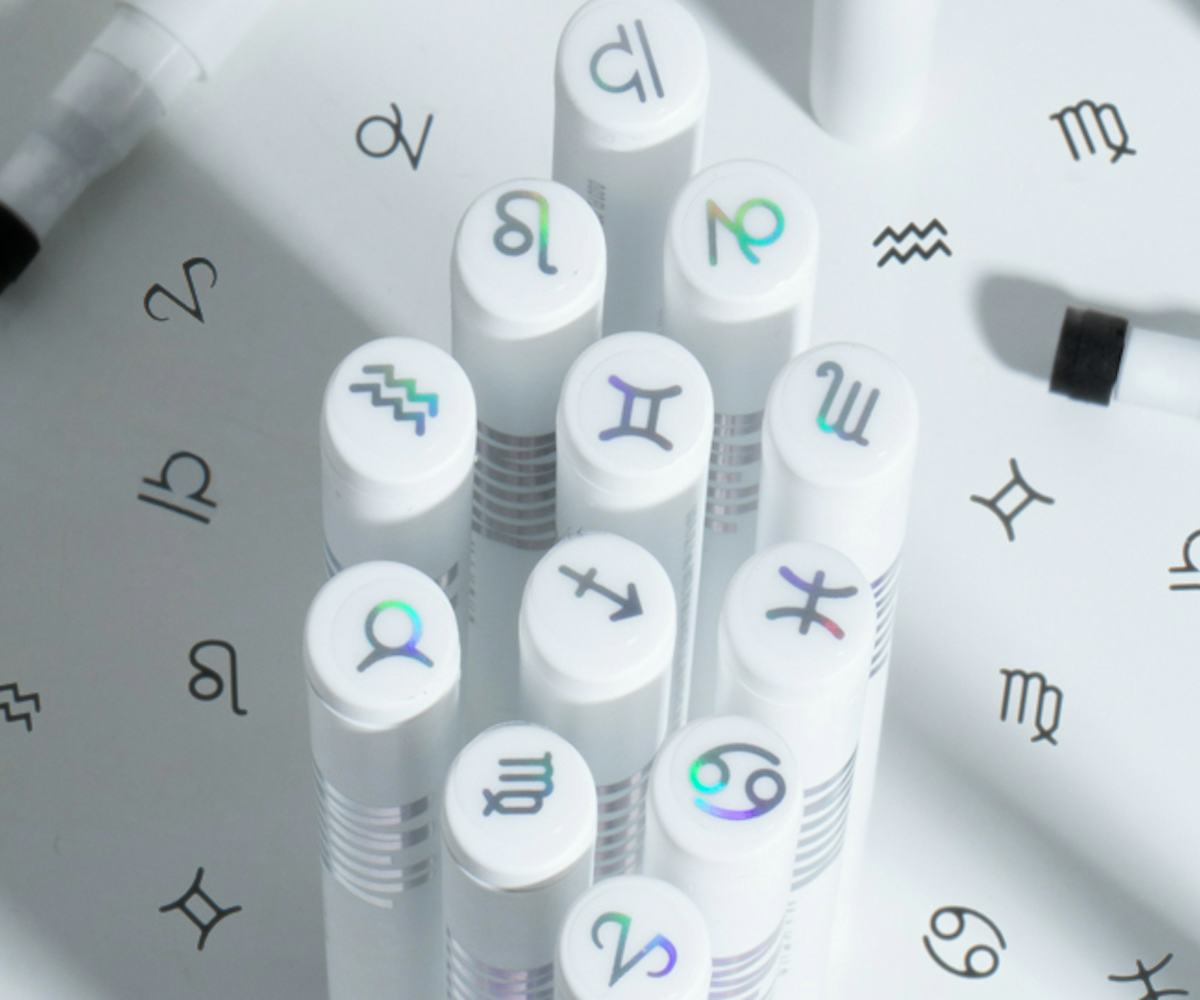 Photo courtesy of Milk Makeup
Snag A Commitment-Free Astrology Tattoo Thanks To Milk Makeup
Show off your signs without fear of regret
Milk Makeup just unveiled a new line of "tattoo stamps" bearing the symbols of the zodiac signs. Now, with the help of these sleek stamp pens, you can get inked up with your signs without fear of regretting it later. Just a quick swipe of makeup remover, and voila, your skin is a blank slate once again.
Prior to applying makeup remover, though, the designs are going nowhere from when you first applied. Yesterday, upon testing, I wound up with the lovely little waves of Aquarius displayed under my right eye until I went home in the evening and washed my face (but no complaints here). The waterproof formula is infused with vitamin E and sunflower oil, which is an added bonus, and, like the rest of Milk Makeup's offerings, the products are vegan and cruelty-free.
Milk made waves in the beauty world last week with the drop of its Wu-Tang Clan collaboration, featuring an eight lipstick set ringing in at a whopping $440. Luckily, these new stampers are only $12 a pop, so you can indulge in your sun, moon, and rising signs without breaking the bank. All 12 signs are available for purchase now via Sephora. Act fast as the collection is limited-edition.