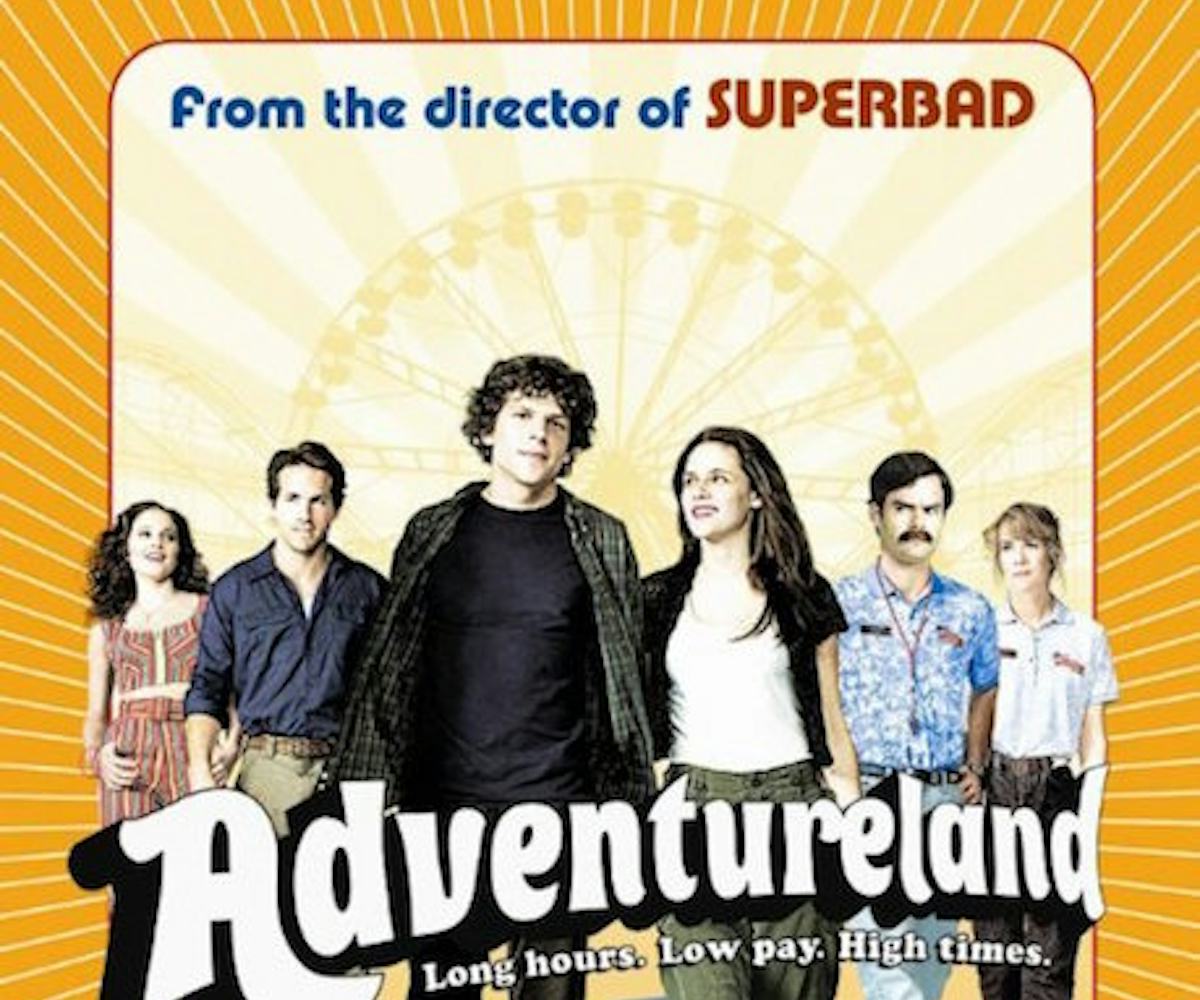 7 Movies That Got The Post-College Experience Just Right
Some 'Get A Job' Alternatives
The reviews for Get A Job have been flooding in, and to put it mildly, critics have been less than kind to this comedy (we use that term loosely), about a group of friends trying to make it in the world after college graduation. "Get A Job's primary problem is that it doesn't know if it wants to be a realistic look at Millennials and the current economy, or go for the cheap gag about the jive-talking pimp renting out a sleazy motel," wrote one critic. "The problem is that a movie like this - limp, lazy, generic - just doesn't cut it at a time when American indies and television offer sharp, witty, satisfyingly complex takes on the "Facebook generation," surmised another.
The truth is, filmmakers have been trying to accurately capture that nebulous time after college and before adulthood—when striking the balance between what you want to do and you should do feels impossible—for years, and with varying degrees of success. But where Get A Job fails, these seven movies succeed. Here, the essential films that got the post-college experience just right.
Tiny Furniture
If anyone understands what it means to be a Millennial woman, it's Lena Dunham. Consider her surprise 2010 SXSW breakout the spiritual prequel to Girls, thanks to its clever portrayal of that murky time between college and adulthood, when figuring out what you want to do with your life feels hopeless. Dunham, who also wrote and directed the micro-budget indie, pulls no punches as Aura, a me-first mouthpiece for an entire generation desperate to make their mark on the world, one YouTube view at a time.
Frances Ha
Noah Baumbach's ode to adrift twentysomethings is perhaps best summed up by its title character's stark declaration. "I'm so embarrassed. I'm not a real person yet," says Frances Handley (played with exuberance by Greta Gerwig). But what does being a real person mean? That in itself is a far more interesting question than asking someone "What do you do?" and one that Baumbach does his best to answer in this fey, sometimes sad comedy.
The Graduate
Is there a more seminal film about post-college malaise than Mike Nichols' 1967 masterpiece? If you think finding a career in today's climate is tough, just imagine how hard Dustin Hoffman's Benjamin Braddock had it: No LinkedIn, no TED Talks, no personal branding ecosystem. No wonder he lets himself be seduced by the much older Mrs. Robinson, in one of the most iconic illicit affairs ever captured on screen. Sometimes it's just nice to feel wanted.
Reality Bites
So much has changed since Ben Stiller's charming comedy became a touchstone for disillusioned Gen X-ers everywhere. And while its classic representation of the '90s—think grunge, chain smoking, and more grunge—will fill you with nostalgia, its themes of trying to live up to expectations (Winona Ryder's character was class valedictorian), finding love, and staying true to what you believe in are as relevant today as ever.
St. Elmo's Fire
As the first Brat Pack movie to move beyond the classroom, Joel Schumacher's beloved '80s classic explores the trials and tribulations of a group of friends trying to find their way in the world after college graduation. And while the clothes, hairdos, and soundtrack may feel dated, the group's search for love, acceptance, and employment remains utterly timeless.
Adventureland
Get a degree from a private liberal arts college like Oberlin, and the world is your oyster, right? Not so in this sweet-natured comedy from Greg Mottola, which stars Jesse Eisenberg as, you guessed it, an Oberlin grad who settles for a menial job at an amusement park when his romantic dreams of a Euro trip are dashed. But hey, getting to spend an entire summer with Kristen Stewart isn't a bad consolation prize, right?
Kicking and Screaming
If you're looking for a feel good take on life after college, well, look elsewhere. Noah Baumbach's debut film is a bit of a bummer, as it follows a group of aimless friends—played by Josh Hamilton, Chris Eigeman, and Parker Posey—and their feeble attempts to make sense of a world in which they suddenly no longer have a place in.