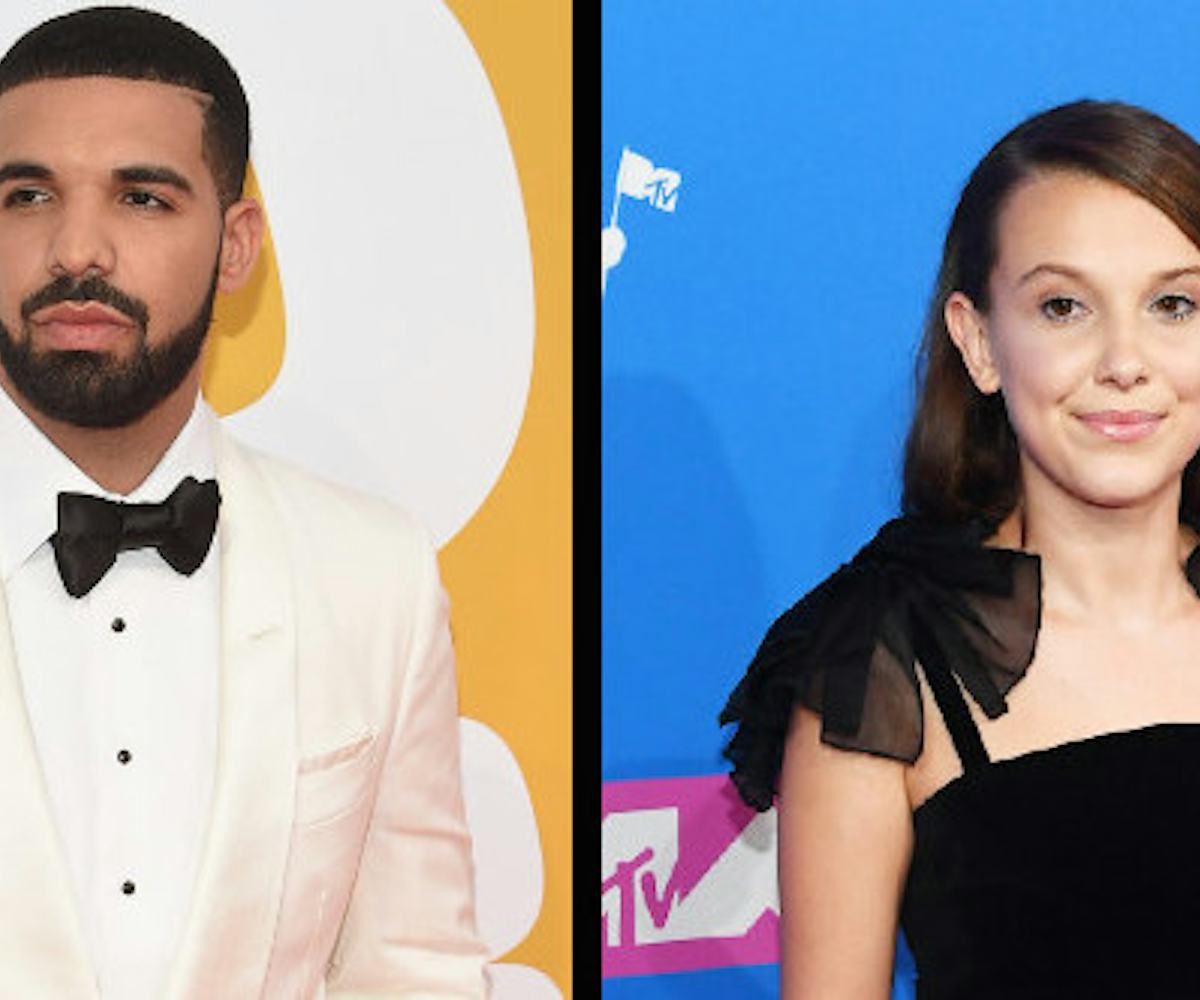 Photo By Nicholas Hunt & Jamie McCarthy/Getty Images.
Millie Bobby Brown Addresses The Drake Texting Controversy
After some found the exchange "very gross"
Earlier this week, Millie Bobby Brown stirred up controversy after opening up about her friendship with Drake. However, the Stranger Things star is now defending her "lovely" bond with the rapper and chiding people for being "weird."
Yesterday, Brown took to her Instagram stories to address the backlash, which revolved around the fact that some people don't believe it's appropriate for a 31-year-old man to be texting a 14-year-old girl "I miss you" and boy advice. But Brown says it's all innocent and that everyone is freaking out for no reason.
"Why u gotta make a lovely friendship ur headline?" she wrote. "U guys are weird... For real."
Brown continued by saying that she feels "lucky" to have people "offer their wisdom and guidance" when it comes to navigating show business. 
"I'm very blessed to have amazing people in my life," Brown said. "U don't get to choose that for me."
Read her entire post, below.