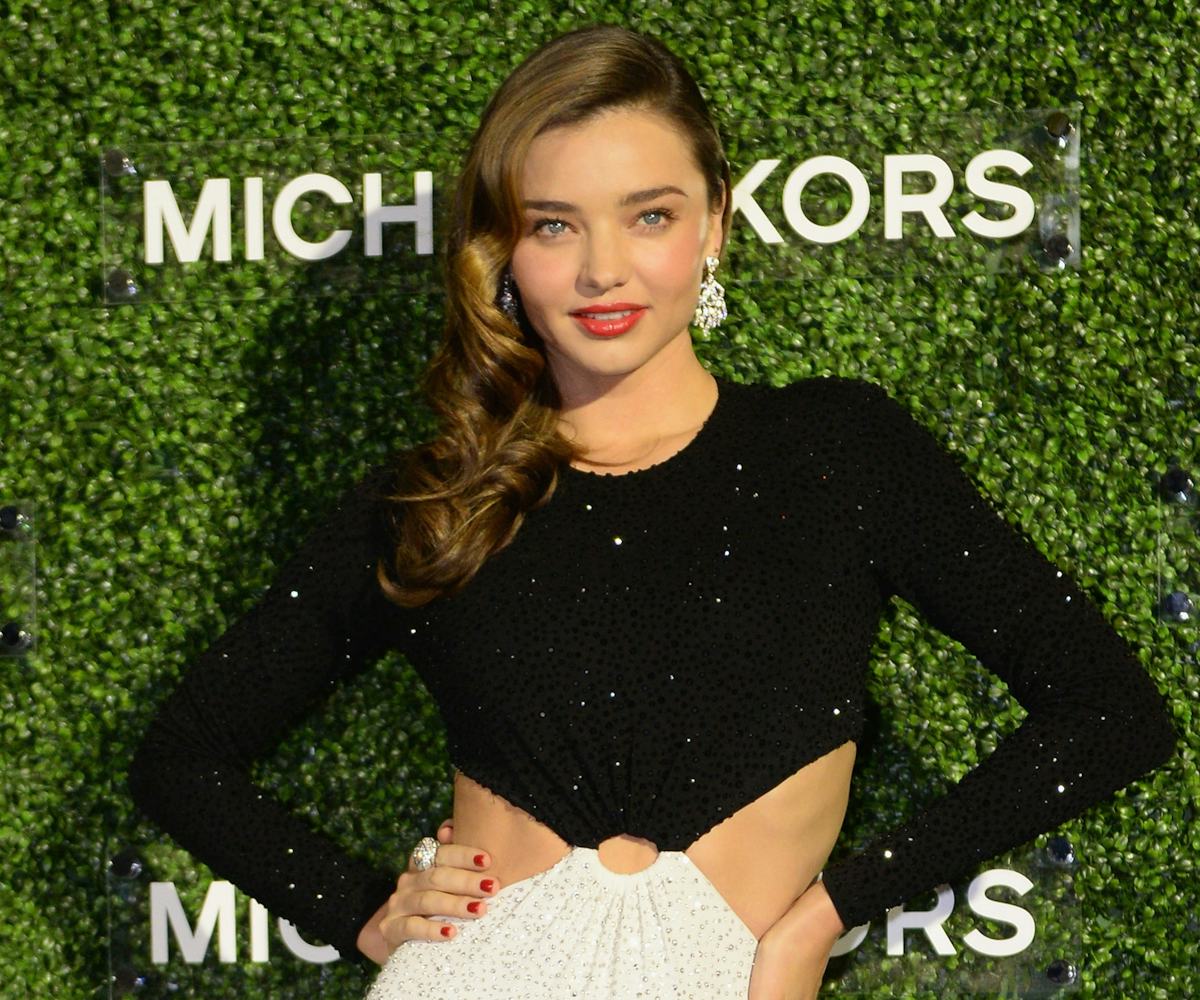 photo by getty images
beauty queen: miranda kerr
coral is the warmest color.
Now that the cold weather is here and you probably have a scarf wrapped up to your eyebrows, you're likely thinking that the time for bright, pop-y lipstick hues is over. Well, you couldn't be more wrong.
Just take a hint from Miranda Kerr, who opted for a bright coral lip at a Michael Kors event in Tokyo. The model, who wore a black and white dress, brightened up her look with a pop of coral lipstick that was then covered in a sheer lipgloss. She even matched her blush to her lipstick, proving that--yep--it's of, even great, to be matchy-matchy with your beauty routine. 
So even if you're in your thickest sweater huddled in front of your radiator for warmth, shouldn't your makeup be able to pretend it's still summer. We think so, and we've got the low down on how to get Miranda Kerr's beauty look to help. 
BLUSH IT: Maybelline Dream Bouncy Blush in Candy Coral -- $7.99 
With a round blush apply a light amount of this hue right on to the apples of your cheeks to create a light rosiness. 
COLOR IT: Urban Decay REvolution Lipstick in Coral Pink -- $22
Apply an even amount of this hue starting from the outer corners of our mouth. You can even add a second layer for added color, but be sure to blot off the excess!
GLOSS IT: Dolce & Gabbana Extra Shine Lipgloss  in Clear -- $31
Don't fear the clear lipgloss! One coat of Dolce & Gabbana's shiny gloss and your coral lips will be seen from space. OK, not that far, but they're definitely be the talk of the party.