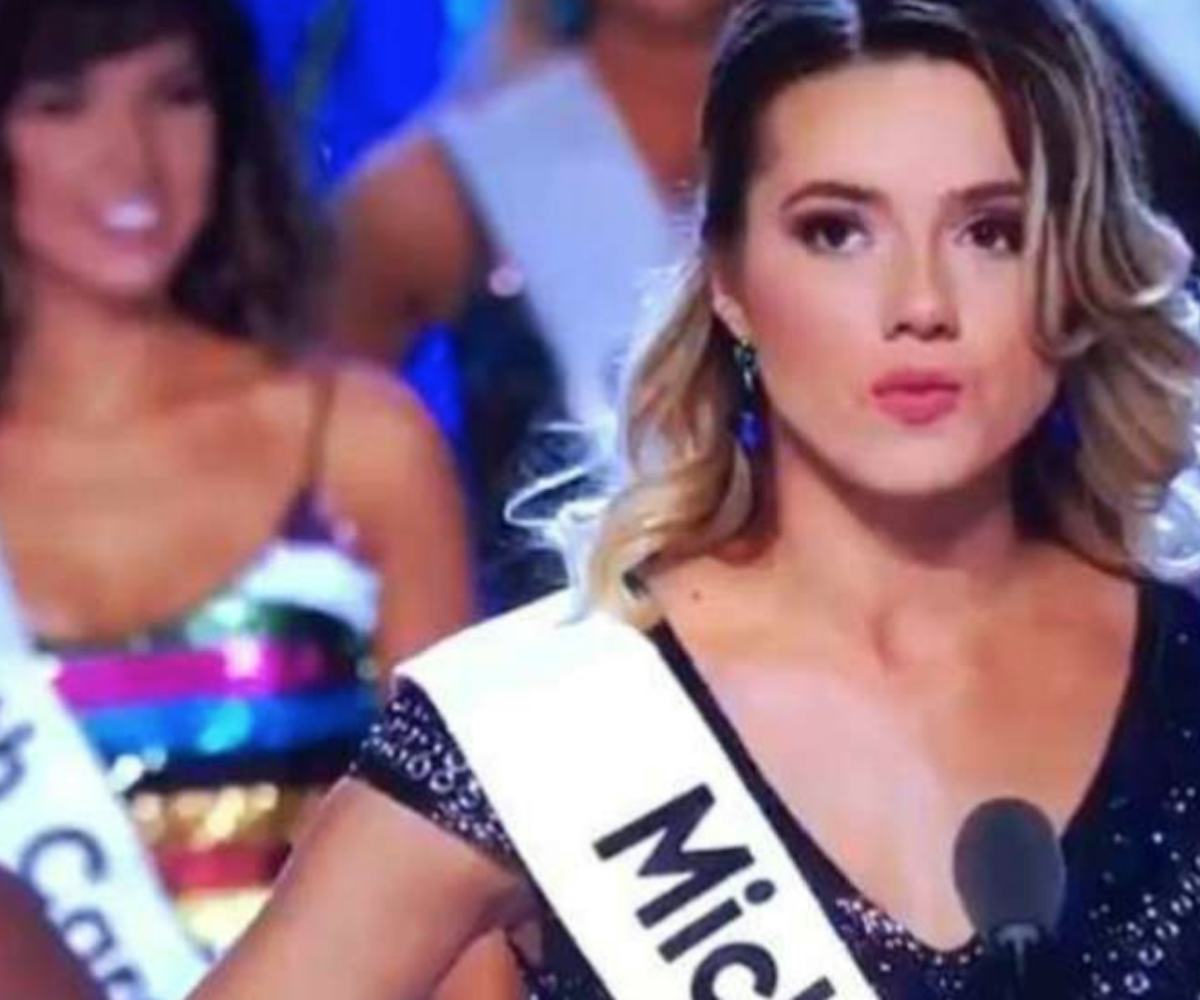 Photo Via ABC.
Miss Michigan Called Her State Out About Flint Mid-Pageant
Miss Michigan Emily Sioma used her introduction at last night's 92nd Miss America pageant to bring attention to the long-standing water crisis facing her state.
"From the state with 84 percent of the United States' fresh water but none for its residents to drink, I am Miss Michigan Emily Sioma," she said, alluding to Flint, Michigan's contaminated water supply. A result of cost-cutting measures, criminal charges have since been filed against several government officials involved in the crisis.
Sioma's statement led to much praise online, with many commending her for using her platform.
"The new #missamerica2019 pageant did not come to play," Cosmopolitan's Alex Rees tweeted alongside a clip of Sioma's intro.
Others cheered her on by saying she "should automatically win" for her bold statement. "Regardless of whether you agree with what she said or not, she is shining light on a pressing issue that we have in our state that and that is STILL not solved," another user named @brooklynn_kayy wrote. "THAT, is a Miss America." And we couldn't agree more.
Check out a few of the other reactions to her introduction, below.