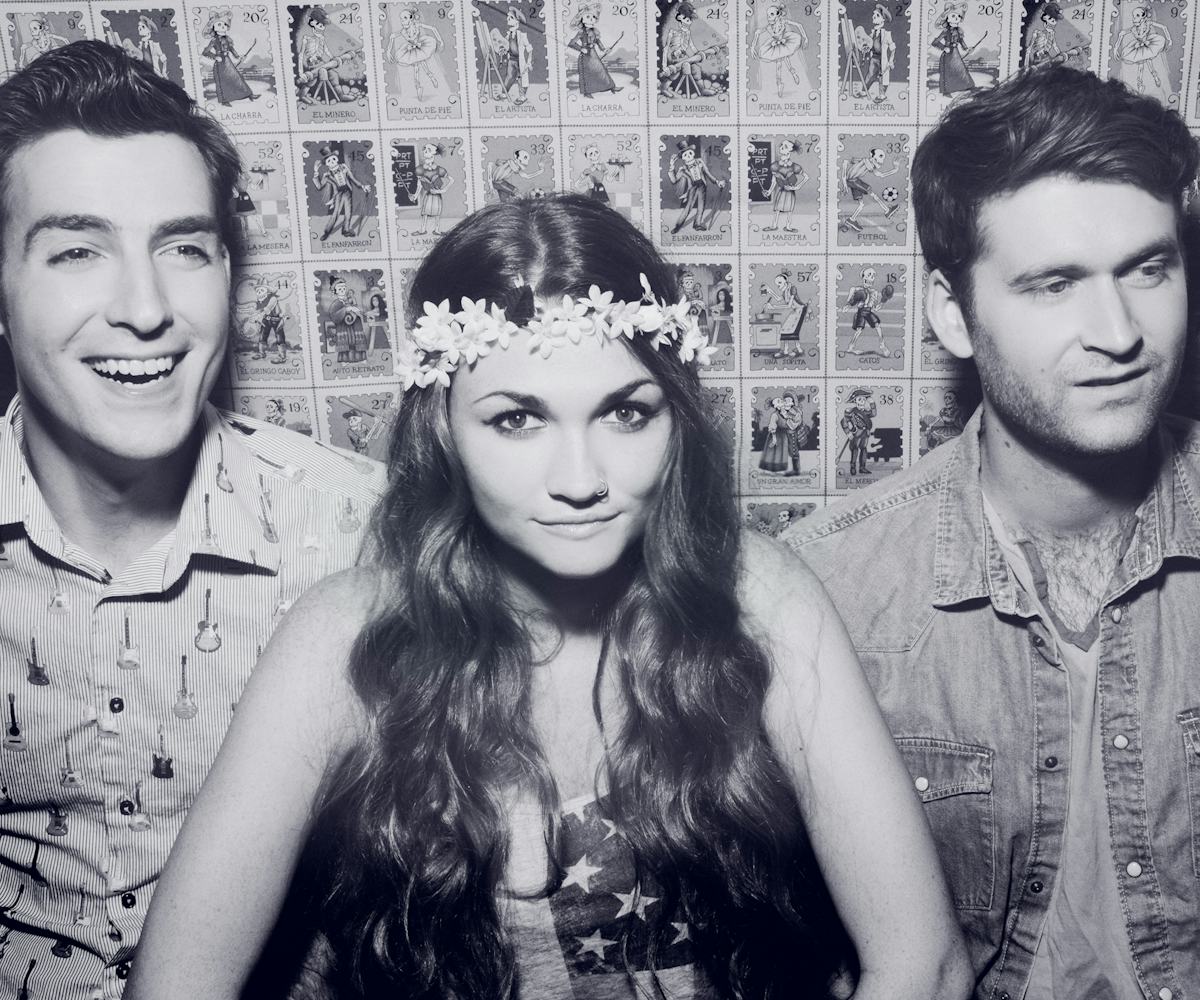 song premiere: misterwives
we've got 2013's ultimate tell-off track—and you can download it for free!
Although Mandy Lee, the lead singer of MisterWives, studied songwriting and opera at a New York City performing arts high school, her method for penning "Twisted Tongue" was pure rock'n'roll; as she puts it, there was "a lot of whiskey and maybe 50 crumpled up pieces of paper thrown in the trash with lyrics that never made it into the song."
Whatever works, right? Especially considering the end result, a "Forget You"-meets-"Rehab" pop gem with just a hint of New York edge. The trio, who first started making music almost exactly a year ago, have quickly found their stride, pairing Lee's sultry vocals and sharp-as-a-tack lyrics (listen closely to "Twisted Tongue" to hear what we mean) with the musical powerings of Will Hehir and Etienne Bowler. They've got their debut EP, Reflections, slated for release in early January, and "Twisted Tongue" is a good hint of what's to come.
"I wrote the tune a while back and it was never quite captured properly until MisterWives came around and we put our stamp on it--each of us contribute our own personality, allowing the arrangements to be unique. It's too much fun getting to jam on a tune until we get it to the place it needs to be, and can then look at each other knowing it's finally right," explains Lee. You can sense the energy they put into it--by the end of the track, it sounds as if they're about to blow the roof off the studio--and it's completely infectious. Which might explain why Lee recommends listening to it "when you're in a kick-boxing class, kicking ass!"
Or if you just need to hear someone else tell off their ex. As the dynamite frontwoman tells us about the song, "A first heartbreak that had a rude awakening--that was very much needed."
While you wait for the EP to arrive, listen--and download for free--MisterWives' lead single "Twisted Tongue" (and check out their upcoming tour dates, too) below!