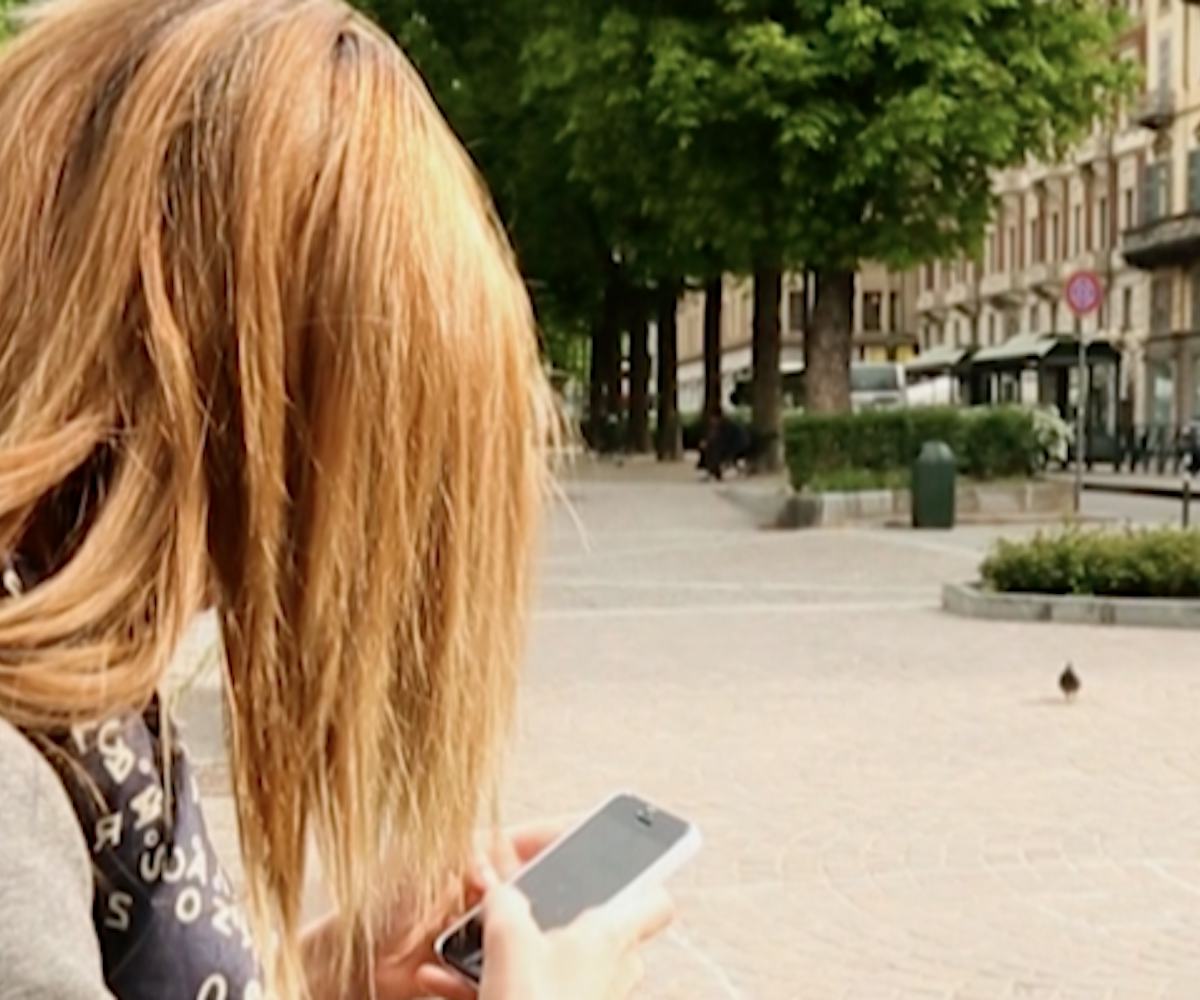 This Private Network For Creatives Is Also A Safe Space For Women
Mixer is the app you need to download next
I have been on the internet a very long time, and as an avid member of forums and user of apps I have—like too many of us—experienced the creepiness of men hiding behind screen names. Even LinkedIn, "a place for professionals," is riddled with dudes who apparently did not get the memo and abuse the messenger service meant for networking in favor of trying to pick up the women on the site. It's already challenging enough to socially network and not fall victim to sexual harassment online; as a creative professional, it's twice as challenging, with the added struggle of having to find avenues to network with peers, not just hobbyists.
I first heard about the app Mixer at a dinner party, and it sounded like a really powerful tool, with an exciting mission of connecting industry creatives with each other. In the midst of deadlines and meetings and events, how does one go about effectively meeting people in the wild? Want to meet people in your field in other states or countries? Where and how does one even begin? I was intrigued by the app's description, "a private network for creatives," and figured I'd give joining a shot.
Upon acceptance into Mixer, I was happy to see how easy it was to interact with the app. I built a profile, with a few pieces of my work, in no time and soon, had connection requests. I was excited to see that most of them were from female-identifying people, all doing pretty amazing things in their industry. The men that requested me were, too, in adjacent fields. I felt pretty skeptical nonetheless—I'd simply had too many negative experiences with random men not to be. Sure enough, I soon received a message from a gent. I opened it with dread… only to find an inquiry about whether or not I freelanced. Okay, sir, come through with the relevant questions. The next message from a man was to ask if we ever did video premieres on the platform I worked for and if I'd check out the band he managed, to see if it might be a good fit. Very professional! Nice.
The final test for me was when, after a few back-and-forth messages about a potential project, I was eventually asked to meet in person to continue development. Lo and behold, that's all that happened. This person and I still have the idea in development, and, no, I have not been sexually harassed by him.
It's sad that this is such an exception, but I felt like it was important to share that this is a safe space for female creatives, and I wanted to find out more about the story of the app, the people behind it, and what goes into keeping it such a positive space. So I sat down with the app's co-founder, Anis Bennaceur, and marketing director, Cory Kennedy, and asked them all about it. Read the interview, below, and watch the video.
How would you describe Mixer?
Anis Bennaceur: It's a professional network for creatives—people working in arts, fashion, film and media, and music. You can showcase your work, past projects to everyone else on the platform, and you can search, discover, connect, and collaborate with a lot of other incredible and talented people working in those industries. Also, every member is vetted by our team, so we ensure the quality of the userbase.
Cory Kennedy: On top of that, it's a place to discover new and talented creatives and their work for jobs.
What is Mixer's origin story?
AB: Mixer has been around for two years. It all came from an original conversation over a steak frites lunch in Paris with my co-founder Alex [Carapetis]. He was touring in Europe with the Voidz at that time, and there wasn't anything for creatives to connect in all those different cities. A few months later, I moved to New York, met my other co-founder Cody [Simons], and we all started working on this together.
In a market saturated with apps, what sets Mixer apart?
CK: It's truly a network designed and built for creatives to be able to show their work on the most suitable platform.
AB: Quality and quality: Quality of the members and quality of the app itself. That ends up driving higher engagement than most other platforms and apps out there.
As a visual artist, something I appreciate about the app is the ability to post video and links to my work. What are all of the platforms the app interacts with?
AB: As of now, Mixer interacts with Spotify, SoundCloud, Apple Music, Vimeo, YouTube, Behance, and, of course, Instagram. We think that those are currently the best platforms for people to broadcast their images or music to the public, so we work with their APIs to be able to automatically link our members' work with their platforms.
Why did you choose to make it a private network? What are the criteria for application and acceptance?
AB: We really wanted to separate the real industry professionals from the enthusiasts and hobbyists. Our members trust us to allow talented individuals to join our platform, and so they engage more with one another. That's a strong added value behind a private network. Our team evaluates the applicants based on their credits and the projects attached to their profiles.
CK: I do like to see fresh talent with incoming members. Yes, we have established creatives, but I get a lot of joy seeing up-and-coming talented individuals, accepting them to then push their work to the other members, to kick-start their career in a sort of way.
I have found this app to be a refreshingly safe and professional space. Do you have policies in place to protect users?
CK: As a female user, I truly appreciate the professional tone and respect the other members have for one another. I definitely am wary of social networking apps being taken advantage of to be hit on by men, which makes me slightly uncomfortable and, to be honest, bums me out. Even having models on the platform, I've only received positive feedback from them about members remaining professional. I'm psyched to be working with such a respectful community.
AB: The vetting already makes it really professional and safe. As soon as they get approved, we ask our members to be respectful of other members, and we automatically ban reported people.
What is it you hope to see other women gain from their network membership and interaction with the app?
CK: It's invigorating to use a platform that highlights your work accomplishments and achievements—you're seen for what you do and what you're capable of, instead of what you look like or how old you are. It's women working, it's women in business—I want them to take this safe platform and use it as a tool to grow professionally by using these opportunities to collaborate with people they might not get a chance to meet in real life at first. Coming from a previous professional background where looks were more important than I would like to admit, this aspect of Mixer is very important to me.
What's next for Mixer?
AB: We've started working with companies for talent recruitment, and this is one of the main things we're going to focus on—connecting talent with the right jobs and projects.
Credits:
Produced, shot and directed by Tina Vaden
Music: Vibrant - Christian Nanzell via Epidemic Sound