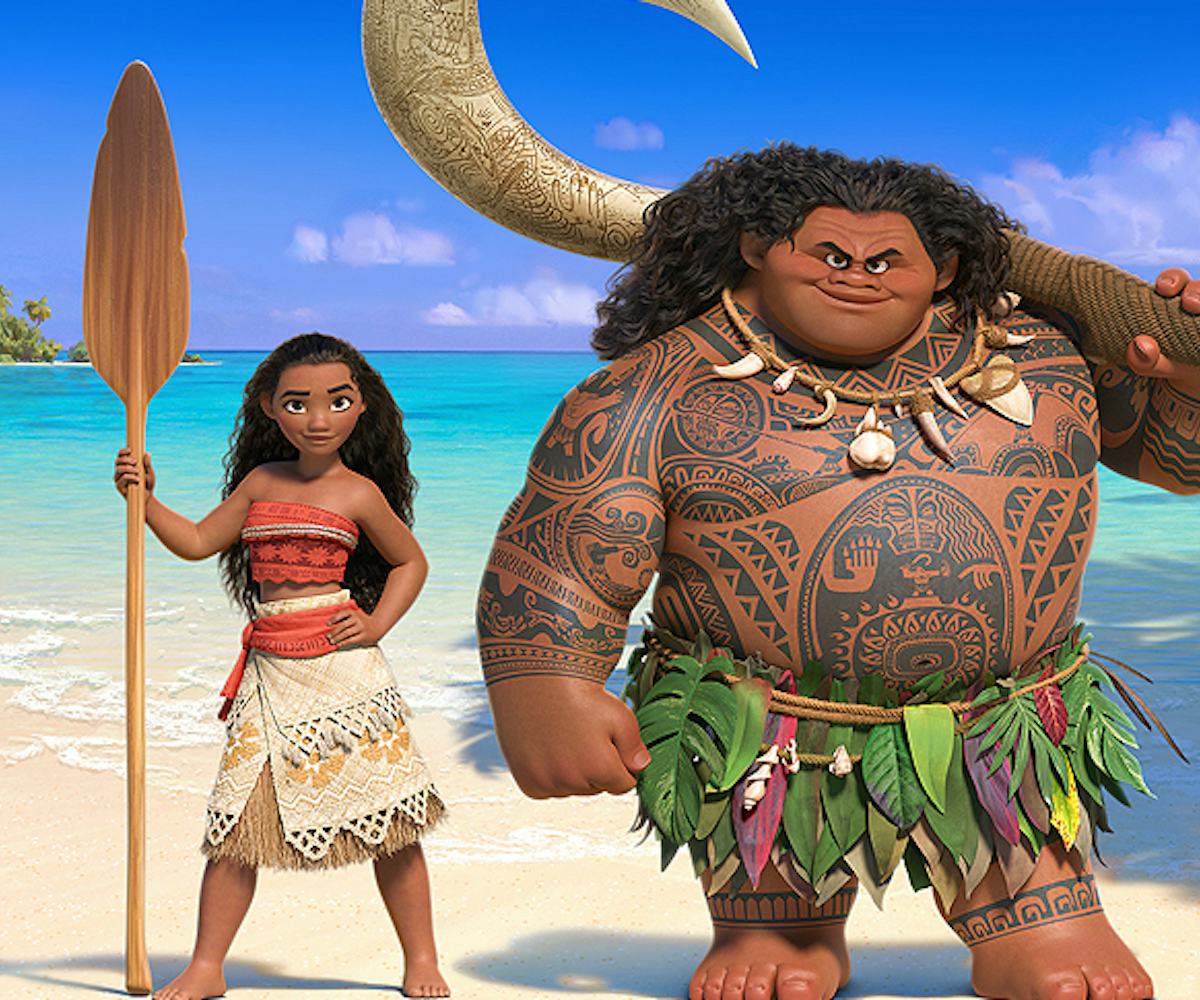 Image via Disney
Meet The Voice For Disney's First Polynesian Princess—She's Adorable!
the 14-year-old auli'i cravalho already has our hearts.
It was no small deal last August when Disney announced it would break ground and introduce its first Polynesian princess character. Moana, the titular heroine of the upcoming animated feature, hails from the fictional land of Oceania—a stand-in for the many lands and nations that make up the Polynesian diaspora that covers thousands of miles of the Pacific Ocean. Disney's movie was a great, inclusive step forward in recognizing these often-overlooked peoples and their cultures.
Back then, we knew that Dwayne "The Rock" Johnson, himself descended from Samoan heritage, would be playing the godlike character Maui who guides Moana on her various journeys. Now, we've got confirmation that Moana herself will be played by another Polynesian actor—14-year-old Auli'i Cravalho of O'ahu, Hawaii. Guess what, people—she's adorable. 
As you can see for yourself in the video above, Cravalho, who doesn't even have an IMDB page yet, is exactly the kind of spunky, fun newcomer you'd want playing a Disney princess. Check out when Disney execs tell her she landed the role and try not to tear up a little. As she says, "From baby time to now, I wanted to be a Disney princess." "Baby time?" We love this girl.
Moana, which looks absolutely great so far, hits movie theaters next year. We can't wait.
(via People)