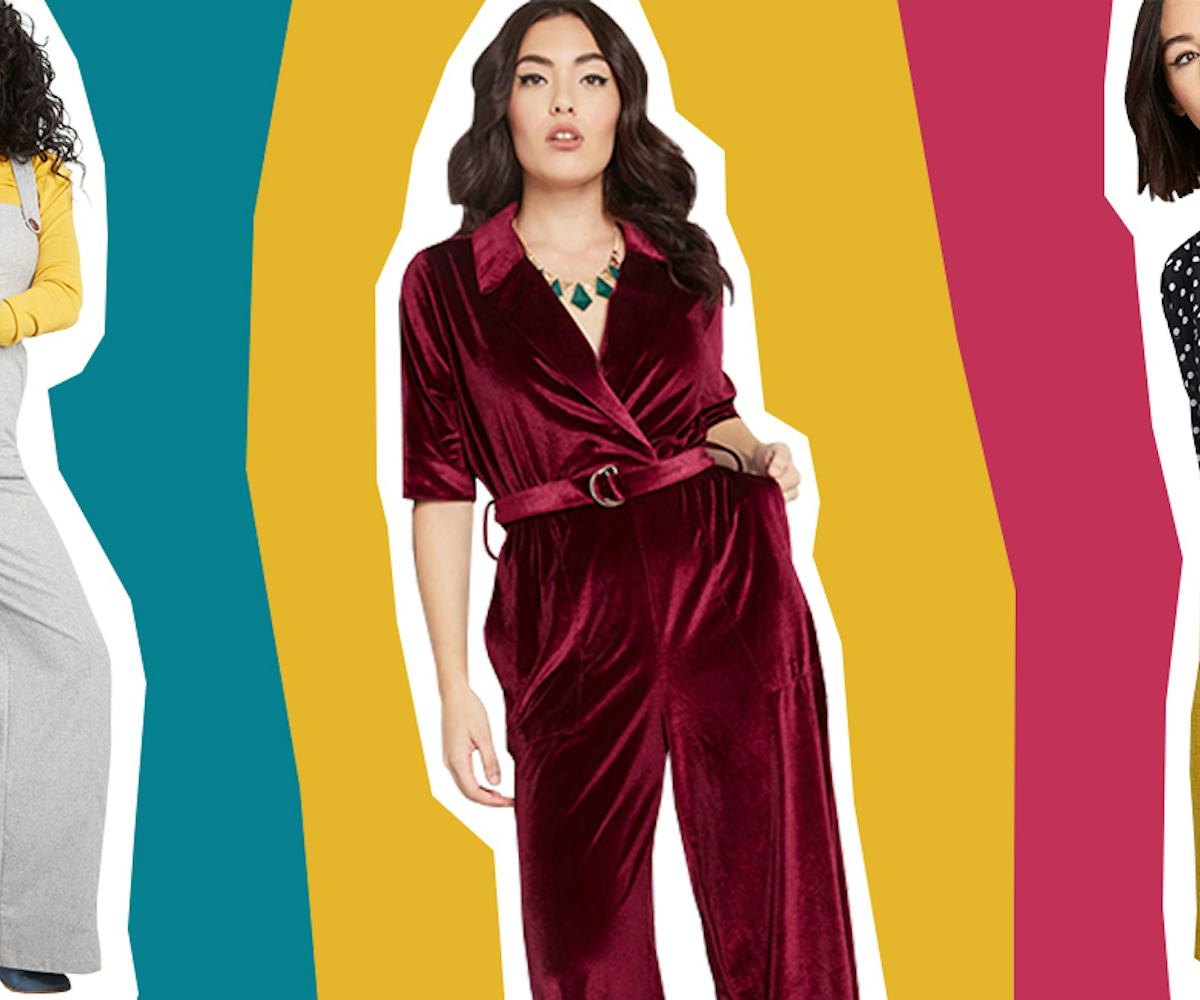 Photos Courtesy of Modcloth
Here Are The Best Things To Buy From Modcloth's Cold Weather Sale
You have 48 hours—are you ready?
Winter is coming, and Modcloth is here with a cold weather sale to help you fill in some wardrobe gaps. When you wake up on Sunday morning, the sale will already be in full-swing, so pour yourself a cup of coffee and dive down the internet shopping rabbit hole.
Before it gets too cold to function without a zillion layers, stock up on cozy essentials. I'll be heading straight for the jumpsuits, because there's nothing quite like throwing on a onesie to achieve minimal possible hems for the freezing wind to creep under. There's plenty of accessories to peruse, too, in case your wardrobe is already chock-full of coats and boots. 
From midnight Sunday through 11:59pm on Monday, shoppers will get 25 percent off a selection of cold weather wares, so you won't want to wait long if you something catches your eye. Peep the gallery below to see everything we have pre-loaded into our shopping carts for Sunday morning. 
NYLON uses affiliate links and may earn a commission if you purchase something through those links, but every product chosen is selected independently.
BB Dakota, High Class Happenings Car Coat, $119, available at Modcloth.
Pepaloves, Spirited Celebration Velvet Jumpsuit, $95, available at Modcloth.
BB Dakota, Just Delightful Darling Faux-Fur Jacket in Tan, $119, available at Modcloth. 
Modcloth, Ensemble Architect Blanket Scarf, $29, available at Modcloth.
Modcloth, In Your Element Wide-Leg Jumpsuit, $79, available at Modcloth.
Sbicca, Cord Values Corduroy Boot, $69, available at Modcloth.
Jack by BB Dakota, Check for Texture Knit Pencil Skirt, $49, available at Modcloth. 
Modcloth, Let's Talk Moxie Plaid, $25, available at Modcloth.