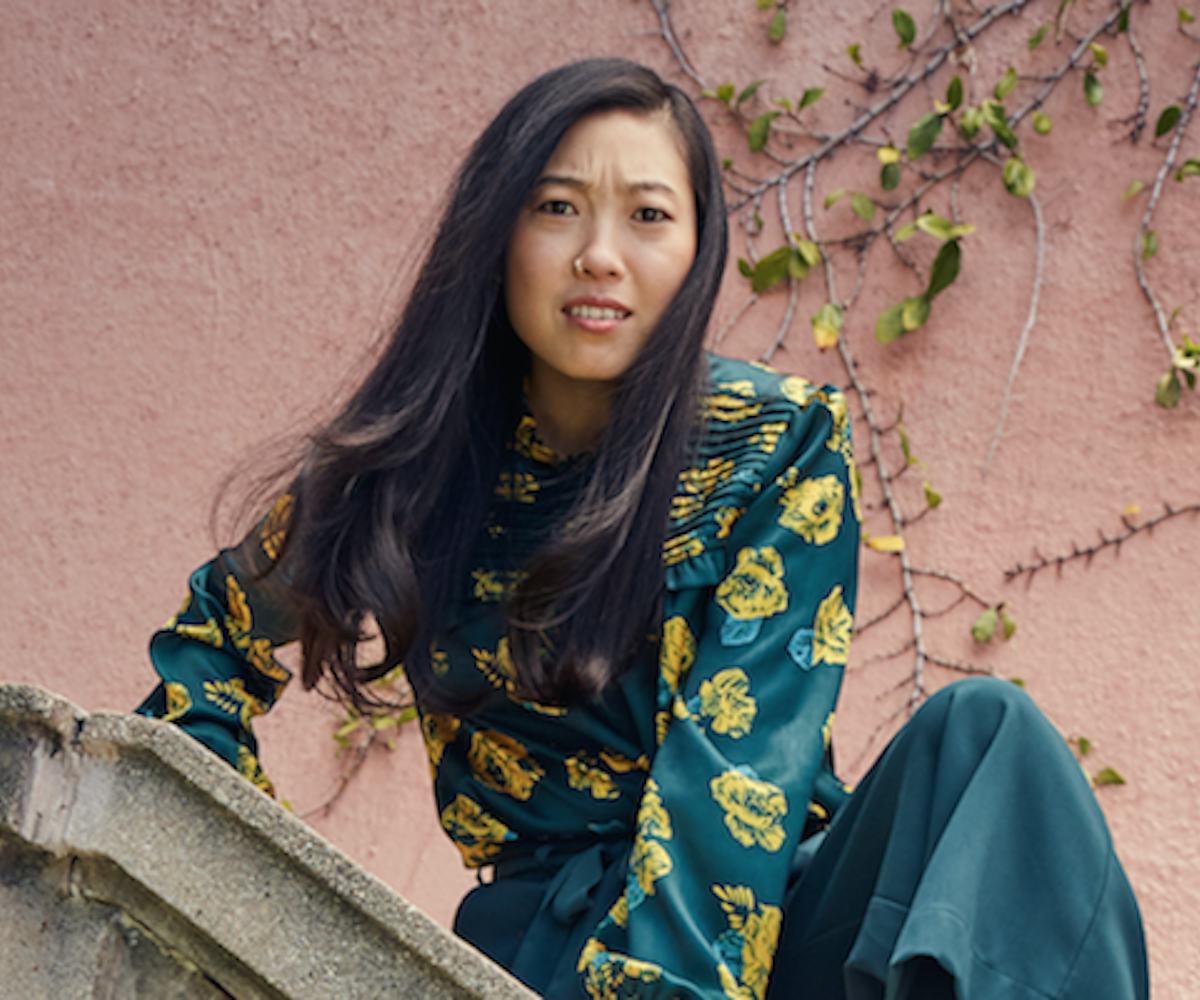 Photo Courtesy of ModCloth
Awkwafina and Mary Lambert Star In ModCloth's New Campaign
Alongside musician Raveena
When ModCloth rolled out the first edition of its "Say It Loud" campaign, which shines the spotlight on women who are out there making bold statements, we were completely besotted, thanks to the campaign's use of icons like Lizzo and Kacy Hill. Now, ModCloth has released the second installment of the campaign, and it highlights even more incredible women. What's not to love?
For the newest edition, ModCloth tapped three bold stars: Awkwafina, of Ocean's 8 and Crazy Rich Asians fame; singer and songwriter Mary Lambert; and rising musician Raveena. The campaign includes images and exclusive video interviews with the stars—each one, of course, sporting ModCloth pieces.
Check out images of each star and quotes from the interviews, below.
Awkwafina
"I don't think I ever really realized that, like, oh, I'm a comedian. I think comedy and humor was an emotion that I developed, it was something that I never really had to learn, and I think that it came mostly out of a traumatic event—my mother's passing when I was four. Not to go too deep, but one of the first emotions I ever learned was embarrassment and I learned humor as a defense mechanism to fend off embarrassment. I would use humor to stop people from crying. I would use it to entertain people."
"I care about authenticity, originality, and aggressively being yourself… I hope to inspire people by being me. I think that a lot of people think that being themselves is not enough, and for me that's always kind of been my thought process. Until I embraced my flaws, and my quirks, and all that, is when I found success and inner happiness."
Mary Lambert
"I always felt like music was my true calling. I started writing songs as soon as I could talk, really. I was raised in an abusive home and… if there was fighting or violence happening I would run to my room and I would immediately play on my little Casio keyboard... When I was nine I took the chords from a Britney Spears song and I turned it into this lullaby about death and I sang it to my Girl Scout Troop and all the moms were crying and everybody was just kind of a wreck. I remember realizing that there was power in that, and that there was power in being vulnerable, and that it seemed to encourage a kind of emotional response to other people, and how I wanted to use my powers for good."
"I hope to inspire people simply by existing... I almost feel like an anomaly because, not only was I accepted for being queer and fat and bipolar, I've been encouraged to talk openly about these things. So I guess my identity feels political already without even having to say anything about it."
Raveena
"[I'd tell my younger self to] follow my intuition more and also to believe that I am this kind of goddess and a strong, beautiful woman."
"We live in a really tumultuous time right now, politically, and I think it would be lovely if there was a focus on the lightness and just the togetherness of all beings... I write from a really meditative and calm kind of space, and I feel like growing myself and being in touch with my soul is such a big part of the music, and that's kind of the energy that I send out."