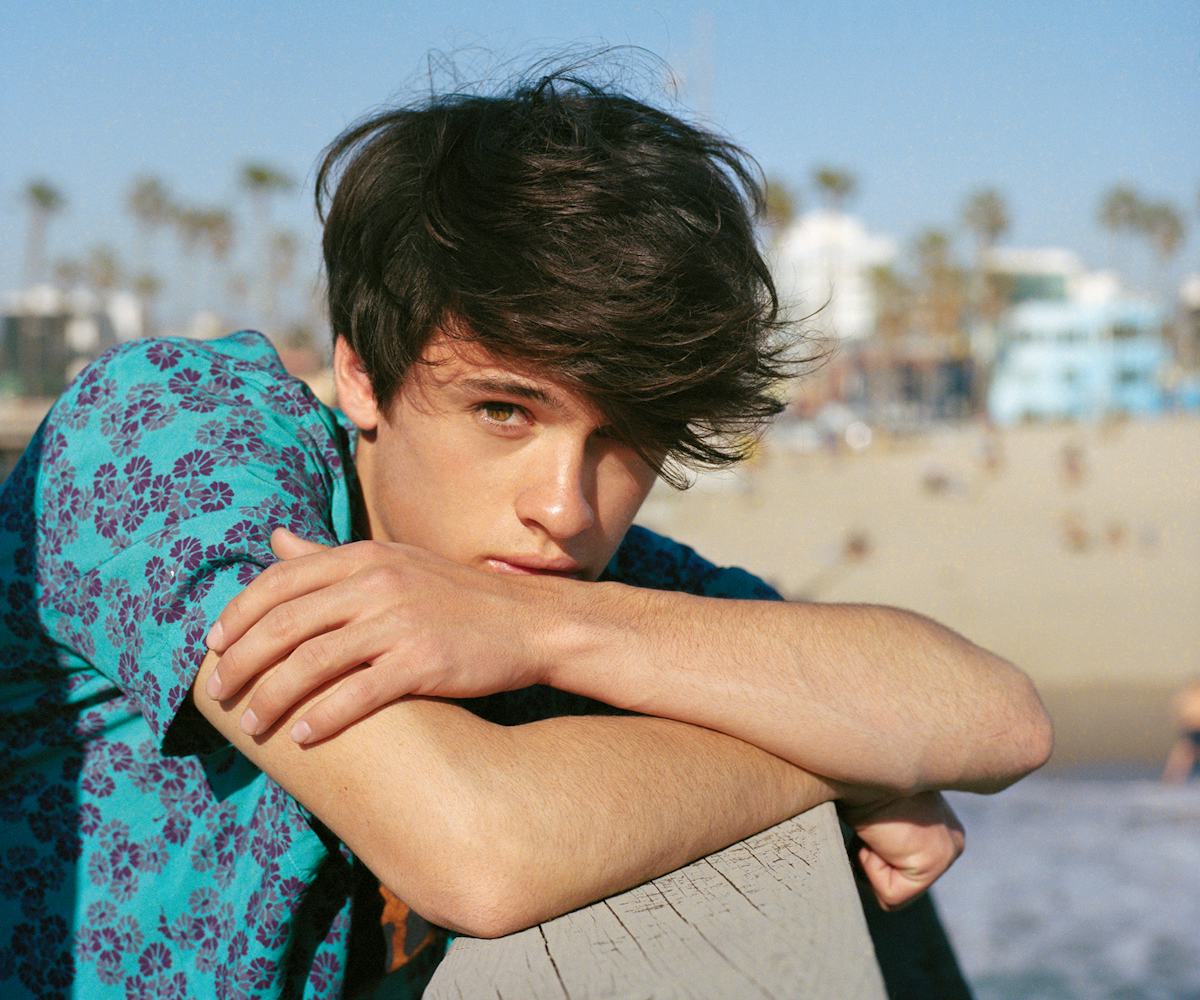 Photographed by Daria Kobayashi Ritch. Shirt by Saint Laurent by Hedi Slimane.
Pamela Anderson and Tommy Lee's Son Is Breaking Into The Modeling Industry
Get to know Dylan Jagger Lee
The following feature appears in the May 2016 issue of NYLON.
One might assume the son of Mötley Crüe drummer Tommy Lee and Baywatch siren Pamela Anderson would turn out to be a wild child, keen on getting his ya-yas out in the aftermath of his 18th birthday. But, surprisingly, Dylan Jagger Lee is basically the antithesis of everything he's supposed to be. "I'm probably just going to bed," says Lee, stretching his arms out to the golden sun of a waning Venice Beach day and embellishing a yawn as he projects his plans for the rest of the evening.
Indeed, Lee is great at the opposite game when it comes to his famous parents. The newly minted model and Saint Laurent muse plays guitar, sure—you can even spot him strumming away in his inaugural campaign, a teaser video for the brand's recent fashion show-slash-rock festival at the Hollywood Palladium in Los Angeles—but his style is a far cry from his father's hair-metal chaos. "I make relaxed acoustic music," says Lee, who is never without a notebook to jot down lyrics. "Just nice, soothing stuff. If I could pick anybody [for comparison], it's a James Bay, Ed Sheeran kind of sound."
Click through the gallery to read the rest of the feature.