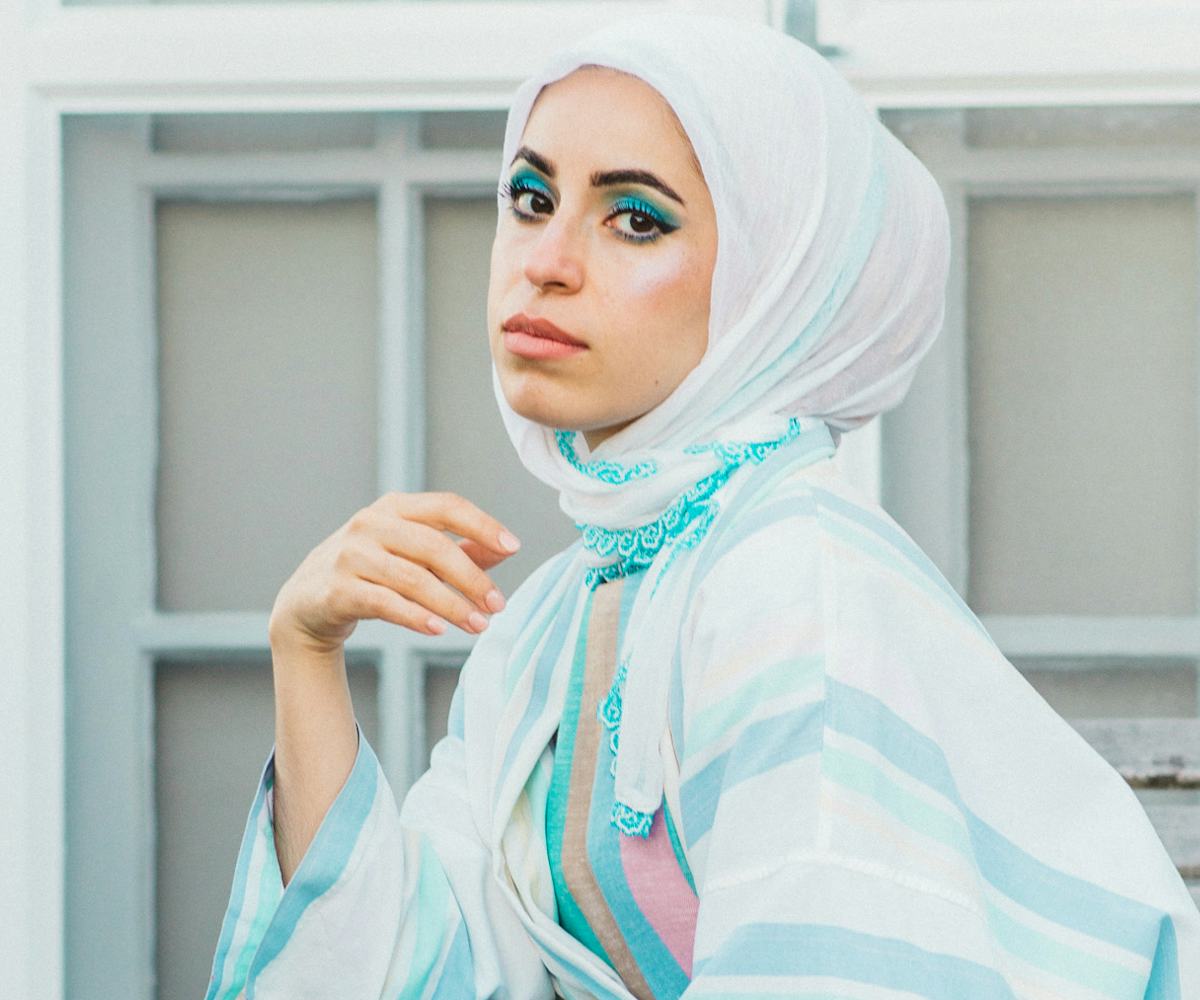 Photo by Feda Eid
Get "Lifted" With Mona Haydar's New Video
The activist-musician is back with a message of hope
Mona Haydar is here with the words of encouragement you need to get through the rest of this dumpster fire year. Her latest offering, "Lifted," premieres today exclusively with NYLON.
The first generation Syrian-American artist-activist first came to national attention when her video for "Hijabi (Wrap My Hijab)" went viral. It's her acute knack for approaching difficult-to-breach topics in her lyrics, paired with an artistic vision, that makes you want to pay attention to what she's trying to say. Haydar is a true voice for this generation, so we ought to listen up.
"I wrote this song and melody in a brief moment where my postpartum depression has subsided," Haydar tells us. "I was like, 'I want people to know—we can get through it! We can do this. Especially together!' I want people to feel seen, heard, and loved. I want everyone to know that, even if they feel alone, they're not because all of our aloneness is in our minds." 
In the Hannah Berry George-directed visuals, Manatsu Tanaka dances through New York City, embodying the emotions of the lyrics and visuals perfectly. George adds, "I think we all lose ourselves at some point in our lives. So I've created a film that's based around the five stages of grief—but when losing yourself, not someone else. Each environment represents one of those emotional stages as we follow Mona on a journey from darkness to light." 
"Aloneness is a trick of the mind," Haydar added—something so many New Yorkers can attest to, existing in a dense city that somehow manages to become, at times, the loneliest place in the world.  "[The song is] about fostering that world of togetherness where we can lift each other up in our times of sorrow and be there for each other in our times of joy."
Check out "Lifted," below.