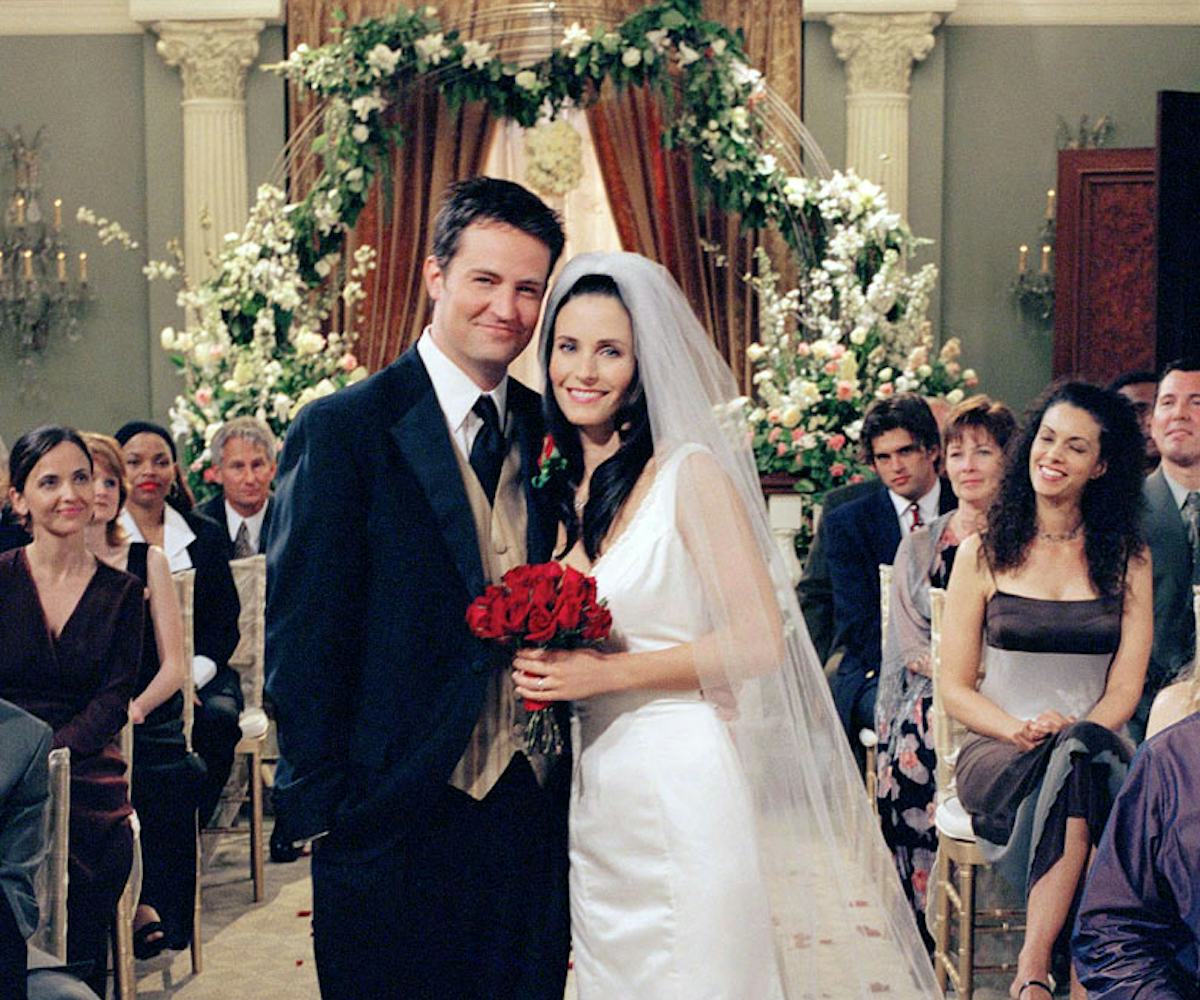 image courtesy nbc/universal
the surprising reason chandler and monica got married
Just about everyone who watched and loved Friends, us included, got a little lumpy in the throat when Monica (Courtney Cox) and Chandler (Matthew Perry) tied the knot back in 2001. But their union wasn't necessarily in the producers' master plan. Matter of fact, it turns out that their surprise hookup at Ross' (failed) London wedding back at the end of season four wasn't supposed to be anything more than a one-and-done fling.
Of the surprise pairing, creator Marta Kauffman said during a panel at the ATX Television Festival, "We had no idea what response that was going get…We had to stop [taping] the show because people were screaming." She added, "We thought it was going to be funny and we were going to get rid of it." 
But then, something odd and wonderful happened."Suddenly the audience told us they had been waiting for that and we had to rethink how we were going to keep going and change the relationship. But that wasn't a person—it was an entire, immediate expression of joy." And so, what was meant to be a true-to-life, one-night wedding hookup between friends (hey, it happens) led to the creation of Mr. and Mrs. Bing, all because folks just like you (and probably including you) wanted it.
As we said, well done. Funny that they didn't send any of us an invitation, though.
(via Mashable)