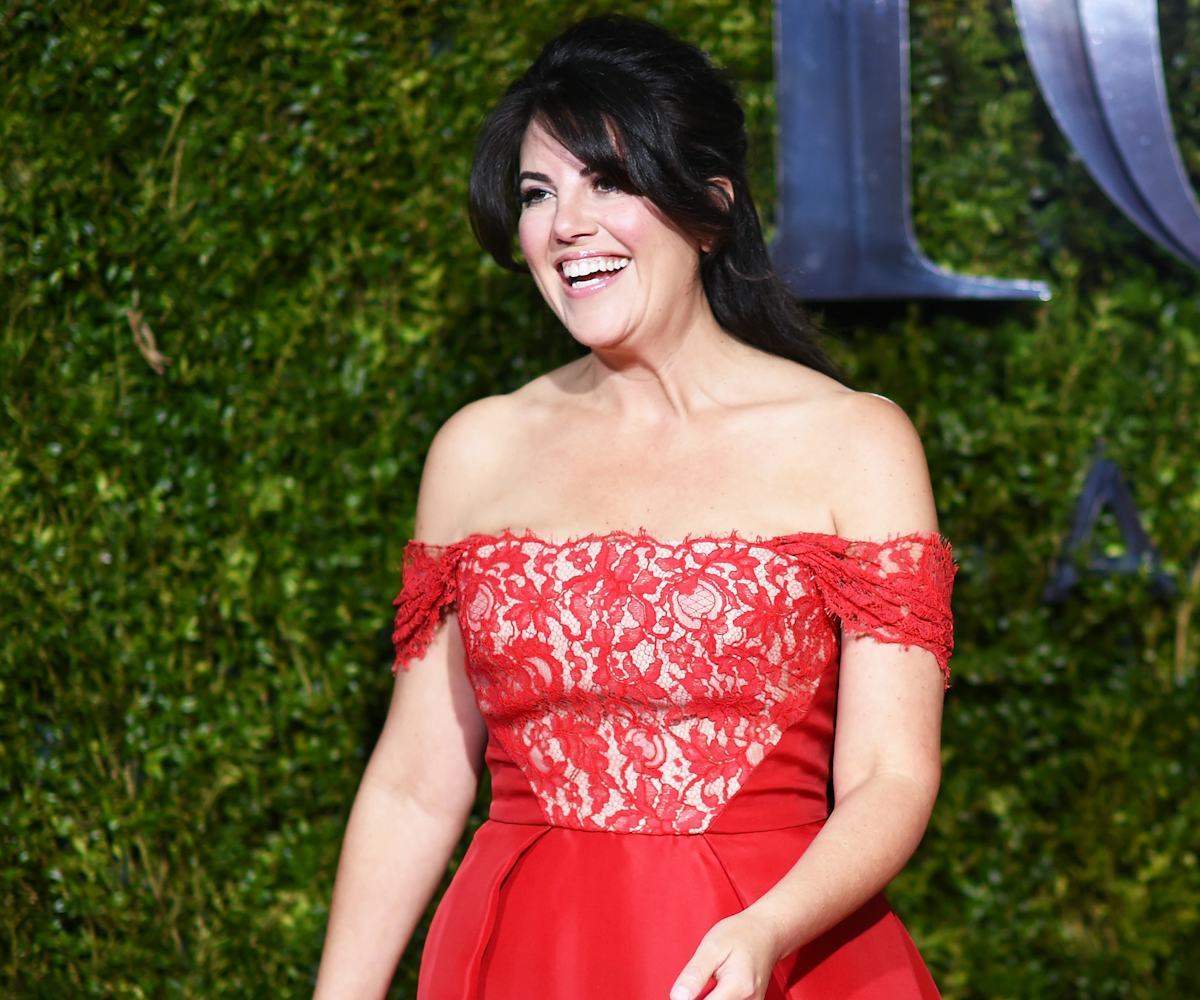 Photo by Mike Coppola/Getty Images
Monica Lewinsky Is Taking A Stand Against Bullying By Launching Powerful Campaign
#DefyTheName helps reclaim the worst words used by bullies to put people down
Monica Lewinsky is taking a stand against bullying. The activist spoke with Peopleabout her new campaign, #DefyTheName, in which celebrities change their display names on social media to the worst names they've been called, and invite you to do the same in recognition of National Bullying Prevention Month. 
"Given the 50 characters you could have for your display name," the name Lewinsky chose to display is, "'Monica Chunky Slut Stalker That Woman Lewinsky.' And that just scratches the surface." The name includes a reference to former POTUS Bill Clinton's harsh statement in 1998: "I did not have sexual relations with that woman, Monica Lewinsky." 
"The core message is, don't let the names that other people choose to call you, define you," Lewinsky said. Alan Cumming drew upon his own father's words for his new name, "Alan Useless Cumming." Other celebs, including Olivia Munn, Lena Dunham, and John Oliver, also changed their names, to be included in a new PSA released today. 
"I felt comfortable in the idea of what we'd be doing and asking of people," Lewinsky said. "And then I started to think about my names, and I tried to laugh about them, to make myself feel better, but when I actually had to say them out loud, on the record, and own them in a different way, even though it's about empowering, there was still a small echo of hurt. There's still a pain that's there." Lewinsky is taking that pain, and using her platform to help others move past it and not let it define them. 
Check out the PSA, below, and read Lewinsky's full interview here.