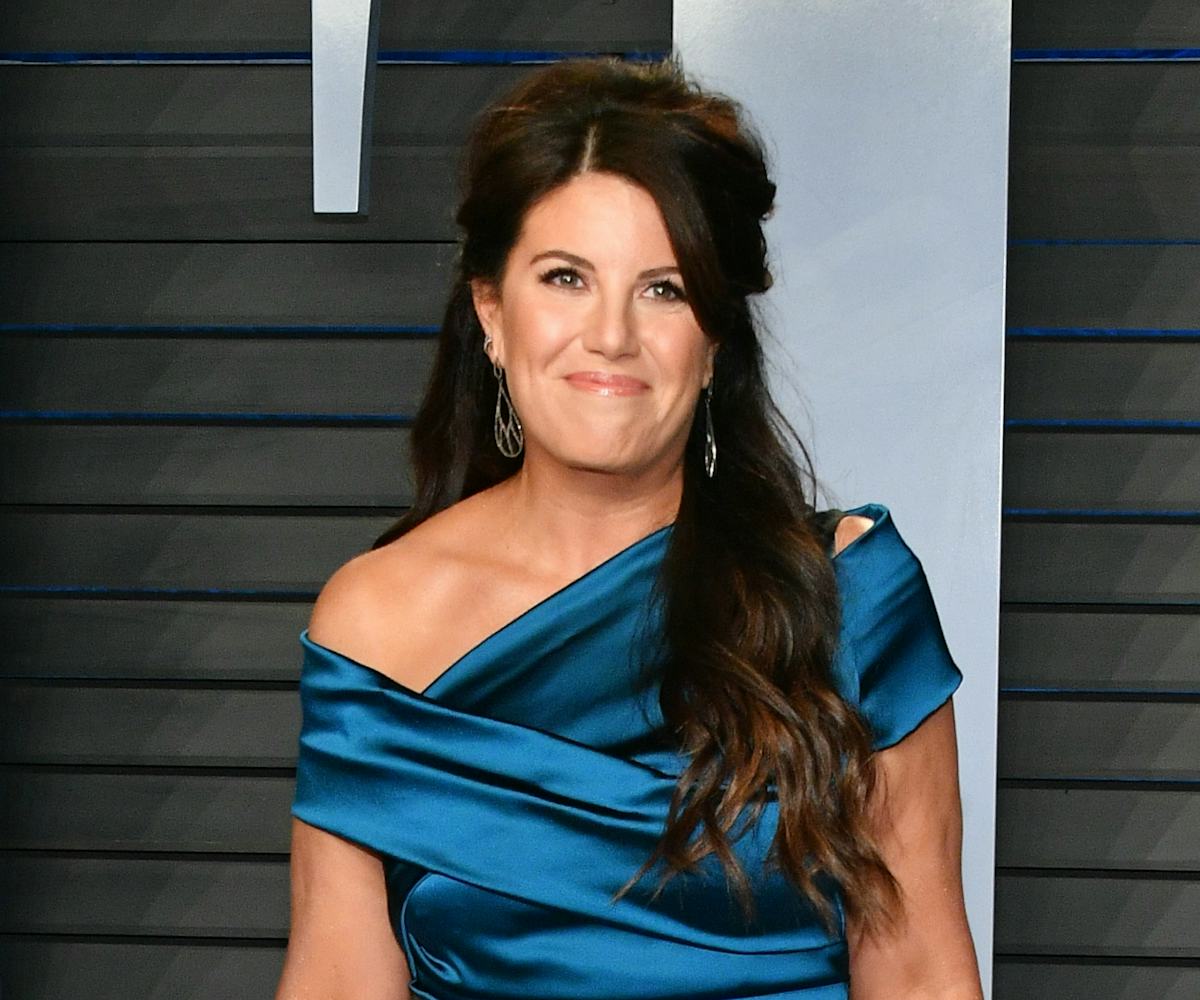 Photo by Dia Dipasupil/Getty Images
Monica Lewinsky Is Done Answering Questions About Bill Clinton
Monica Lewinsky is tired of being asked about Bill Clinton. And she should be! They stopped being a news item two decades ago, yet one Israeli interviewer felt the need to lead a conversation onstage with an off-limits question about exactly that.
On Monday, Lewinsky joined a conference in Jerusalem to share her insight on "the perils and positives of the Internet," followed by a conversation to further discuss the ideas she presented. The interviewer, Israeli news anchor Yonit Levi, reportedly met with Lewinsky the day prior and proposed her questions, and Lewinsky made her limits clear. Levi did not listen. 
After referring to an interview earlier this year in which the former POTUS got angry after being asked if he ever apologized to Lewinsky, Levi redirected the same question to Lewinsky. "Do you still expect that apology, a personal apology?" she asked, bringing up stale drama that had nothing to do with the content of Lewinsky's speech. Lewinsky quickly replied, "I'm so sorry. I'm not going to be able to do this," took off her mic, and left the stage. Later, she elaborated as to why she left in a post on Twitter: 
After a talk today on the perils and positives of the Internet, there was to be a 15 minute conversation to follow up on the subject of my speech (not a news interview). There were clear parameters about what we would be discussing and what we would not. In fact, the exact question the interviewer asked first, she had put to me when we met the day prior. I said that was off limits. When she asked me it on stage, with blatant disregard for our agreement, it became clear to me I had been misled. I left because it is more important than ever for women to stand up for themselves and not allow others to control their narrative. To the audience: I'm very sorry that this talk had to end this way.
View the entire brief, uncomfortable interview for yourself, below.