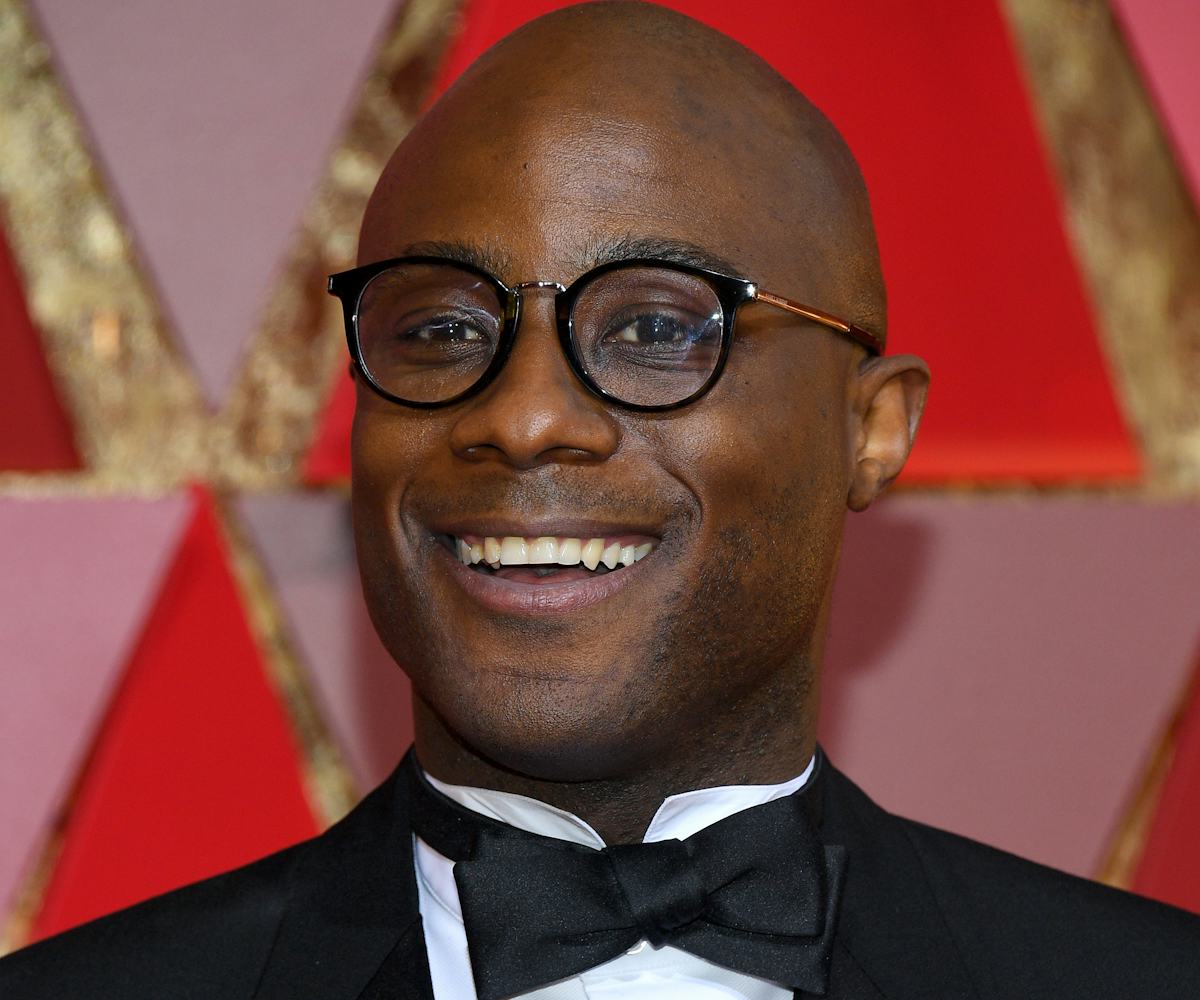 Photo by Kevork Djansezian/Getty Images
'Moonlight' Winning The Oscar For Best Picture Was The Plot Twist Of The Century
The whole world slowly blinked in silence as we all watched the producers and cast of La La Land realize that Moonlight was the real winner of the Best Picture category. The fact that the Barry Jenkins-directed film won was sort of a shock in itself, but to watch it happen like this was absolutely mind-boggling. 
Like many viewers, we also assumed that La La Land was going to win, so the initial results didn't come as a surprise. Apparently, Warren Beatty was given the wrong envelope, with Emma Stone's name inside of it for the Best Actress category. He paused in confusion for a moment, and that's when Faye Dunaway swooped in and said that the winner was La La Land. 
While the film's producers were in the middle of presenting their acceptance speeches, Jordan Horowitz snatched the mic to announce that there had been a huge mistake. After flashing the envelope as proof, he called upon the cast and crew of Moonlight to come up and rightfully accept their award on stage. It was awkward, amusing, and amazing all at the same time.
For the first time all night, host Jimmy Kimmel actually looked really embarrassed about the turn of events. Strangely enough, the Academy tweeted (and deleted) a photo showing La La Land as the winner. The whole situation is somewhat troubling simply because employees working behind the scenes should have already been aware of the true winner. Stone also claims otherwise in regards to the envelope mix-up.
There were a lot of moments that we'd like to forget from this night, but this will not be one of them. It reminds us of that time when Steve Harvey read the wrong winner for Miss Universe in 2016, except the stakes here were so much higher. 
Anyway, Moonlight racked up a total of three wins at the 89th Academy Awards (Best Supporting Actor, Best Adapted Screenplay, Best Picture). We know that this incident wasn't done on purpose, but what a way to end the show. This one goes down in the books for sure.