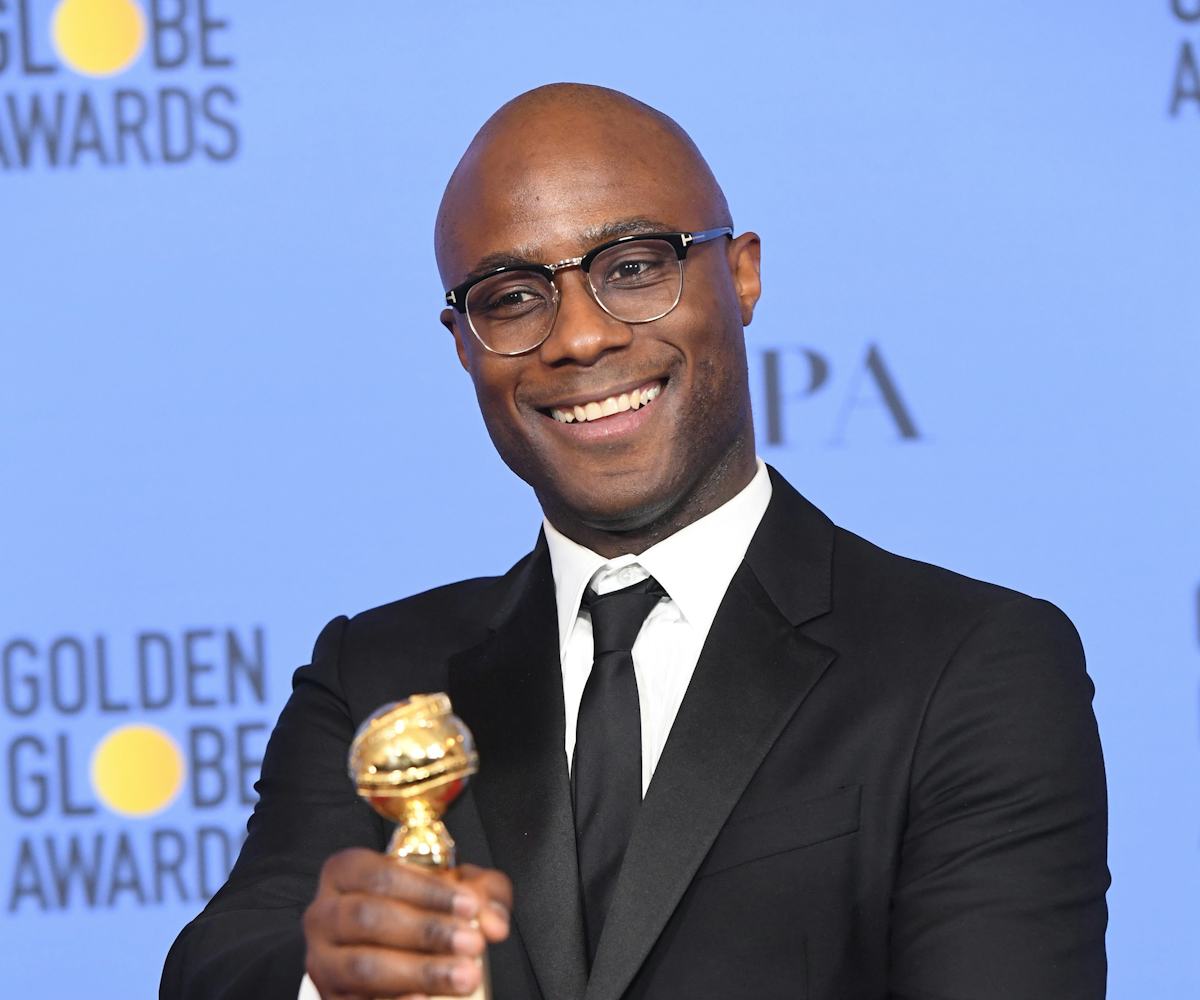 Photo by Kevin Winter/Getty Images
'Moonlight' Director Barry Jenkins Defends 'La La Land' Against Its Critics
It's not as bad as "Crash," you guys!
Now that the Golden Globes have come and gone, the race for the Oscars is officially heating up. And what fun would a race be without two neck and neck contenders for the crown? No fun at all. Luckily for cinephiles, we have a real contest on our hands this year, with the Emma Stone- and Ryan Gosling-fronted big-budget modern musical La La Land serving as the Hollywood favorite and groundbreaking masterpiece Moonlight, which powerfully grapples with issues like queerness and black masculinity, as the surging underdog. 
While La La Land had a predominantly (though by no means totally) warm critical and audience reception upon its release, there's undeniably been a backlash in recent days, with memes referencing the film's whitewashing of jazz culture circulating on Twitter.
It felt like the La La Land backlash reached its peak during the Golden Globes, as frustrated viewers watched the film win every award for which it was nominated, while the critically adored Moonlight won nothing until the very end of the night. 
But, of course, when Moonlight did win, it won big—Best Motion Picture in the dramatic category. This win sets the two films up in direct competition (La La Land won for Best Motion Picture in the musical/comedy category), which ordinarily could lead to some understandable rivalry between Moonlight's Barry Jenkins and La La Land's Damien Chazelle, the two young directors who helmed the films. It could, but it hasn't, because besides being a genius cinematic storyteller, Jenkins is also a much better person than most. In an interview with Esquire, Jenkins defends La La Land and Chazelle against the critics, saying: 
La La Land is an amazing film. I think there's a very superficial read of La La Land that does injustice to what Damien's doing in the film, and it's convenient because these are tough times to make a superficial read of that film. But it's like, no, this is America. This is what this shit is. You gain something; you sacrifice something else in the gaining of that thing. I mean, that's dark stuff.
Jenkins is clearly aware that most criticisms of La La Land center around what people feel is an inadequately complex take on topics like artistic struggle and selling out, but Jenkins doesn't take the bait and throw his fellow director under the bus. Rather, he gets even deeper into the potential meaning of the film and seeks the most profound possible read, making even the staunchest La La Land critic wonder if there's more to the film than what they first saw. Because if Jenkins likes it? Well, then, it can't be all that bad.