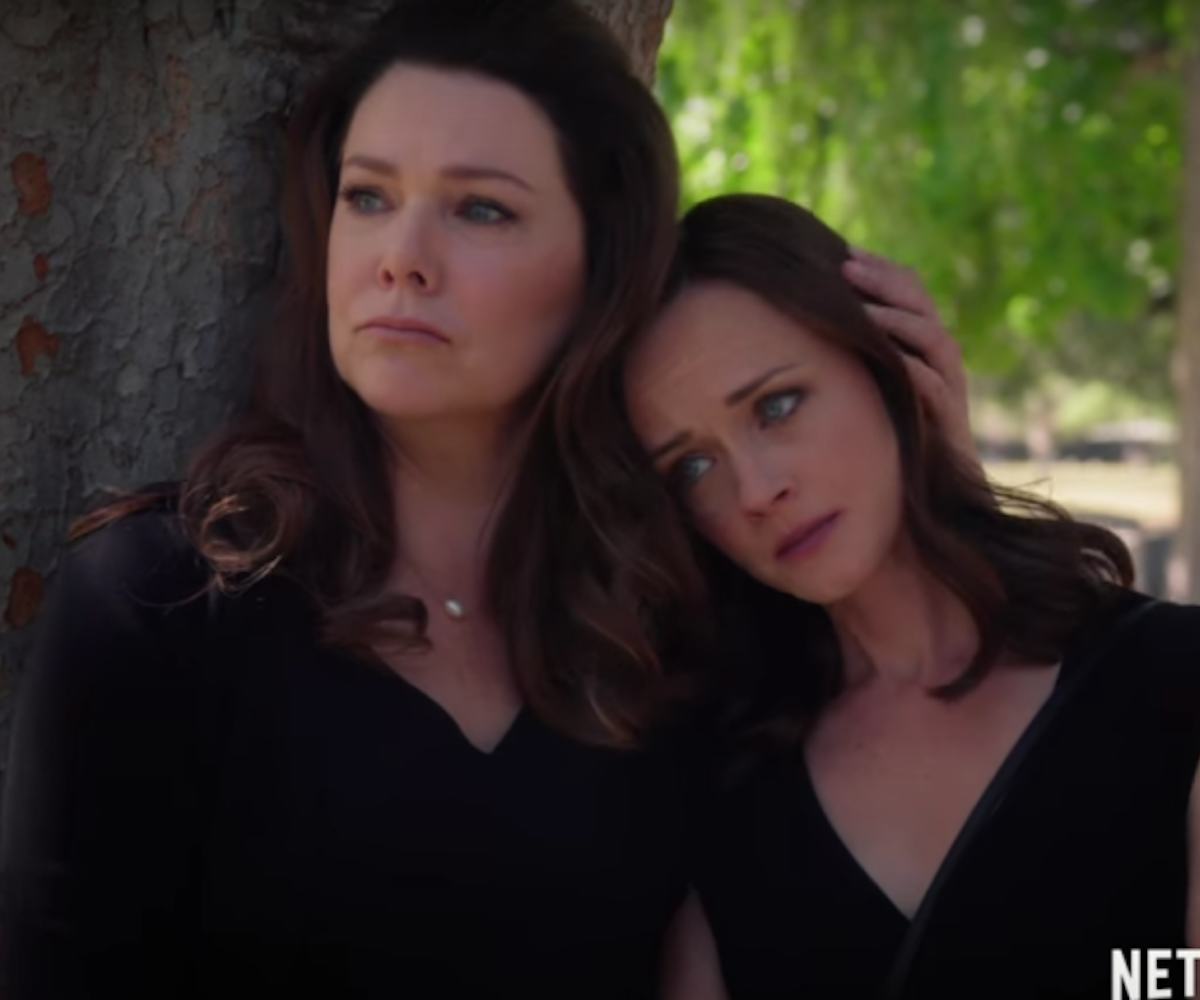 Photo courtesy of Netflix
There Will Likely Be More 'Gilmore Girls' Episodes
Are you really surprised?
Another day, another bit of tantalizing news from Planet Netflix. Last year's resurrection of Gilmore Girls proved to be so successful that the company is basically telling its customers to expect another trip to Stars Hollow. Netflix's chief content officer Ted Sarandos, the architect of the company's dizzying content explosion, said in an interview overseas that the show is coming back. "The worst thing is to wait a couple of years for your favorite show to come back and for it to disappoint you," he told the U.K. Press Association. "But they sure delivered and people were really excited about more, and we have been talking to them about the possibility of that."
No spoilers here, but the ending of Gilmore Girls: A Year in the Life certainly left open the possibility for continuing the story of Rory and Lorelai. In the final scene of the show, Rory reveals something to her mother that functions both as a conclusion and cliff-hanger, something done purposely by show creator, Amy Sherman-Palladino, in case more Gilmore Girls episodes were on the horizon. And Sherman-Palladino has said that she would definitely be open for more episodes, and why not? For most creators, the Netflix model of "here's a bunch of money, go make your show," is too tempting to turn down. But in the meantime, Sherman-Palladino is readying The Marvelous Mrs. Maisel, a new series about a wife and mother in 1950s New York who becomes a stand-up comedian. That one is set up at Amazon, Netflix's chief rival. In the streaming wars, all bets are off.