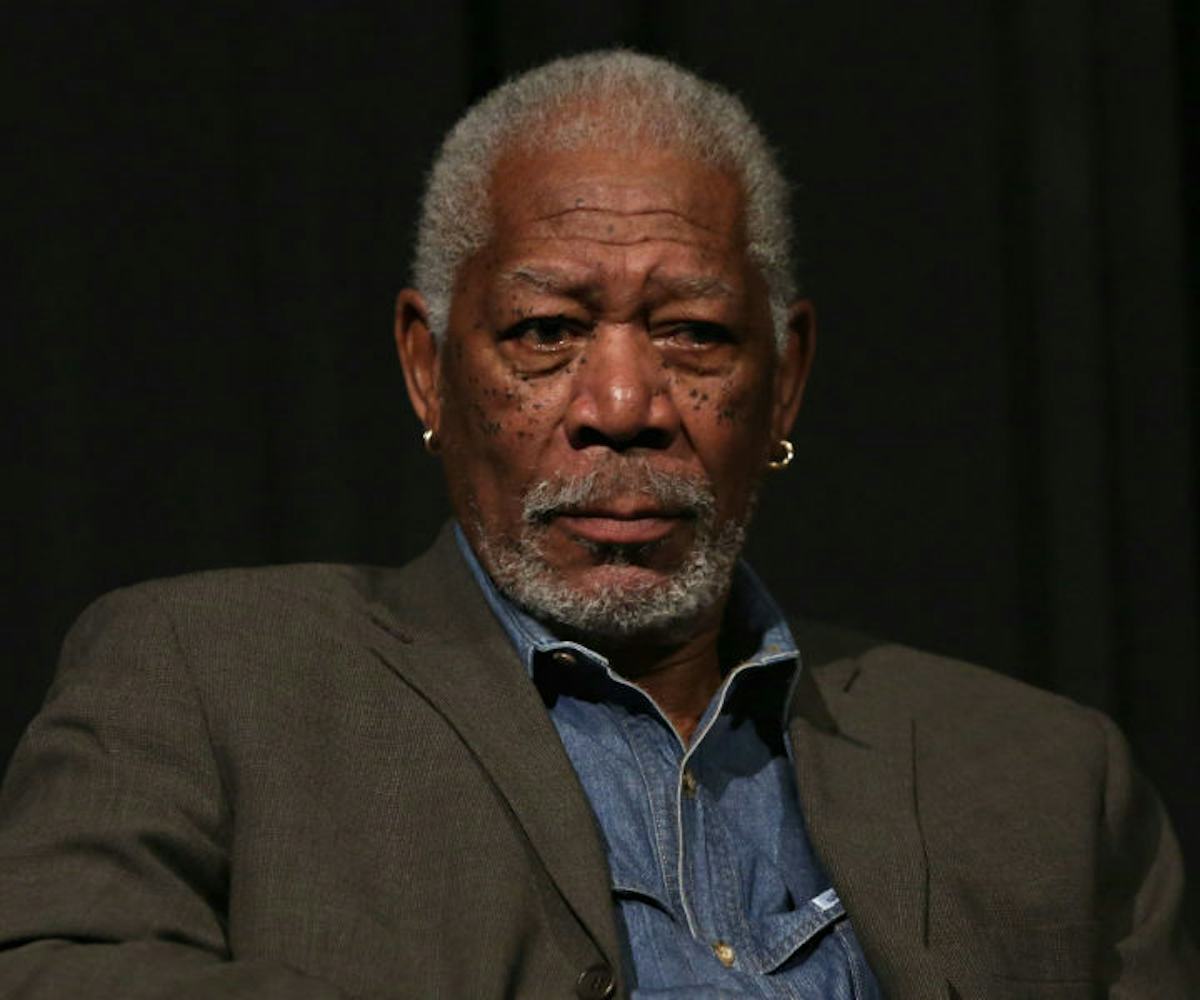 Photo by Cindy Ord/Getty Images for SiriusXM.
Morgan Freeman Has Been Accused Of Sexual Harassment
16 people spoke to CNN about his allegedly inappropriate behavior
Morgan Freeman is the latest actor to be accused of sexual misconduct. In a report from CNN, eight people said they were victims of harassment by the famed actor, while eight more said they were witnesses to his inappropriate behavior.
A production assistant, who worked on the film Going In Style with the actor, says that she endured unwanted touching and comments about her figure. Freeman would rest his hand on her lower back and, once, tried to lift up her skirt while asking if she was wearing any underwear. "Alan [Arkin] made a comment telling him to stop," she told CNN. "Morgan got freaked out and didn't know what to say."
Another woman, who worked with the actor on the movie Now You See Me, says that she and her coworkers were harassed numerous times. "We knew that if he was coming by… not to wear any top that would show our breasts, not to wear anything that would show our bottoms, meaning not wearing clothes that [were] fitted," she says.
In most of the cases, the incidents reportedly happened in public. One former manager at Freeman's production company, Revelations, recalls an uncomfortable incident that happened in a room full of people. One person in the office, she says, brushed off Freeman's behavior, telling her, "Don't worry, that's just Morgan." In most of the cases, the women say they didn't report Freeman's behavior for fear of losing their jobs. Instead, they would discuss it amongst themselves. One PA, who says she was never personally targeted but witnessed Freeman's comments toward female staff members, says:
Had it been somebody else on the crew... I would feel comfortable reporting them because I wouldn't feel like my job would be in danger by reporting them, but if you report somebody like Morgan Freeman that the movie would lose a lot of money by replacing them or getting them in trouble, then you're the trouble maker and you'll get fired because you're just a PA.
Freeman has responded to the allegations in a statement. It reads: "Anyone who knows me or has worked with me knows I am not someone who would intentionally offend or knowingly make anyone feel uneasy. I apologize to anyone who felt uncomfortable or disrespected—that was never my intent."
Read the full report, here.