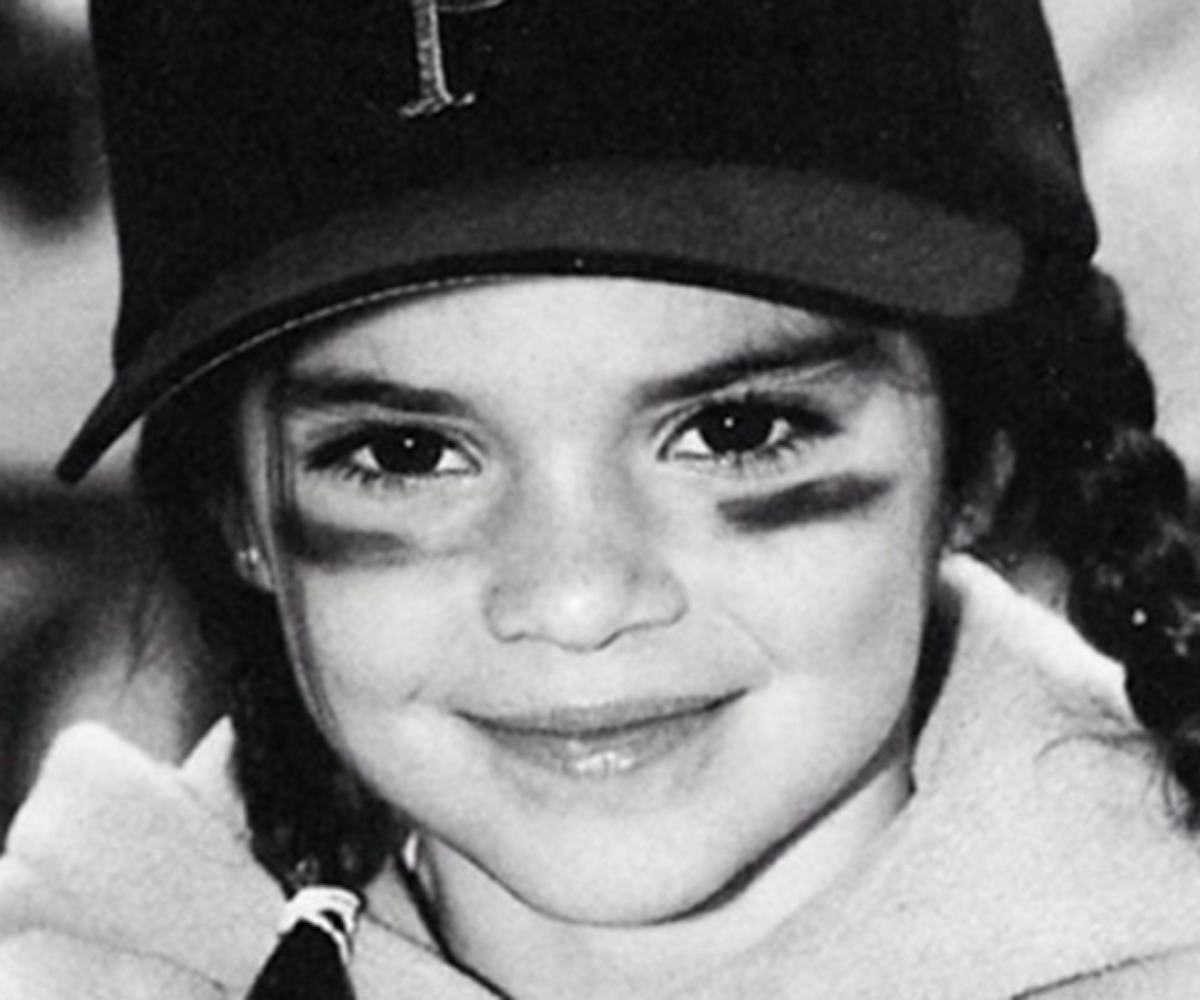 Photo: via @kendalljenner.
Guess Who Had The Most Popular #TBT Of 2015?
Every Thursday, people upload old photos of themselves to Instagram with the hope of becoming America's Next Top Model getting as many likes as possible. But only one can be crowned the most popular #tbt of 2015.
Though there's still basically one month left to go before 2016, Instagram has decided to reveal its top throwback honors, eschewing any possibility of a BEYONCÉ-like #tbt. (10 bucks someone like Rihanna posts one that outperforms Instagram's current top-dog, thereby ruining its current lineup.) Some of y'all might not be into winner, but numbers don't lie. Over 1.8 million people double-tapped Kendall Jenner's throwback picture and, as such, made it the most popular one of the year. Oh, and what's more? Kim Kardashian and Kylie Jenner had the second and third most popular #tbts of the year, respectively. Hell, even Kourtney made the list at number 12. Congratulations, society! You show those online Kardashian-Jenner haters who's boss.
Since Jenner clearly has a knack for throwing it back, she imparted some advice to Instagram as a winning speech of sorts: "A great tbt shows an authentic glimpse into your life, and something adorable or funny always wins extra points." So true! A little self-deprecation goes a long way. And if you're short on that, take a cue from the most popular Instagram of the year, also posted by Kendall Jenner. "It's not only about what I want people to see," she said, "but also what they can interpret from a single moment that may have no context. I enjoy getting artistic with my posts." So do the 3.2 million people that liked that photo, which, if you're wondering if it gets any better, is also the most popular Instagram of all time. 
Click ahead to see the top 15 most popular #tbts of the year, beginning with numéro 15. 
15. Vanessa Hudgens looking like she's in love.
14. Ashley Benson remembers a pretty little GQ shoot.
13. Ian Somerhalder, in a photo taken by Nikki Reed, gazes off into the distance, wine in hand, and contemplates the #blessed life.
12. Kourtney Kardashian reminds us of the time she bared all.
11. One Direction look off in many directions.
10. Demi Lovato calls out a photoshop horror.
9. A PLL-less Shay Mitchell hosting a Stella Artois event, on a yacht, somewhere in the waters surrounding Manhattan.
8. The Rock and a tiny waterfall.
7. Cara Delevingne reminding us to, uh, well...
6. Ansel Elgort, Shailene Woodley, and Nat Wolff wish everyone a happy summer.
5. Selena Gomez kisses Nicolas Ghesquière with Michelle Williams. 
4. Neymar wants to know what's up, guys?
3. Never forget Kylie Jenner's "wildin" days.
2. North West and Kanye West play footsie. Kim Kardashian West observes through her phone.
1. Kendall Jenner as a "Gap baseball player?"