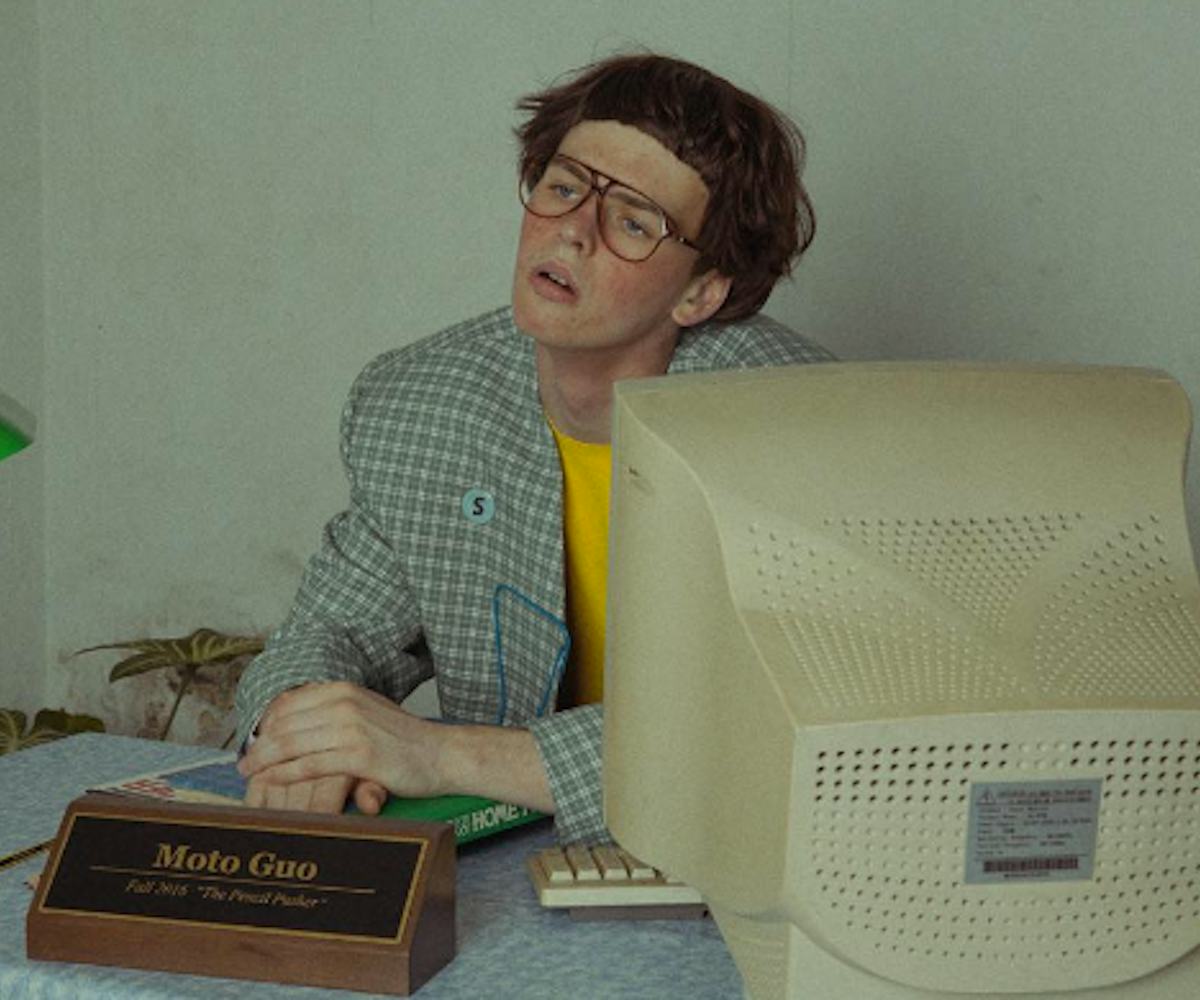 Photo via @motoguo/Instagram
Models With Acne Are All The Rage At Men's Fashion Week In Milan
Moto Guo is keeping it 100
This year has brought a major resurgence of body positivity. The no-makeup look has been going on strong, but Malaysian designer Moto Guo took it to the next level when he had models with acne walk the runway for his debut show at Milan Men's Fashion Week. No pimple was concealed, no complexion was altered. (To our knowledge, that is.) These weren't inconveniently spread out zits that could be covered up—some of the models even had red, inflamed skin.
While we aren't entirely sure of the 24-year-old's reasoning to focus on this specific feature (and would probably need to consult the makeup stylist on duty), it's a bold choice nonetheless. Apparently, it plays on Guo's "Picnic in the Society" theme, which explores masculinity with male models dressed in clothing with traditionally feminine shapes. In his own words, this collection is "vivid, quaint, and imperfect."
Obviously, this look is making a statement, but let's not jump too far ahead and claim that Guo is starting a brand-new, never-before-seen beauty trend. Lately, there has been a stronger push in our society to accept imperfection. Instead of hiding our flaws, we are learning how to embrace them and being encouraged to make them more visible.
In terms of inclusivity, skin is the next wave. Stunning models like Winnie Harlow have convinced the world to look at beauty from outside of the socially constructed norm, and this is only the beginning. The American Academy of Dermatology reports that acne is the most common skin condition in the U.S. Approximately 50 million people struggle with the condition, so to see actual representation on the runway of all places is definitely a huge deal.
See the whole display for yourself in the posts, below.
(via i-D)