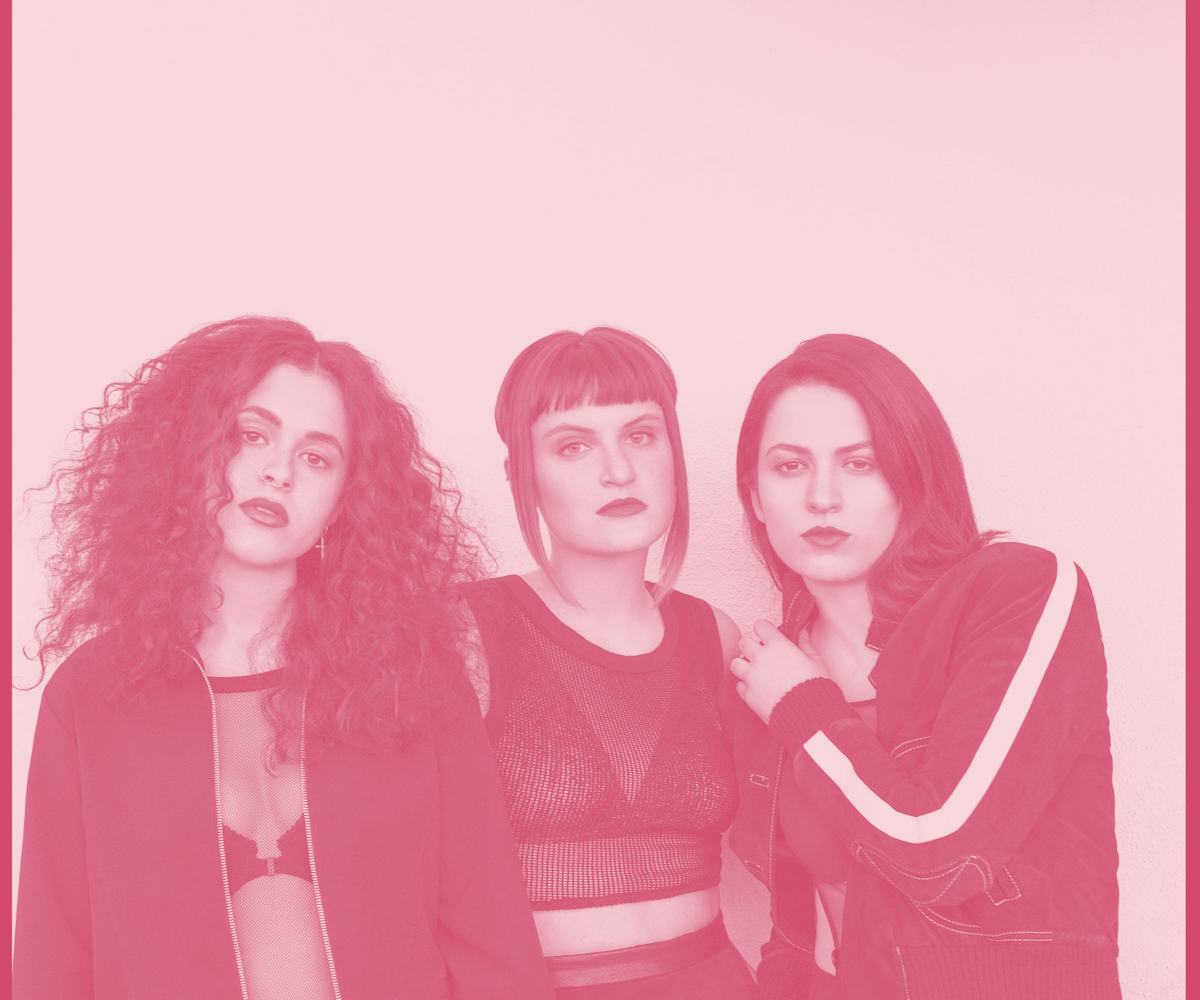 Photo courtesy of RCA Records/Spotify
What MUNA's Debut Album Tells Us About Love
Love is daunting. It's elusive and undefinable, wonderful but sinister, capable of starting wars and ending them. It is arguably the thing we, as humans, simultaneously crave and fear the most. It is known and unknown and enveloping. Some people spend a lifetime searching for it, some evade it. How we come to experience love (in all its diversities) varies, but music's universality and ability to channel emotions makes it the ideal medium through which to glean some semblance of what love means.
MUNA, Los Angeles' rising dark pop trio, have created a debut album seemingly devoted to the study of love and everything that goes with it. There is no formula for a perfect love song, but a perfect pop song makes the personal all-encompassing. About U, MUNA's aforementioned debut, does just that. Through withholding names and gender pronouns in favor of the ubiquitous and anonymous "you," lead singer, Katie Gavin, has laid out 12 songs of diary-like confrontations. Though at times indirectly, love threads the entire project together, complicating it with enough space for the audience to project their own experiences onto the material. About U revels in love's complexities, the nuances shared between two people and our innate longing to feel complete. It doesn't make a giant statement on the subject, but rather multiple smaller ones whose sum touches on a definition, but can't set it in stone. 
What it tells us is love is fleeting. First loves ("Around U") are spiritual, earth-shaking and earth-shattering. But love will leave us lonely when it ends; the higher we get, the further we fall ("After"). Lovers become friends that once were ours entirely because About U tells us that love is omnipresent ("Everything"). It overwhelms to the point of putting another's needs and comfort before ours, where "the world could be burning and all [we'd] be thinking is how are [they] doing?" It eviscerates. It disappoints, and it asks us to question our reality ("If U Love Me Now"). Love fluctuates and questions our patience, our willingness to hold out for another, to believe, to surrender our hopes and learn to find new ones ("Outro"). 
What it tells us is love blindsides, both negatively ("So Special") and positively ("End Of Desire"). Love brings with it a feeling of completion, authenticity, and nostalgia. The thrill of another can be uplifting and clarity is bittersweet ("Winterbreak"). Love asks us to let our guard down and meet in the middle ("Promise")—sometimes that's possible, and sometimes it isn't—which leads to themes of forgiveness and grace. It asks us to take stock in where we are, where we want to be, and whether we have it in ourselves to make all those dreams a reality ("Crying On The Bathroom Floor"). 
Most importantly, though, About U tells us that love is empowering—especially when that love is for ourselves. It may be tumultuous and imperfect, but self-love is key ("Loudspeaker"). It makes it possible to love another and take on the trials, tribulations, and everything else the world throws our way. It creates a safe space—one of trust and acceptance, one that uplifts and protects ("I Know A Place").  
About U is first and foremost about MUNA's Gavin, Naomi McPherson, and Josette Maskin and their experiences. But once an artist releases their music into the world, it becomes about the listener, as well. About U, then, is about me, it is about you, and it is about us—complex, trying, bittersweet, sweeping, and, ultimately, eternally in search of love.