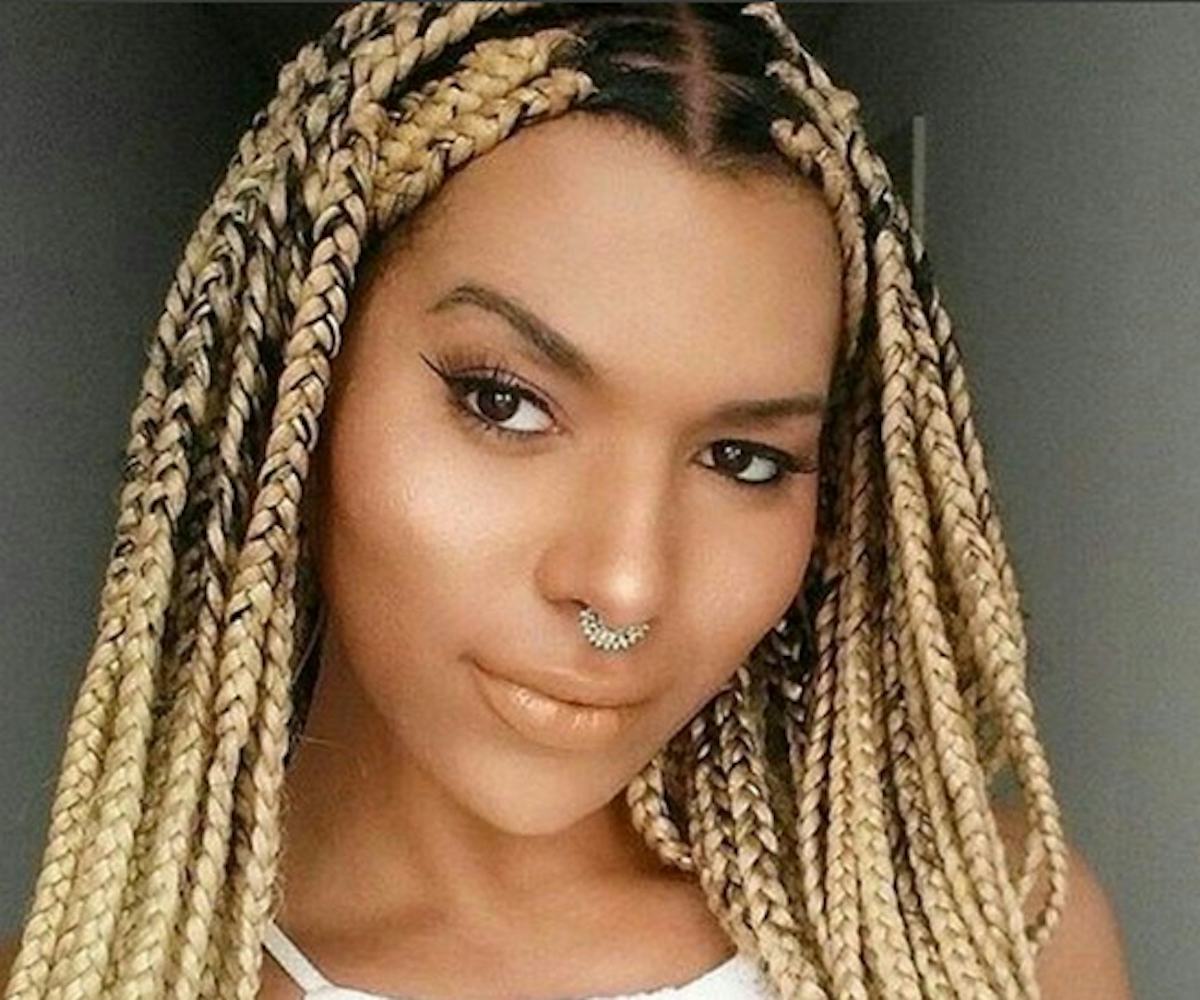 Image via Twitter/Dazed
Munroe Bergdorf Is The New Face Of Illamasqua
"We must all be free to talk about social issues in a constructive and tolerant way"
After L'Oréal ended its partnership with trans DJ and activist Munroe Bergdorf a day after it was announced, the British makeup line Illamasqua didn't waste any time and tapped Bergdorf as its new spokesmodel.
"Excited to announce that I'm one of the faces of the next @illamasqua campaign," Bergdorf wrote on Instagram. 
Illamasqua said it's "a brand that stands proudly and unashamedly for diversity and equality." The company believes Bergdorf's comments on systemic racism, which led to the end of the partnership with L'Oréal, were taken out of context and blown out of proportion. 
A lot of people agreed with Illamasqua and applauded the cosmetics line's decision to hire Bergdorf. 
As a brand, Illamasqua believes it's important to not only display diversity but also to have conversations surrounding race and important issues. "In order for our generation to move forward and create a more inclusive society, it's not just about showing diversity," Illamasqua said. "We must all be free to talk about social issues in a constructive and tolerant way."