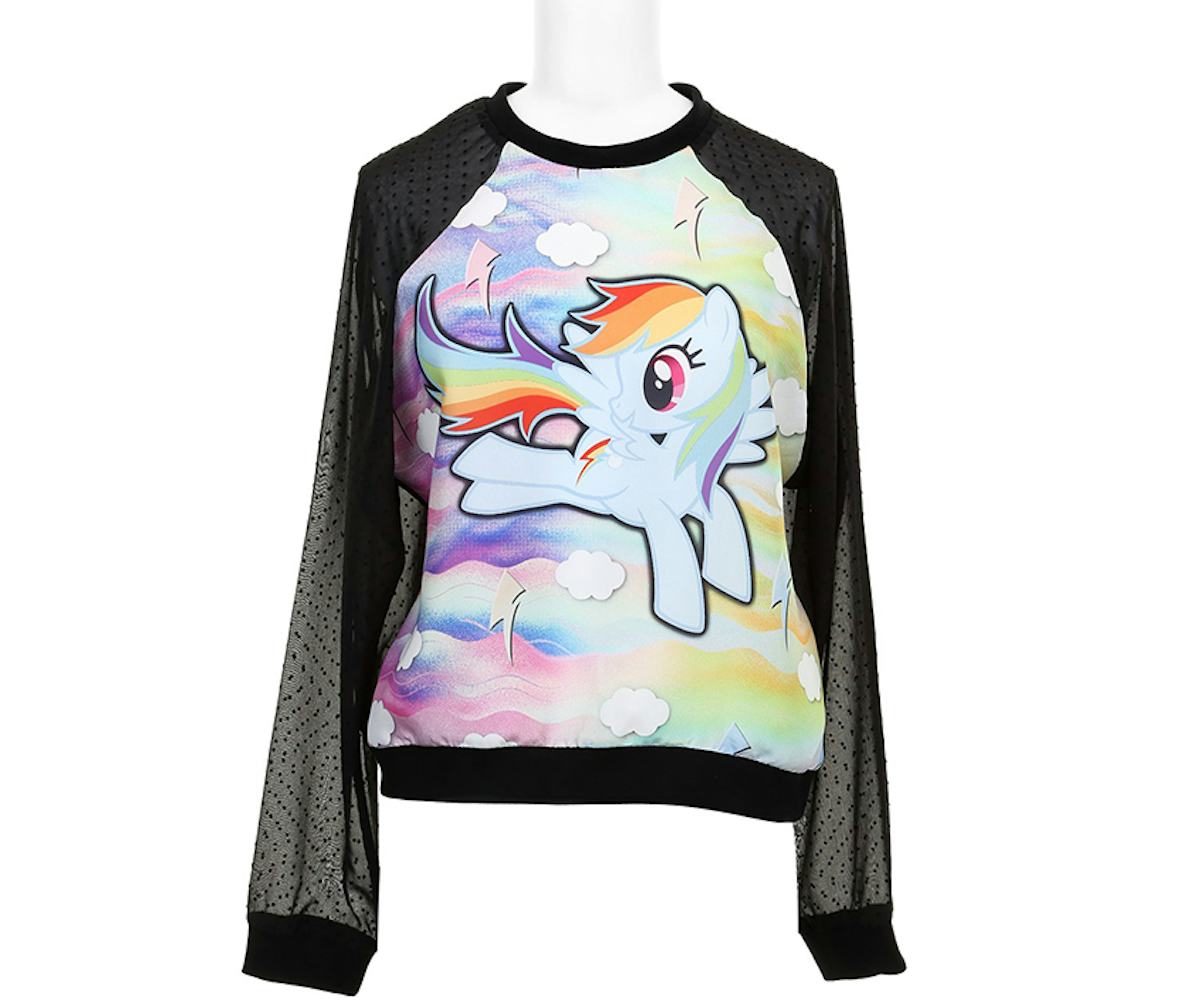 the pony express
wear your my little pony obsession on your chest.
Fact: Everyone loves My Little Pony. I promise. Girls love them for their rad hair and rainbow colors (see: Katy Perry), and guys love them for the tales of friendship they promote. (I'm not lying. "Bronies"--guys who love My Little Pony--is a real thing that I learned about on NPR with Bill Clinton. Listen here and be amazed.) 
With the world on their side, it's no wonder that the My Little Pony brand has a lot planned for its 30th anniversary this month, including a collection of high fashion tops in collaboration with fashion/art collective Andrea Crews. The resulting line includes sheer sweatshirts and logo T-shirts with giant horses and rainbow designs on the front. There's also a set of My Little Pony patches for those of you looking to spice up your jean jacket. 
The limited edition line is being sold exclusively at Parisian concept store Colette, but don't worry, you can scoop up the best designs online--just be quick! There is only one of each piece and they are selling like hotcakes. Gallop, don't canter, to the site to get yours now.