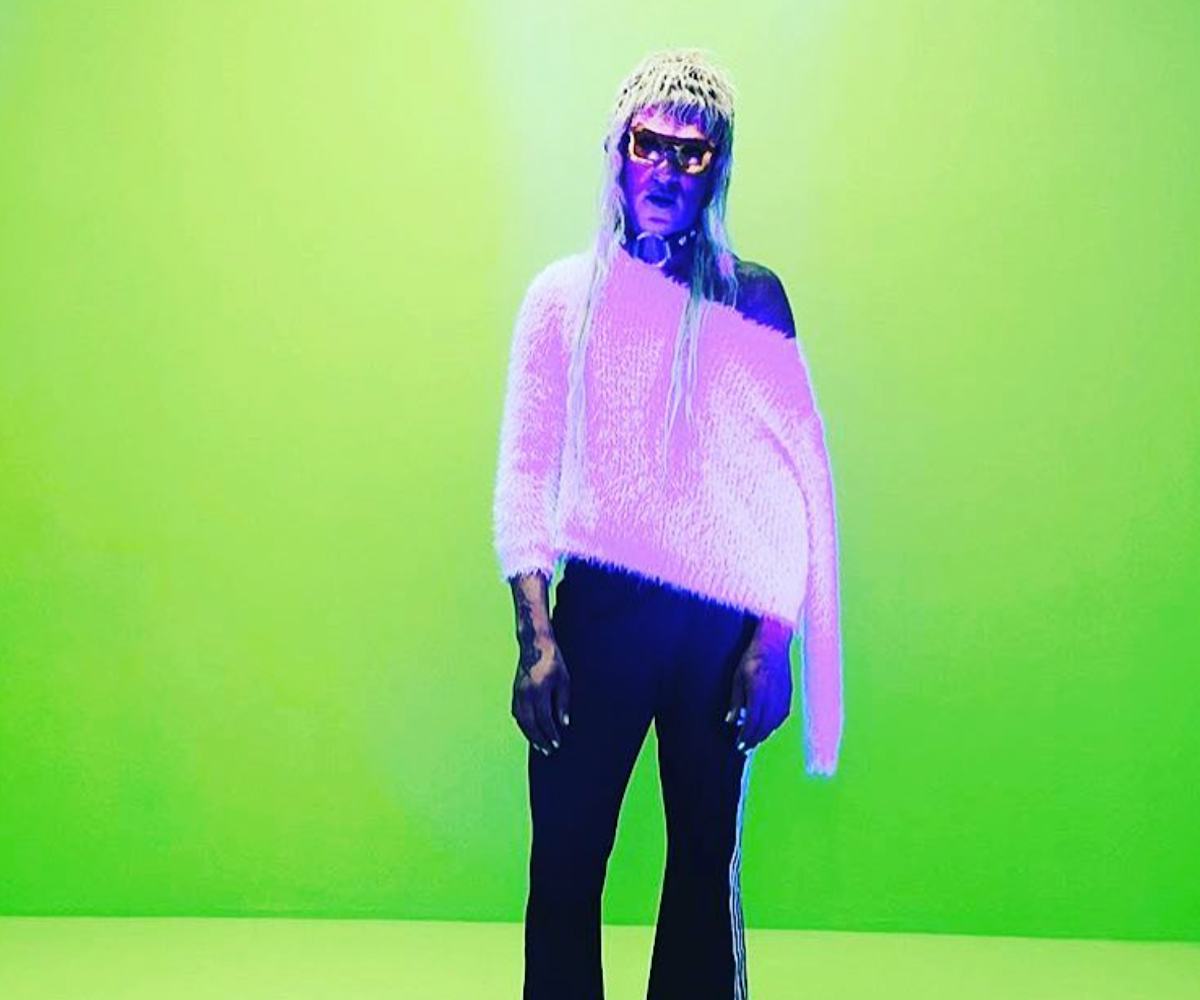 Photo via Instagram @_mykki_
Watch Mykki Blanco's Powerful 'Hideaway' Video, Which Fights HIV Stigma
'Love and happiness… are birthrights of the human condition'
Rapper, poet, activist, and performance artist Mykki Blanco became HIV positive in 2011, but in 2015 they went public with their status on social media.
Now, in an effort to fight stigma and in celebration of Youth HIV/AIDS Awareness Day, Mykki's dropped a deeply political video for the track "Hideaway." In it, Blanco discusses the social issues surrounding their positive status and the importance of fighting prejudices against those who are seropositive. Check it out, right here.
The gorgeous video, directed by Daisy Zhou and produced by W Magazine and amfAR, appears to depict an argument that ensues between two potential lovers after one reveals their status to the other. Mykki opens the song with a spoken-word statement on HIV/AIDS: "When we choose to stigmatize those living with HIV, we do a disservice to our own humanity. As someone who has lived healthily with the disease for five years now, I know all too well the fear of persecution and shame, and what that can do to one's character and their life. Love and happiness, compassion are birthrights of the human condition; 37 million people living with HIV deserve that just like anyone else."
"I thought if I came out, I was immediately going to get shunned, that all my opportunities were just going to whittle away ... That feeling of shame, of hiding, of having love only exist in a bedroom, I know what that feels like," says Blanco in an accompanying statement.
Blanco recently finished the Stunt Queen Tour alongside fellow mega-talented rapper Cakes Da Killa. They'll be heading off to the UK at the end of May for more shows, including an appearance at M.I.A.'s Meltdown Festival on June 17.