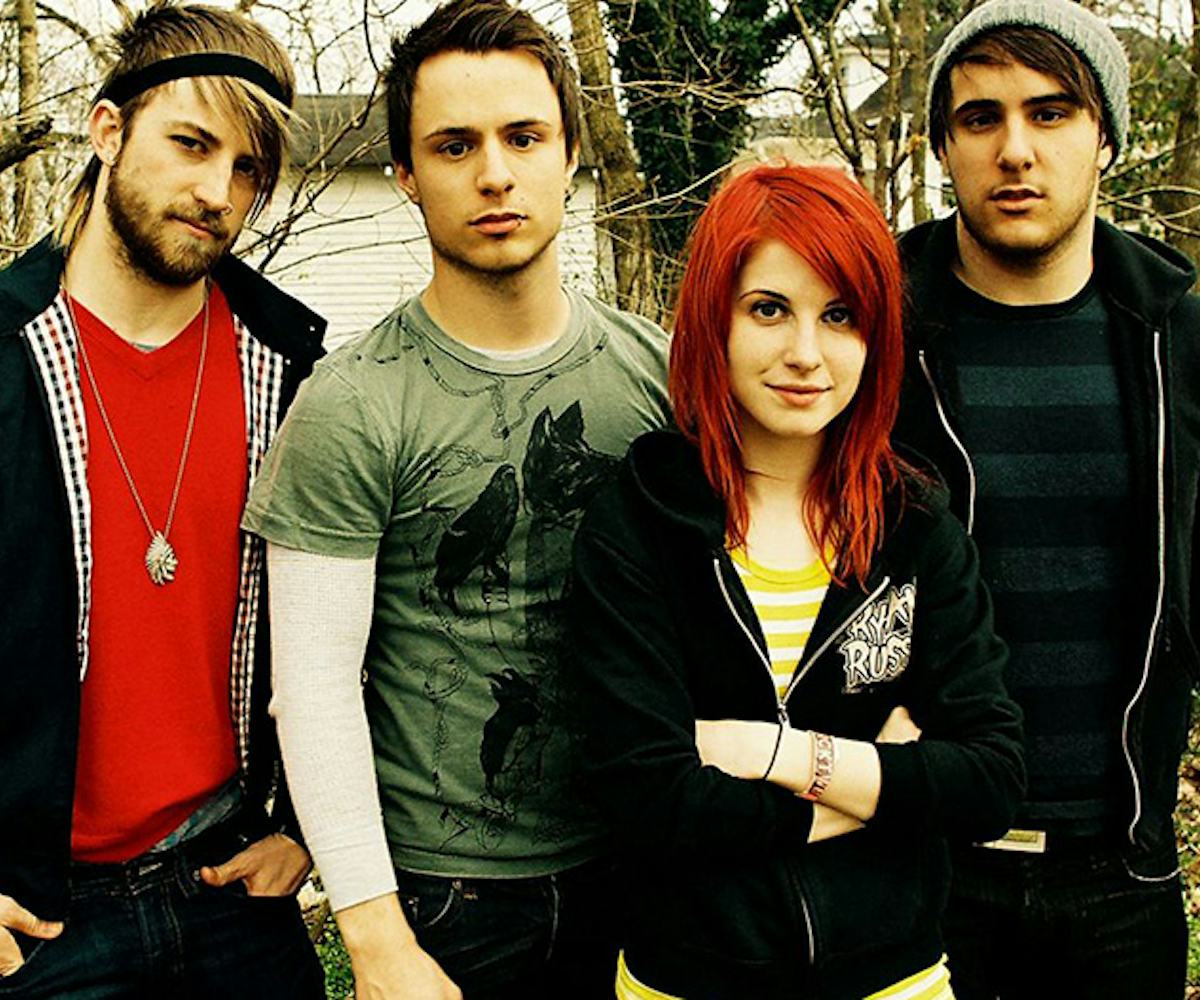 Photo courtesy of Fueled By Ramen.
The Songs Everyone Had On Their MySpace
it's like your top 8, but for music
If there is one thing MySpace did better than Facebook, it was its approach to music. All the HTML coding became exhausting, so Facebook's lack of personalization was a begrudged blessing in disguise. However, the space to add your favorite song of the moment was (and still sort of is) missed. The element of discovery made MySpace what it was. It gave you, the user, the ability to fine-tune your personal brand that much more closely. What you put on your iPod said more about you than your diary ever could, after all.
The popular songs—the ones everyone had or had come across—on MySpace occupied a sonic space between O.C. chill and college radio angst. It mostly pushed moody boybands into their 15 minutes of fame, but that moment in music, for better or worse, was fleeting. Though there is a special kind of nostalgia those who were really immersed in the scene can understand. The following 15 tracks—tracks that flirt with emo, pop, punk, electro, and more—will take you there. You can take the emo girl or boy off MySpace, but you can't take the emo out of the girl or boy.
Imogen Heap - "Hide & Seek"
Perhaps you added this to your profile before The O.C.; perhaps you added it after. Either way, at some point in time, Imogen Heap's autotune opus graced your page and transformed it into something otherworldly.
Hellogoodbye - "Dear Jamie… Sincerely Me"
Ah, Hellogoodbye: the epitome of MySpace electro-pop and saccharine lyrics. Not only was this probably on your page as a sort of subtweet to a crush, but you included it on a mix CD, too, to drive the point home that you've "got some things [you'd] like to set in pen." It also asked the age old question of whether we should trust our printer's ink to express the things we think.
The Postal Service - "Such Great Heights"
Between Death Cab for Cutie and The Postal Service, Ben Gibbard's expert lyrical sense put him in a league of his own. His music was more for the college crowd and café scene, but "Such Great Heights" was, nonetheless, filled with lofty-but-sad ideas of love that made it perfect MySpace song material.
Straylight Run - "Existentialism On Prom Night"
The title of this song says it all.
Millionaires - "Alcohol"
MySpace spawned a teeny, tiny, sub-subgenre of music that, to this day, can't really be defined. Before there was the artist formerly known as Ke$ha, there were the Millionaires. This trio of rap-singing scene queens gave zero f*cks—including whether their music was radio material. They were popular on MySpace and that's really all that mattered. You maybe had this on your profile for a week.
Sugarcult - "Memory"
California spawned a bevy of MySpace-ready bands and Sugarcult was one of them. "Memory" complimented blink-182's sound, but packed a more emotive punch. Don't call them emo, though.
Paramore - "Misery Business"
Were you in the business of misery? We were (and maybe still are?). Hayley Williams became an instant icon for us angst-filled teens. She was (and still is) badass. This song definitely blared from your profile for a considerable amount of time. Hell, if MySpace were still MySpace, we'd probably have this playing now.
The Format - "Time Bomb"
Before Nate Ruess was a singing about being young, he was creating some of the best early-aughts piano pop bops. Though not quite as introspective as Ben Folds Five, The Format was sad person music wrapped in a bright, forthright bubblegum package. "Time Bomb" is an instant MySpace classic.
The Hush Sound - "Crawling Towards The Sun"
For every My Chemical Romance and Fall Out Boy band, there was a band like The Hush Sound. They weren't quite emo, weren't quite college radio friendly, but were filled with enough introspection and romantic problems to give your MySpace profile some edge.
Panic! at the Disco - "Lying Is the Most Fun A Girl Can Have Without Taking Her Clothes Off"
The sexuality of this song! Brendon Urie's insane attractiveness! The mind-boggling length of its title! Panic! helped make MySpace MySpace and you don't have to look much further than lyrics like, "Let's get these teen hearts beating faster, faster" to know why.
The Red Jumpsuit Apparatus - "Your Guardian Angel"
You had this song on your profile because you wanted to be a part of the Red Jumpsuit Apparatus bandwagon, but "Face Down" was too dark for your liking. "Your Guardian Angel" was poetic and sad, but oh so romantic.
PlayRadioPlay! - "Bad Cops Bad Charities"
Deep cut! If you really, truly fell down the Hellogoodbye hole, you surely discovered PlayRadioPlay! along the way. What with songs like "I Am A Pirate, You Are A Princess," it was basically love at first profile view. "Bad Cops," though, was the song for you. It was bright, a little punk, and jam-packed with lyrics you, like, totally related to.
Uffie - "Pop The Glock"
Uffie was never pushed on you. You just stumbled across her, listened to this song, and thought something along the lines of "Man, Lily Allen sounds a little different…" Well, it wasn't Lily Allen. It was Uffie and "Pop The Glock" became a low-key banger in you and your scene friends' life.
Jack's Mannequin - "Dark Blue"
If ever you've been alone in a crowded room, you for sure had this song playing on your profile.
Bright Eyes - "Lover I Don't Have to Love"
The opening melody of this track made for an elusive, haunting introduction to your MySpace profile. Conor Oberst's morose tale of shallow sex and empty relationships sounded like fall. There was meaning behind your decision to put this on your profile, but the reason slips your mind today.
Listen to our MySpace playlist below: