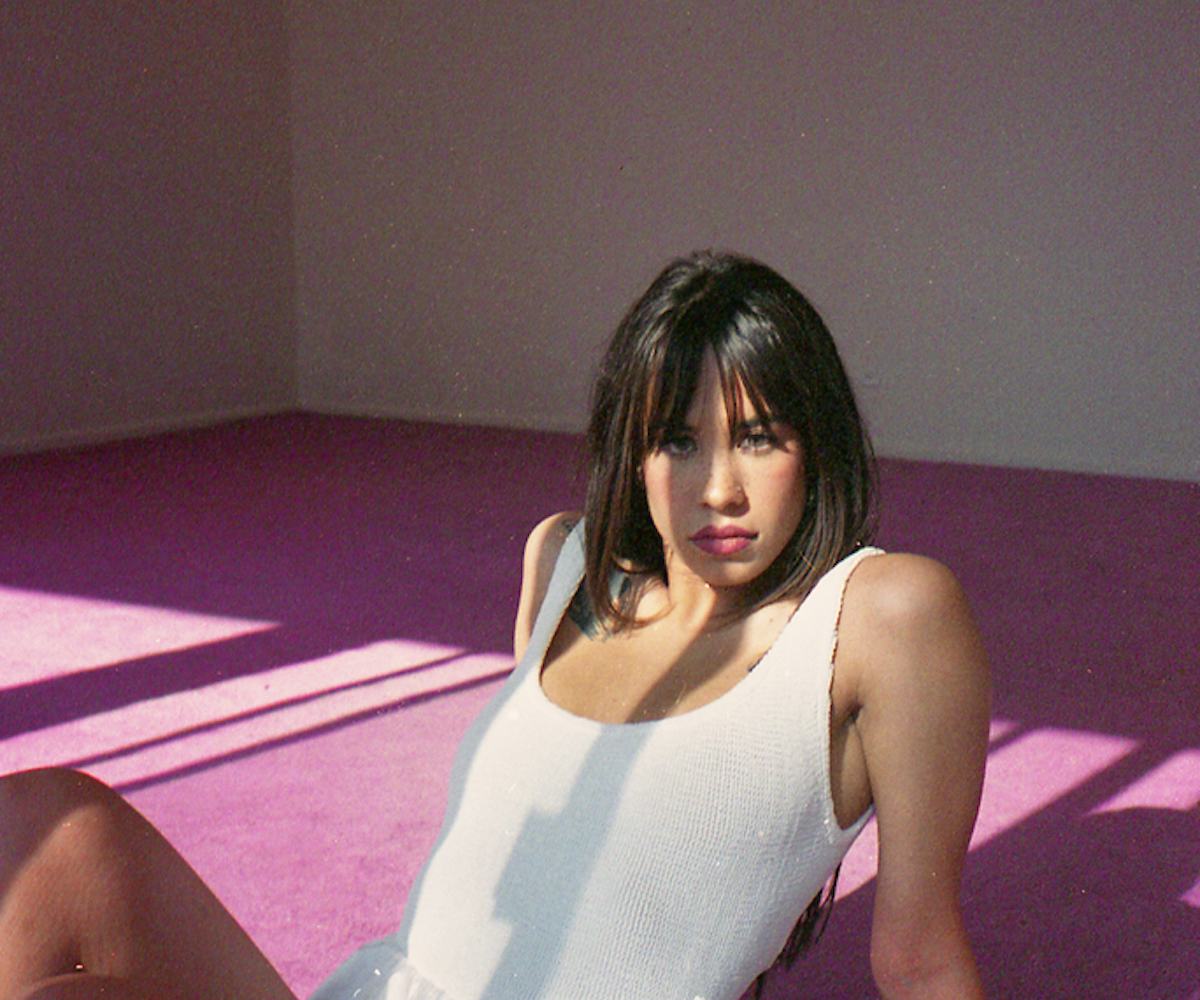 Naomi Wild Has Some "Lessons" She'd Like To Share
Listen to her new song below
What are some lessons you've learned from past relationships? Probably that relationships are hard. Probably also that it's important to prioritize what you want and start recognizing your self-worth before you enter one. For singer Naomi Wild, a recent lesson was: Find someone who appreciates how mad you are.
"A few of my exes have tried to make me feel like I'm crazy, and that used to really poke at my self-esteem until I realized that I am absolutely insane, and I wouldn't be the creative mess that I am, nor would I ever learn to love myself properly, if I didn't accept that and own it," she tells us. "And if someone is truly down to ride for me, they'll love that about me."
It's easy to mistake Wild's new song, "Lessons," for a Kehlani or SZA track. It has the same "I won't tolerate your crap" vibe the R&B singers are known for. But though the three fit into the same space, Wild is in her own stratosphere.
On "Lessons," Wild proves that she has the gumption—and the talent—to stand out on her own. "They told me with time you learn things," she sings over a layered trap beat. "But that's a lie you on the same thing/ Same vibe same energy/ Back back give me 10 feet/ Back back give me 30 feet." She's not talking to us, but we're happy to give her all the room she needs—to grow, to flourish, to keep creating songs we can bounce to. 
Listen to "Lessons," below.