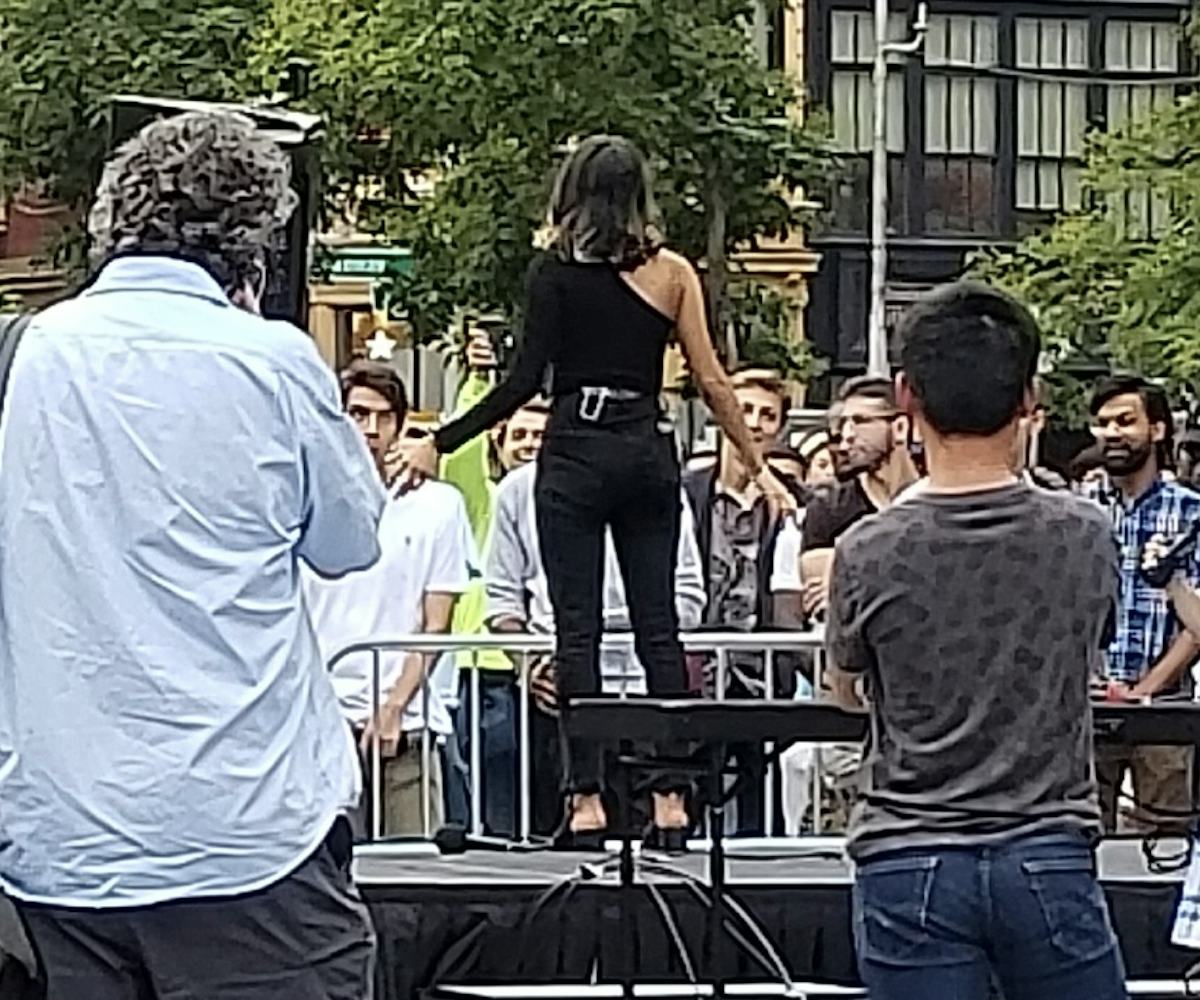 Photo Via @bvdhai Twitter.
This 'Hunger Games'-Like Tinder Scam Is Peak 2018
It's no secret that Tinder is a lawless place—filled to the brim with shifty characters and fake troll accounts. But this viral tale of a first date-turned-possible reality TV show may take the cake for worst (yet highly entertaining) Tinder story... ever.
Over the weekend, an NYC-based Twitter user named @bvdhai went viral with a strange story about how he, and dozens of other unsuspecting suitors, ended up in what he dubbed "an epic tale about subterfuge, dating in the 21st century and the fall of human civilization."
It all began a few weeks ago, after the man—who spoke to Select All and asked to only be identified as Misha—matched with Natasha Aponte on Tinder. In typical fashion, they chatted and subsequently exchanged numbers, but Aponte soon told Misha that she was busy with a "presentation" for work and that she'd hit him up later when she had more free time. An elaborate way to ghost someone, right? Wrong.
A week later, Aponte invited him to what she said was a DJ gig in Union Square. Misha agreed and showed up at their agreed location, where he found "a stage and a DJ and about 100 ppl and cameras"—though he chalked it up to just being "some random ass Manhattan shit." However, it didn't take long for him, and several other men interviewed by Select All, to realize something was terribly amiss.
According to a man named David, his suspicions were aroused after a guy standing next to him asked if he was also trying to meet up with a girl named Natasha.
"I got there and a DJ was playing and I found out that hundreds of other guys were also waiting for Natasha," another interviewee named Spencer said. "I walked away when I found out it was a scam."
The cherry on top? Aponte did eventually show up. Though, it was on stage and with a mic to give what Misha said was "a hunger games speech about what it's gonna take to date her." 
Aponte didn't work on this alone. According to Select All, she directed the site to a viral video agency called Rob Bliss Creative, who said they would be "releasing something on Thursday with all relevant information."
Read Select All's report and watch video footage of the entire debacle—courtesy of the DJ, Nick AM—here.