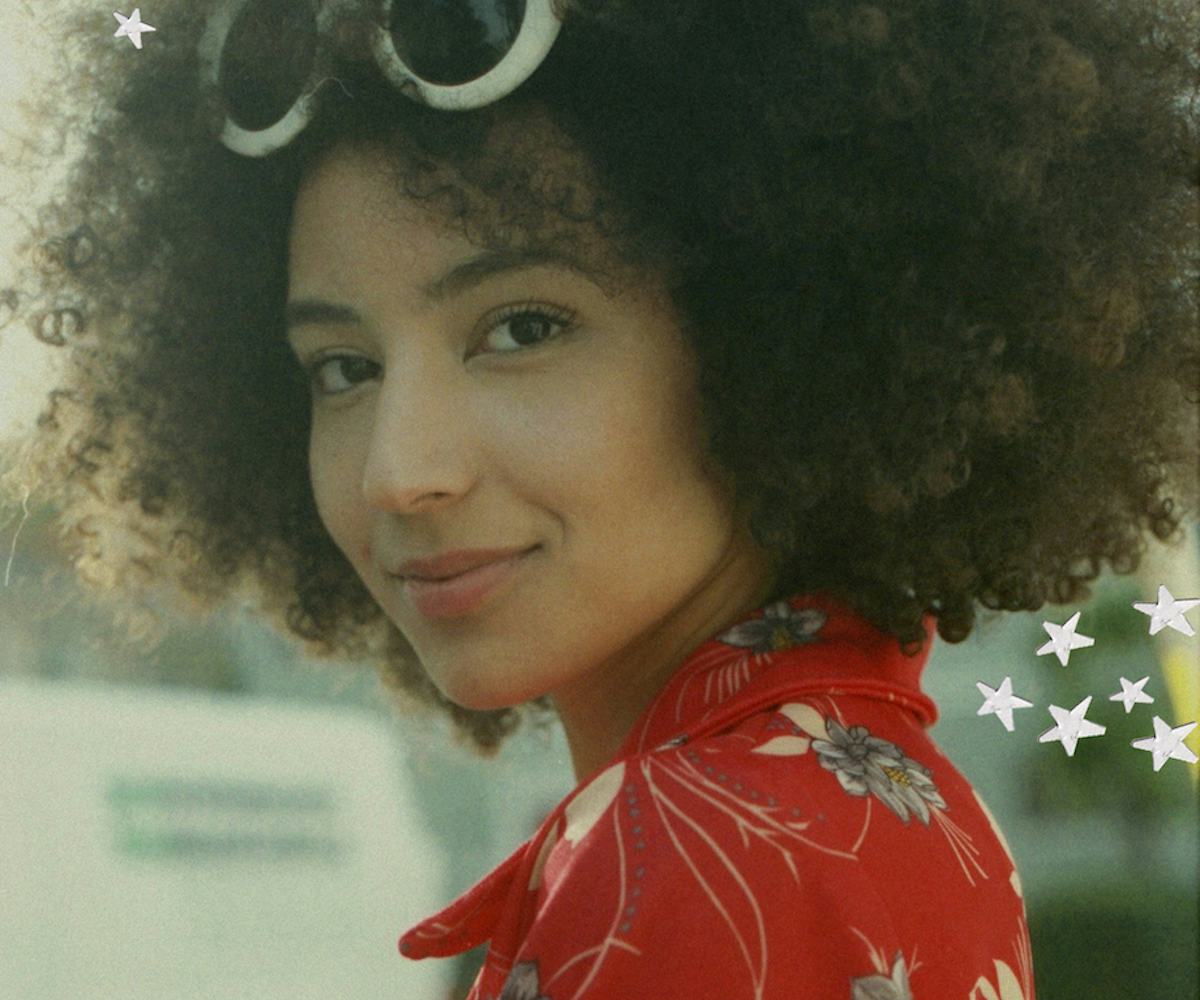 Photographed by Richard Ramirez Jr.
Natasha James Bakes Healthy Food For Your Soul
In celebration of Black History Month, NYLON is running a spotlight series called Black Girl Power... The Future Is Bright. Every day, phenomenal black women from different industries will be featured to tell their stories—revealing how they became who they are, showing what they have accomplished, and pinpointing how they navigated their careers. Black women deserve to be celebrated 365 days of the year, and we hope that this series will inspire everyone to believe in the power of #blackgirlmagic. 
Natasha James is the owner and creative director of Rawcells, an organic vegan snack tricycle based in Los Angeles. Originally from Virginia, the 21-year-old recalled how there weren't really any good food options for those interested in going the vegan route so she decided to do it herself. "I got into baking by creating treats for myself at first and kept developing the recipes over time," she told us in an email. "I used to always have stomach pains so I started getting more and more curious on how certain food effects your body so the more research I did I found myself falling in love with nutrition."
With Rawcells, James' mission is to "encourage self care in a sweet way." Every day, she supplies customers with yummy, nutritious snacks that are good for the mind, body and soul. (Triple effect, major key!) She's determined to provide people with treats of the highest quality and value. James doesn't expect everyone to drop everything and go vegan, but baby bites are the first step toward living a new and improved life.
"The most rewarding thing is being able to show love through treats," said James. "It's awesome to positively influence people to eat better and incorporate a healthier lifestyle. Nothing gets me happier than to hear that I've helped someone stop eating regular junk food or that my treats opened them up to giving vegan food a chance."
Before you get the full scoop on James in our interview, take a look at her brand new commercial for Valentine's Day! The video celebrates love as a universal language regardless of age, cultural background, or gender with the hopes of inspiring people to not just show love through material goods, but through nurturing actions and healthy treats.
Directed by Natasha James; Produced by Dante Marshalll; Edited by Andy Madeleine.
How did you conceptualize your business?
After reading up on corporate junk food companies, I got completely disgusted so I thought of what would be the best way to get people to start eating less junk and more nutrients. Organic vegan junk food was it. I think it's a lot easier to get people to incorporate veganism with donuts over salads so I kept recipe testing until I created healthy treats that tasted good.
How did you get into the vegan lifestyle?
I always used to feel sluggish with no energy so I did a ton of research on veganism and now I see food completely different. I don't only see it for what it tastes like, but what it does for my body too. The vegan lifestyle is the only one that makes me feel the healthiest.
Growing up, where did you look for inspiration? Who or what inspires you now?
Martin Luther King was a big influence for me growing up. He proved that with a open heart, courage, and passion, you're capable of anything. As far as creatively, I've always been heavily inspired by music and paying attention to the details in everything, especially nature. I lived five minutes away from a forest growing up so I'd always go a few days a week to get inspired by the details of all the different colors, shapes, and textures. I still get inspired by appreciating the details of everything on the day to day, listening to bassanova music, and staying motivated by my family.
How do you maneuver your respective industry as a black woman?
I always push to be the best I can be so I make sure I'm always on top of everything to keep things progressing and running smoothly. I also meditate before I start the day to keep myself centered. 
How did you grow into your black identity? (Or, if you're multiracial, how did you grow into your identity as such?)
I'm Italian and black so I got influenced from both cultures a lot growing up and being brought up in a biracial household I was able to embrace and appreciate all cultures equally without truly picking sides to identify with either. Having that mindset has made me be able to see everyone as they are.
Could you describe a moment where you felt like you defied the odds or broke a barrier?
I feel as though being a young businesswoman people can take you lightly and put the odds against you automatically so you have to never let anyone's opinion validate you and keep listening to the voice within you that says to keep pushing. I think life will always be full of barriers to overcome. It's a matter of focusing on solutions and not the problems. That's what keeps you evolving, learning, and at peace.
What are you hoping to accomplish with your business?
I'm striving to encourage people to do something good for their body every day. Weather it's meditating real quick, stretching, or having one vegan meal a day. I want to spread awareness on making simple steps to daily higher conscious decisions and for my business to build a bridge for others to stay motivated to take care of their overall well-being.