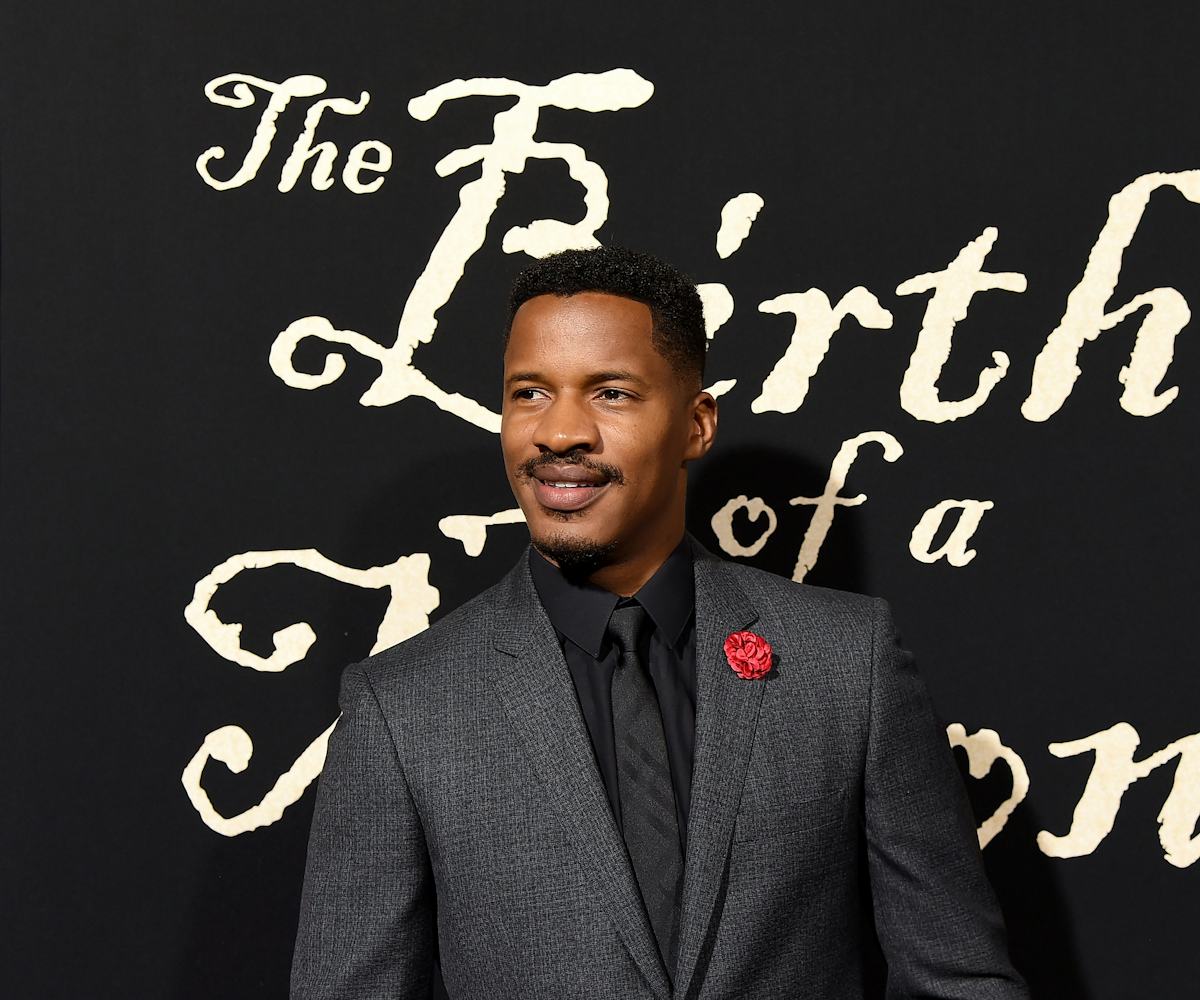 Photo by Kevin Winter/Getty Images
Nate Parker Refuses To Apologize For Rape Charges In His '60 Minutes' Interview
Despite all of the controversy that is surrounding Nate Parker right now, the actor and director won't let it interfere with the release of The Birth of a Nation. Throughout all of the press circuits, he has tried to veer the narrative regarding the 1999 rape case he and his co-writer, Jean Celestin, were involved in when they studied undergrad at Pennsylvania State University in a different direction. (At this point, he can't avoid talking about it because the incident has been covered everywhere.)
In a preview for an upcoming interview with Anderson Cooper for 60 Minutes, Parker expresses his ambivalence toward the rape allegations. "I don't feel guilty," he replies when Cooper asks about the events that took place that night. Looking back on his 19-year-old self from a religious standpoint, Parker did admit that he felt morally compromised about what happened.
Parker clearly doesn't want attention on his past actions to take away the spotlight of his current work and further taint his future. He also doesn't want his problematic history to overshadow the incredible story of Nate Turner leading the 1831 slave rebellion, which he continues to emphasize over and over again.
"I think that Nate Turner, as a hero, what he did in history, is bigger than me," he said. "I think it's bigger than all of us."
Parker's episode of 60 Minutes airs on CBS on October 2. Reread The Birth of a Nation co-star Gabrielle Union's essay about the importance of affirmative consent.