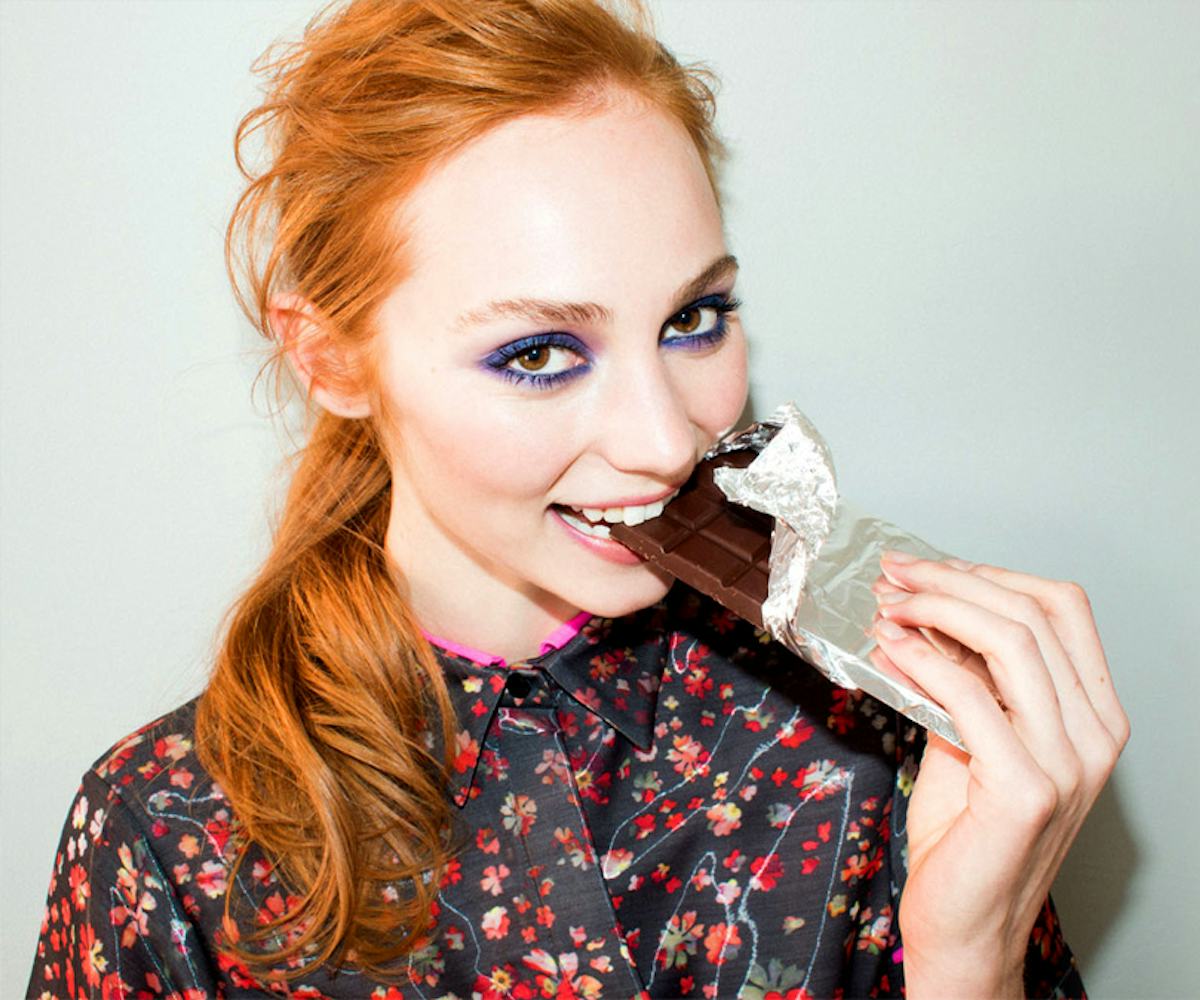 photo by isa wipfli
it's national chocolate pudding day!
here's where to celebrate in our favorite cities
Whether you've got super cool parents who have passed down an insanely delicious recipe for homemade chocolate pudding, or you're only familiar with the tasty treat because of 1995's Billy Madison ("You know I like Snack Pack. Why can't you just give me a Snack Pack?") today's the day to eat it. That's because it's actually National Chocolate Pudding Day. Yes, it's seriously a thing. Why? We're not really sure, but after you try the sweet, gooey, dish at one of our favorite spots below, you'll probably no longer feel the need to ask questions.
New York City: Mexicue
Chocolate Banana Pudding
Homemade chocolate pudding with vanilla wafers and banana.
Miami: Earls
Chocolate Sticky Toffee Pudding
Warm rich chocolate cake, chocolate and toffee sauces, vanilla bean gelato.
Boston: The Langham
Chocolate Croissant Bread Pudding
You'll have to wait until the hotel's Chocolate Bar on Saturday mornings to try their version of the pudding, but when you do, here's what it's made with: Dark chocolate, vanilla, and croissants.
Austin: Moonshine Grill
White Chocolate Bread Pudding
Pecans, bourbon cream sauce, vanilla ice cream.
Chicago: Bistro Campagne
Pot - de - Crème au Chocolat
Dense milk chocolate pudding with crème Chantilly.
Nashville: Coffee, Lunch
Chocolate Puddings Summer Alternate: Chocolate Mousse Parfaits
Rich chocolate mousse layered with house-made chocolate cookie crumbs and sweetened vanilla whipped cream.
Las Vegas: Mesa Grill
Caramel Chocolate Pudding
It comes with malted whipped cream--OMG
Los Angeles: The Pudding Truck
Classic Chocolate Pudding
They've also got a vegan version--Chocolate Hazelnut
San Francisco: Loving Cup
Homemade Chocolate Chip Rice Pudding
Made with non-fat milk, arborio rice, eggs, sugar, salt, and vanilla bean (also comes in bittersweet)
Orange County: Blackmarket Bakery
Classic Bread Pudding
Brioche, croissants, cake or cookies tossed with a rich vanilla custard. Baked and topped with either powdered sugar, chocolate ganache, or our housemade carame
Want to stay in-the-know about delicious desserts in our favorite cities? Sign up for the NYLON Daily Newsletter in your city below to get deets sent straight to your inbox on the reg!