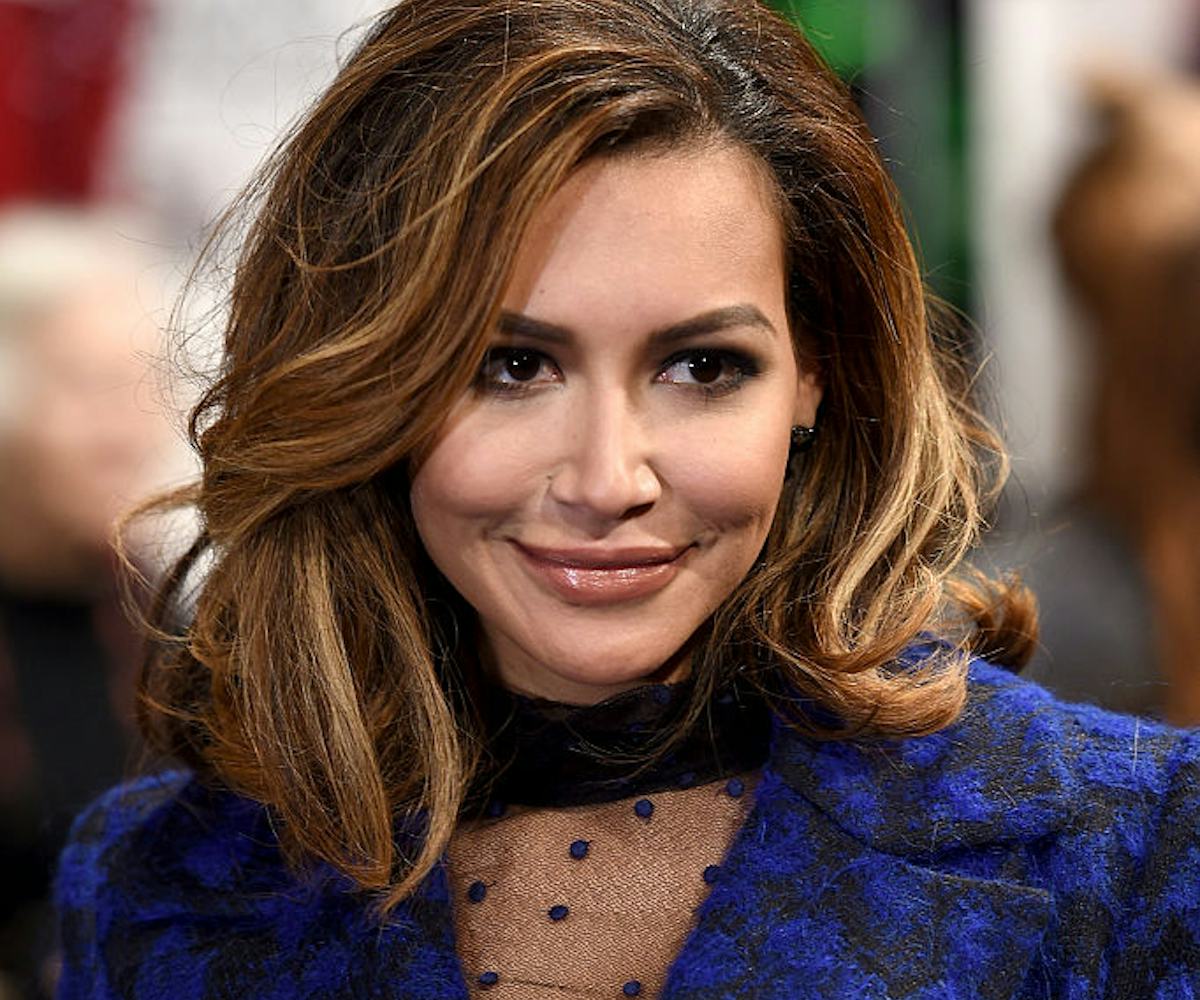 Photo by Dimitrios Kambouris/Getty Images for NYFW: The Shows
Actress Naya Rivera Had An Abortion So She Could Stay On 'Glee'
"It's not something a lot of people talk about, but I think they should"
In her new memoir, Sorry Not Sorry, actress Naya Rivera opens up about the many of the struggles and triumphs she's experienced over the course of her life. Best known for her portrayal of snarky cheerleader Santana Lopez on the incredibly popular TV show Glee, Rivera started acting and modeling as an infant and, as such, has plenty of revealing stories about what it's like to grow up in the spotlight.
As a surprise to probably no one, the scrutiny that a young woman faces while growing up is only exacerbated when she is being constantly judged and assessed for her appearance. Such was the case for Rivera, who writes in her memoir of her battle with anorexia as a teen. As Rivera told People magazine in a recent interview, she wasn't fully aware that what she was dealing with was that different from the experiences of her peers: "I was so young and it just seemed to be the norm. Everyone was going through similar stuff. I had no way of knowing if I was going through it worse."
Rivera also spoke to People about another major revelation in her memoir: The actress had an abortion in 2010, about a year after she started working on Glee. Rivera discovered she was pregnant with the child of her then ex-boyfriend (and now current husband), Ryan Dorsey, and, People reports, "made the call to put her career first and terminated the pregnancy during her one day off from filming an episode of Glee."
Rivera tells the magazine that the decision to write about her choice was difficult, but, she feels, necessary: "It was very scary to open up about everything. It's not something a lot of people talk about, but I think they should. I know some people might read it and say, 'What the hell?' But I hope someone out there gets something out of it." She also looks forward to when her 11-month-old son with Dorsey, Josey, will be able to read about what she went through because she hopes "it gives him a better perspective on the issues women face." 
All too often, stories like Rivera's never come to light; countless women make decisions to terminate pregnancies for which they are not ready, and then continue on with their lives. This is every woman's right to make a choice and keep her actions private. But we can't help but applaud Rivera's decision to publicly talk about her actions so that other women who have made similar choices do not feel like they are alone, or that their decisions should be kept private because they are in some way wrong. By talking about difficult issues and decisions that women face every day, there is no doubt that Rivera will help many people have the better perspective on women's issues that she wants to give her son. And we're all luckier for it.