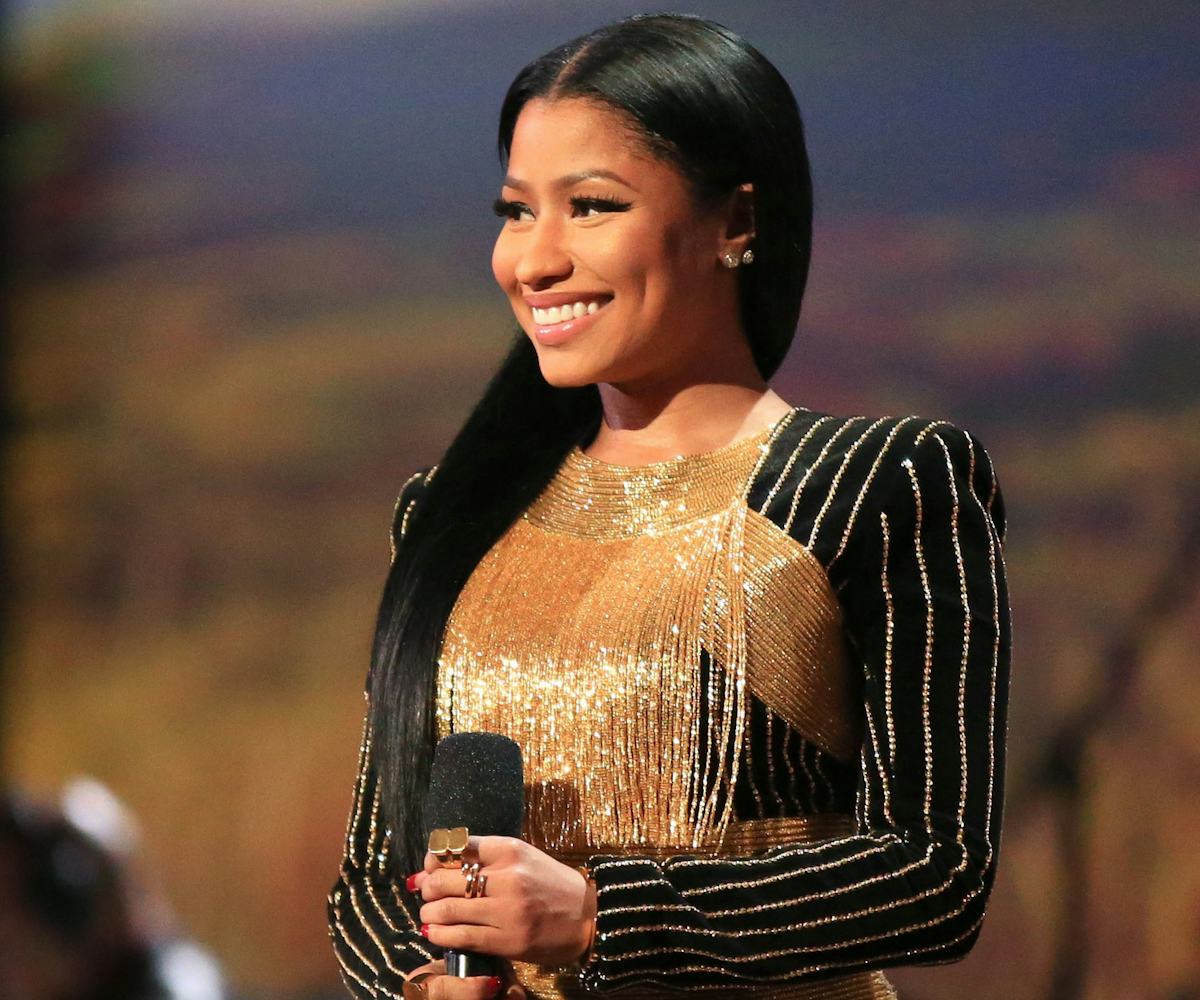 Photo by Christopher Polk/Getty Images
Nicki Minaj Announced The Cast For Her ABC Family Comedy
It's not every day that one of the best rappers in the game decides to go the television route and make a show about their pre-fame lives. Most of the time, musicians will opt for documentaries, high production movies, or find themselves the subject of an unauthorized Lifetime biopic, but not Nicki Minaj. The rapper has been talking about producing her own television show for a while, but we haven't heard much about the progress...until she confirmed it today on Instagram. 
The main stars of Nicki have been selected—Selita Ebanks as Minaj's mother, Wesley Jonathan as her father, and McCarrie McCausland as her older brother, Jaylen—with Minaj as executive producer of the show. (In addition to narrating, she'll also make appearances.) Whoopi Goldberg will guest star as the neighbor, Miss Martha. 
On casting Ariana Neal (as seen in Fruitvale Station) to play the role of young Minaj, the rapper said the following: "I literally cried watching her taped audition. I demanded to meet her! Sat in a room with her teaching her how to rap by doing a beat on the table & forcing her to stay on beat! Lol. Then pulled out all the attitude she had in her lil body. Haha! She's tough! And so sweet & cute. #ArianaNeal #LilNicki Welcome to the family lil lady bug!"
Needless to say, we can't wait for this program to air on ABC Family.