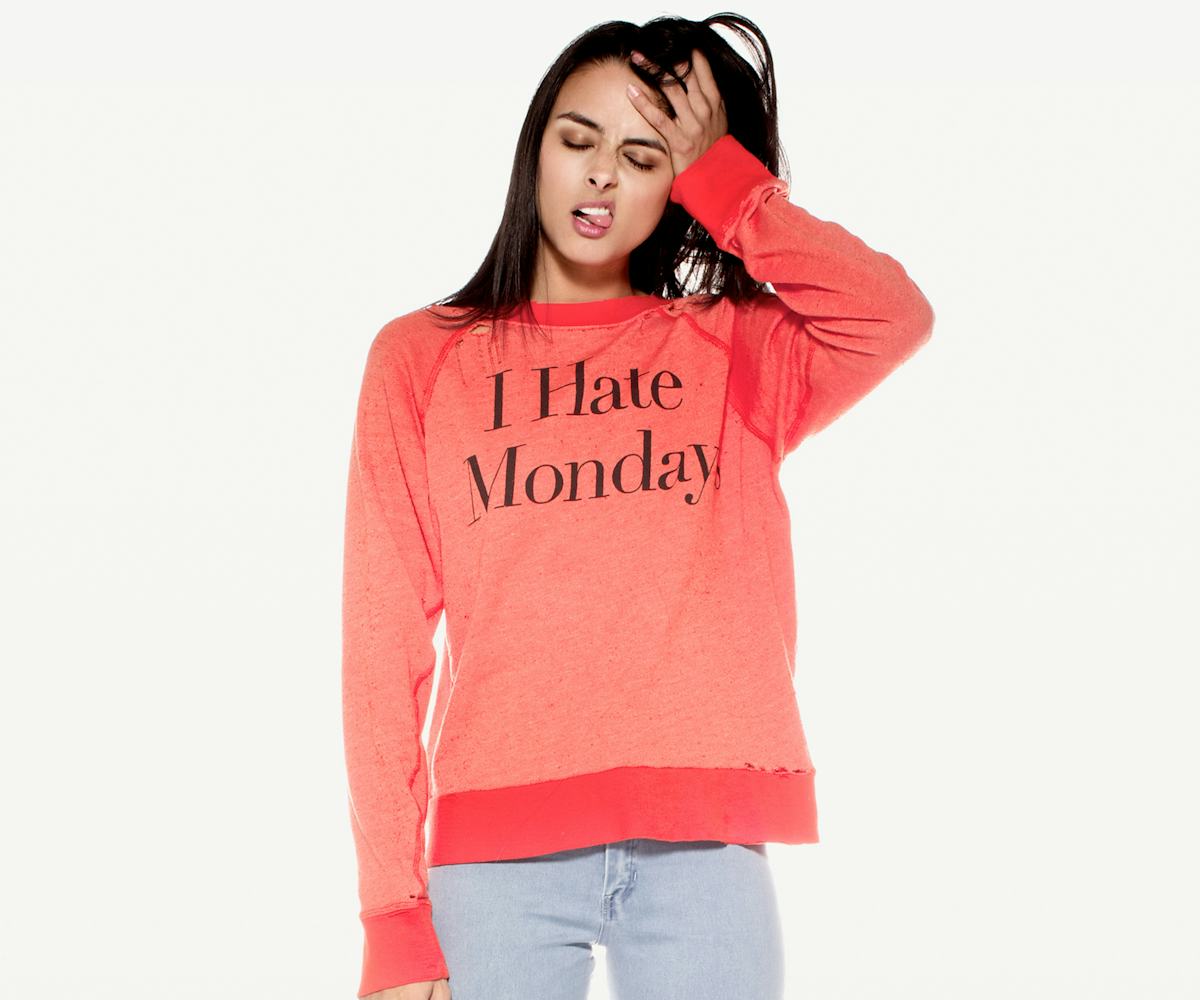 negative space
What to wear when you don't want to be messed with.
Are you having a terrible, no good, very bad day? We've been there, and it's rough.
One strategy for dealing with these not-so-happy moments is to slap on a smile and head out the door; but turns out, the fashion world has other ideas. Rather than repressing your pent-up anger, take a page from brands like Urban Outfitters, Forever 21, or Jac Vanek and let the whole world know you're pissed off. Or, you know, just feeling ironic.
So whether it's beaches, flowers, Mondays, One Direction fans, or literally everyonethat you hate, pick your favorite pet peeve from our options below. This way, at least the next time you wake up on the wrong side of the bed, you won't have to worry about finding an outfit...—LIZA DARWIN