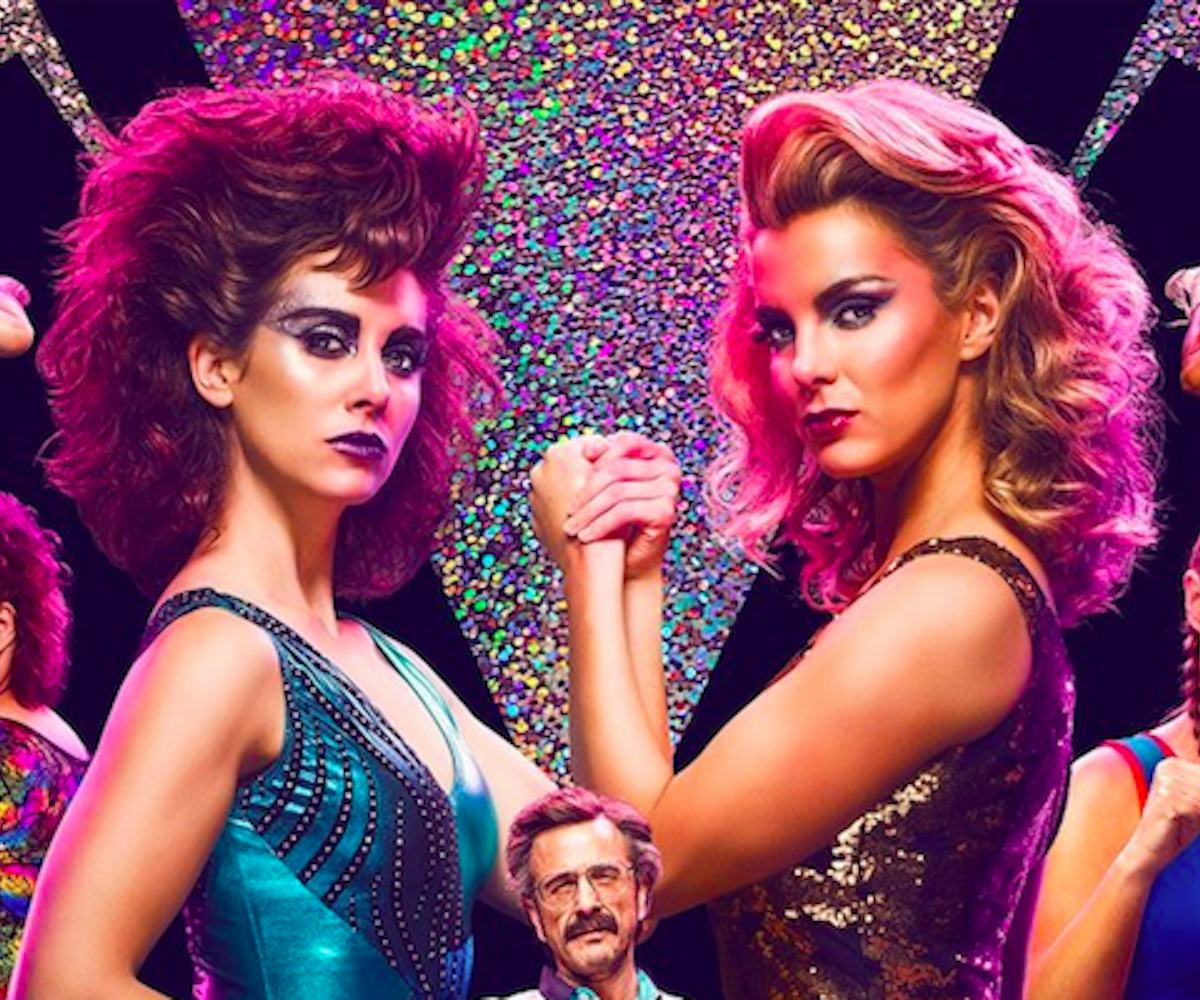 Photo via Netflix
'Glow' Season 2 Trailer See The Ladies Lip-synching "She's A Maniac"
Get your leg warmers ready!
The second season of Netflix's GLOW is making us fall back in love with the delightfully campy '80s.
Set in Los Angeles in 1985, the first season of the show followed Ruth Wilder, a struggling actress (played by NYLON cover star Alison Brie) who decides to audition for a gig in professional women's wrestling. Released on Netflix last year to critical acclaim for its commentary on sexism, diverse cast, and theme of sisterhood, the series will see the ladies facing off in the ring again this summer.
The show returns on June 29 and, in celebration, the streaming service released a teaser trailer. Full of the neon, glitter, and Spandex, the clip features the ladies getting glammed up while dancing and lip-synching along to Michael Sembello's hit, "She's A Maniac." Before they can really get into the music, though, GLOW's director Sam Sylvia interrupts their shenanigans. "What's going on here?" he asks, cutting the dance party short. "We got a show to do, what is this?!" Still a buzzkill, we see. 
Watch the teaser, below, and get pumped for the series' return.