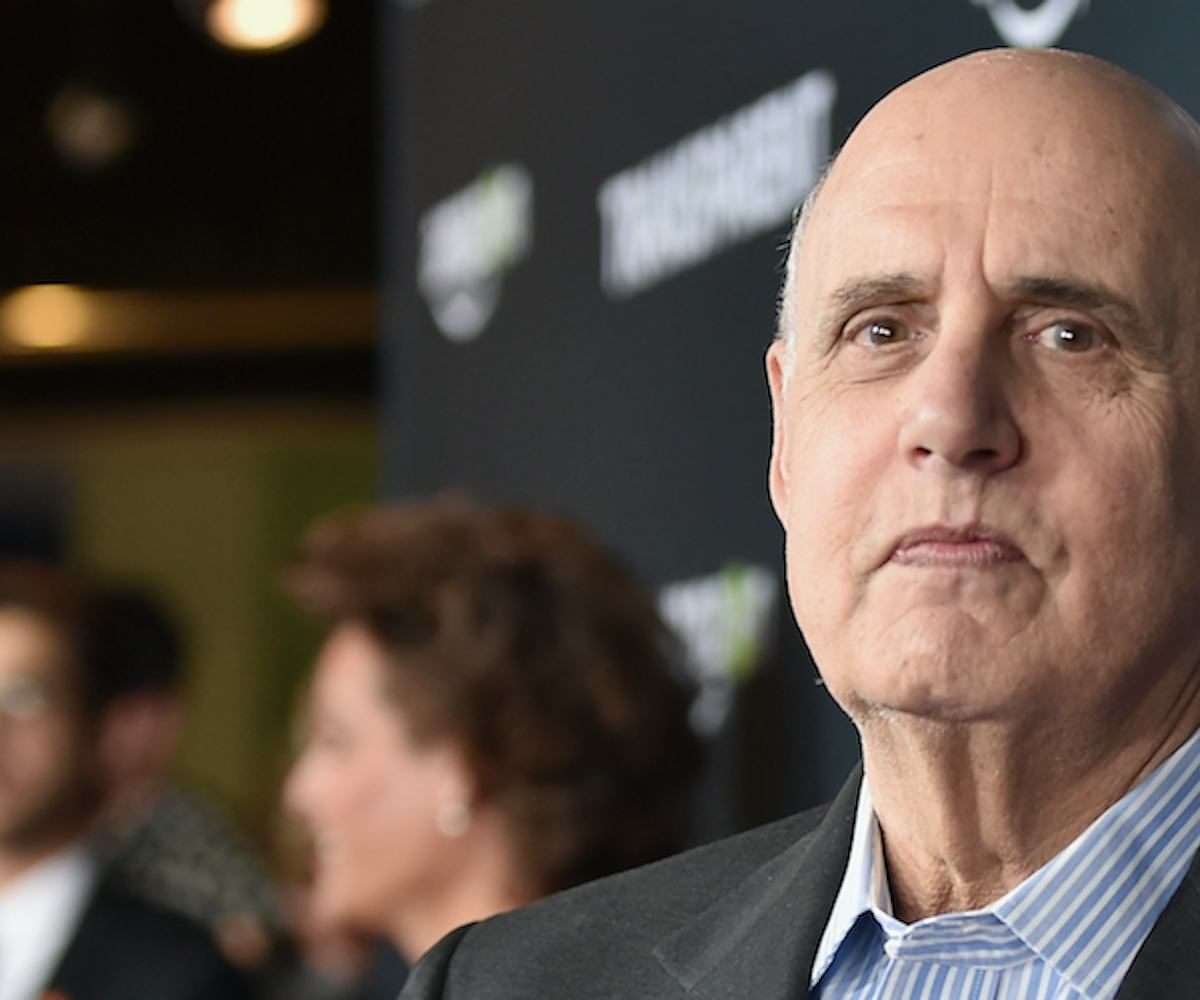 photo by Alberto E. Rodriguez / getty images
Netflix Cancels 'Arrested Development' Press Tour
Amid Jeffrey Tambor scandal
Netflix has canceled all U.K. press interviews with the cast of Arrested Development for its upcoming fifth season following the backlash surrounding the group's New York Times interview. The discussion, which took place between members of the show's core cast including Alia Shawkat, Jason Bateman, David Cross, Jessica Walter, and Jeffrey Tambor, discussed Tambor's problematic behavior on set, including a time in which he "blew up" at Walter, who plays his wife on the show. Walter, who spoke "through tears" about the verbal abuse during the interview, said that "in almost 60 years of working, I've never had anybody yell at me like that on a set. And it's hard to deal with, but I'm over it now." Tambor has been recently fired from Amazon drama Transparent following allegations of sexual and other forms of harassment made by his former assistant and co-star Trace Lysette.
Bateman, who defended Tambor's actions throughout the discussion, was criticized on social media for "normalizing" abuse. He has since apologized for his comments, stating that he realized he "was wrong." "I sound like I'm condoning yelling at work. I do not. It sounds like I'm excusing Jeffery. I do not. It sounds like I'm insensitive to Jessica. I am not. In fact, I'm horrified that I wasn't more aware of how this incident affected her," he wrote. "I was so eager to let Jeffrey know that he was supported in his attempt to learn, grow and apologize that I completely underestimated the feelings of the victim, another person I deeply love." 
Cross also apologized to Walter for his comments in support of Tambor, stating that he is "sorry that we behaved the way we behaved. Whatever the criticisms are, I will own up." 
The Hollywood Reporter notes that Netflix issued a statement about the cancelation, stating that "at this time we have decided not to move ahead with promotional activity in the U.K. but hope to bring the cast back at another time."