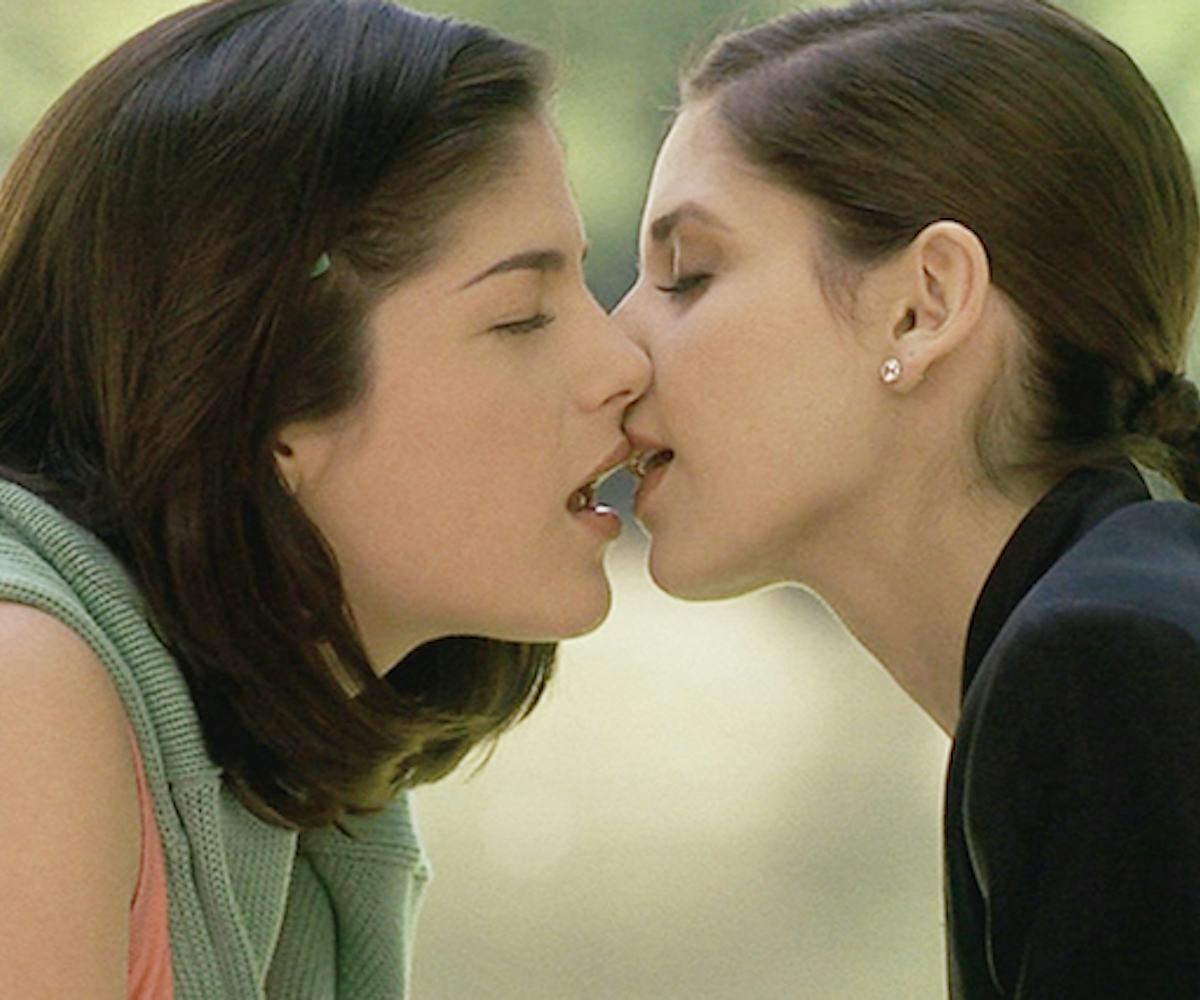 Image via Columbia Pictures.
February's New Movies To Watch On Netflix Are Hot AF
more like "netflix and burn"
Of all the months to stay in, hit Seamless, and just wile away the cold, cold nights with hoppin' fresh content from Netflix, February is the one. Not only is it cold and dark, but there's the whole specter of Valentine's Day looming over us. Whether you're single or coupled, perhaps it's best to avoid the whole business and just boot up some lovely, streaming distractions.
In that vein, Netflix's new deliveries for February do not disappoint. To keep the temperature up—no matter what's happening with your heating—we've got the '90s trash masterpieces Cruel Intentions and Armageddon. Ah, the memories. To replace Master of None, we have Lesley Afrin and Paul Rust's Love and, to help you get your art-house rocks off, we have Gaspar Noë's Love. That's not confusing at all. Atonement, Teen Witch, and Charlie's Angels offer up highbrow, retro, and guilty pleasures respectively. Between you and us, we're targeting a binge session with the absolutely bonkers The Lizzie Borden Chronicles. Oh, and don't forget about Fuller House!
Really, with all these and the titles below, there's absolutely no reason to go outside. Grab a blanket and let's do this!
Coming to Netflix:
February 1
Armageddon 
Better Call Saul,  Season 1
Charlie's Angels  (2000)
Collateral Damage 
Cruel Intentions 
A Faster Horse 
Full Metal Jacket 
Game Face 
Jennifer 8 
Johnny English 
The Lizzie Borden Chronicles,  Season 1
Losing Isaiah 
My Side of the Mountain 
Para Elisa 
A Picture of You 
Scooby-Doo 
Scooby-Doo 2: Monsters Unleashed 
Sin City 
Star Trek V: The Final Frontier 
Stardust 
Talladega Nights: The Ballad of Ricky Bobby 
Teen Witch 
The Year Dolly Parton Was My Mom 
February 3
I Love You Phillip Morris 
February 4
Love 
February 5
Hannibal Buress: Comedy Camisado 
Mad Men,  Season 7 part 2
February 6
Lila and Eve 
February 10
Dope 
The Girl in the Book 
February 13
The Face of Love 
February 15
XXY 
February 16
Asthma 
Atonement 
February 17
The Returned,  Season 2
February 19
Cooked,  Season 1
Love,  Season 1
February 23
Bare 
February 26
Crouching Tiger, Hidden Dragon: Sword of Destiny 
Fuller House,  Season 1
Theo Von 
February 28
Finding Vivian Maier 
February 29
Ashes and Embers