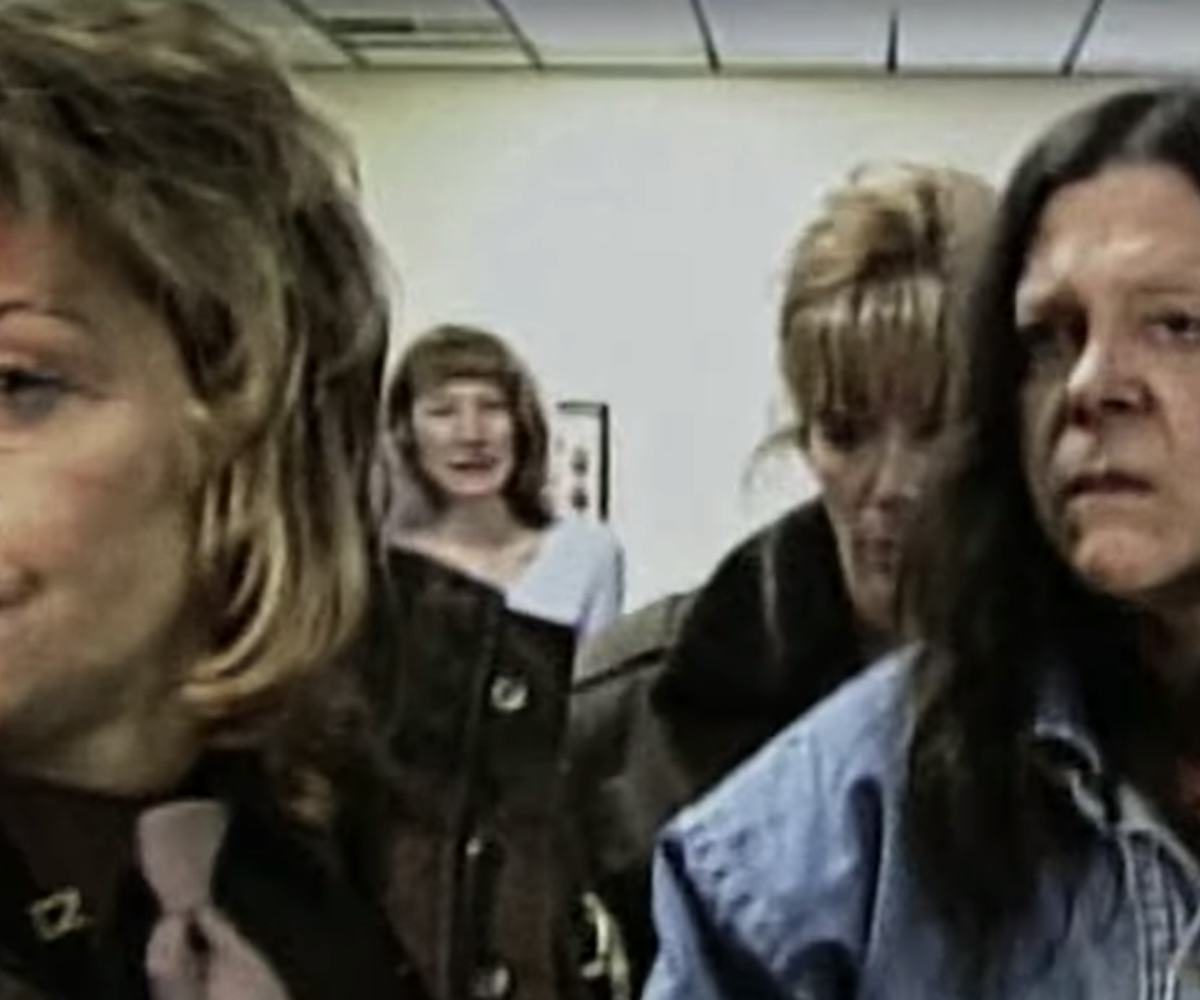 Two New True Crime Documentaries Are Coming To Netflix
Some more to add to your watch list
As if true crime fans didn't already have everybody pandering to their interests, Netflix has decided to add two new shows to its roster.
First up is three new installments of The Staircase, which first aired on the Sundance Channel in 2004 (and can now be found on Netflix). It follows the story of author Michael Peterson who was accused of killing his wife in 2001 after her body was found at the bottom of a staircase.
The second series is Evil Genius: The True Story of America's Most Diabolical Bank Heist. It takes a look at a 2003 robbery gone wrong when Brian Wells, a pizza deliveryman, said that a group of people fastened a bomb to his chest and forced him to rob a bank in Erie, Pennsylvania. Before the police bomb squad could get to Wells, the device went off, killing him. What follows is "a bizarre collection of Midwestern hoarders, outcasts, and lawbreakers" and playing "cat-and-mouse with the FBI," a statement explains. Marjorie Diehl-Armstrong and Kenneth Barnes were eventually arrested and sent to prison for the crime (Diehl-Armstrong died while in prison), but the series is out to prove that there's more to the killings than everyone thinks.
So, if you've worked your way through Strong Island, Making A Murderer, The Keepers, Amanda Knox, you'll have something to whet your blood-deprived appetite soon enough. New episodes of The Staircase will premiere at the Tribeca Film Festival April 28 and will launch on Netflix this summer. Evil Genius hits the streaming service May 11. You can watch a preview of both, below.