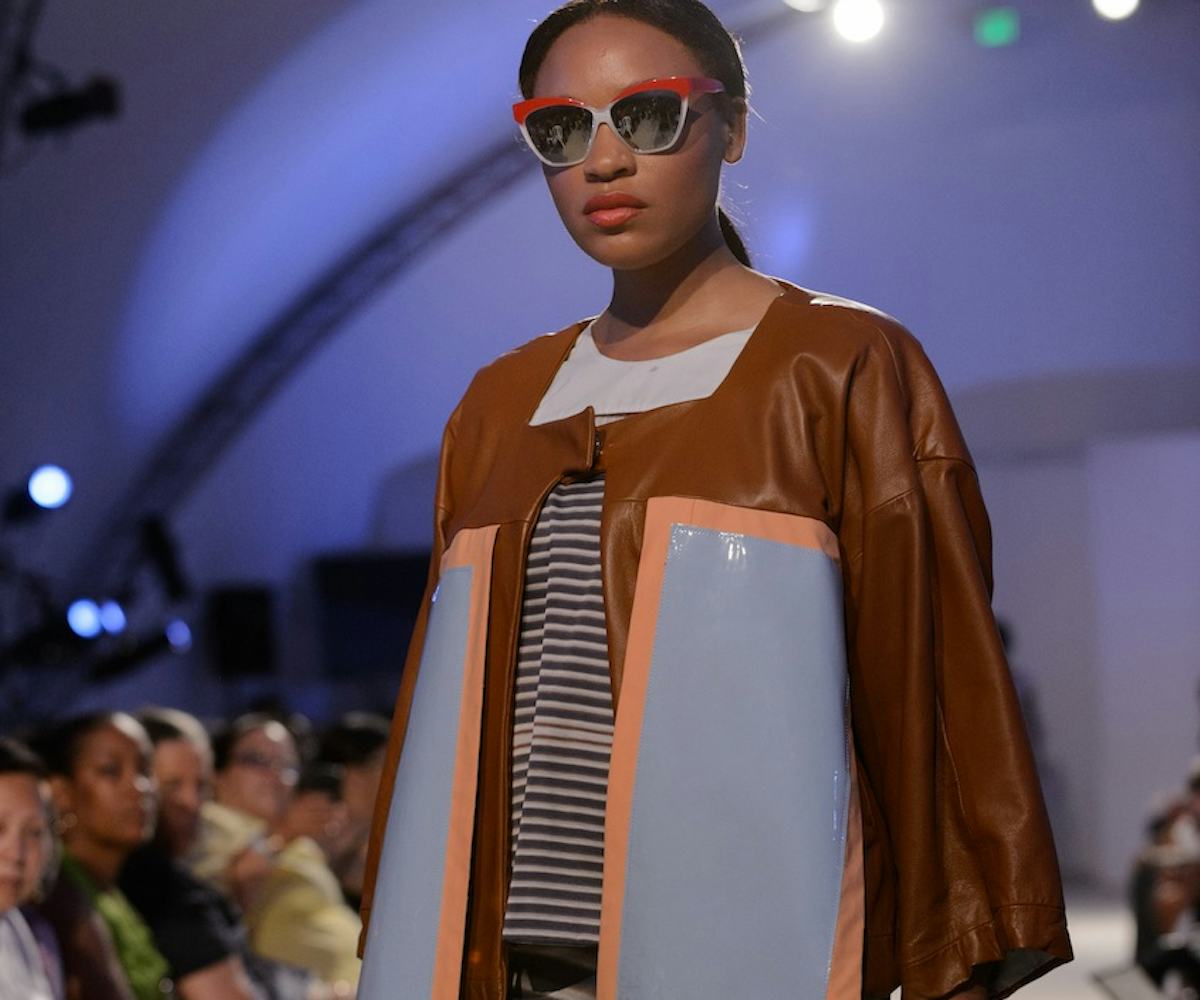 Photo by Anthony Wade
bermudian beat
the best new designers from the bermuda fashion festival.
Set against the silouette of swaying palm trees and the sparkling turquise water of Hamilton Harbour, the Bermuda Fashion Festival presented a colorful showcase of local designers. There were hand-painted bikinis, ethereal draped dresses and a collection based entirely on the abstraction of windows.
Check out some of our favorite new Bermudian designers in the slideshow. 
Alshante Foggo's collection Tropixal was inspired by island living with a color palette drawn from the pink and orange of Bermudian sunsets.
Her early designs consisted of hand painting one-of-a-kind garments which she eventually developed into fabrics. 
Powerful patterns and bold colors are the centerpiece of the collection.
Juliana Gibbons, a 22-year-old designer, was inspired to create her hand-draped collection by Henry Wadsworth Longfellow's 1842 poem The Rainy Day.
Her main interest lies in textile design which is often inspired by the creative process itself. Gibbons will manipulate fabric directly onto the body for a unique wrapped effect. 
Several techniques were used to create this ethereal collection including: bleaching and color removal, draping, knotting and fabric manipulation. 
Rochelle Nicole Minors's collection was an elaboration on a project she developed while attending the University for the Creative Arts in England. 
The designs were inspired by a series of photographs of windows she took while traveling in Europe. In some cases the actual photographs have been printed directly onto fabric where other garments simply recall the geometric shapes. The necklaces were created by stringing hand-painted curtain rings onto ribbon. 
The colored knee-socks that peppered the show are a nod to the traditional Bermudian businessman uniform of Bermuda shorts and tall socks.