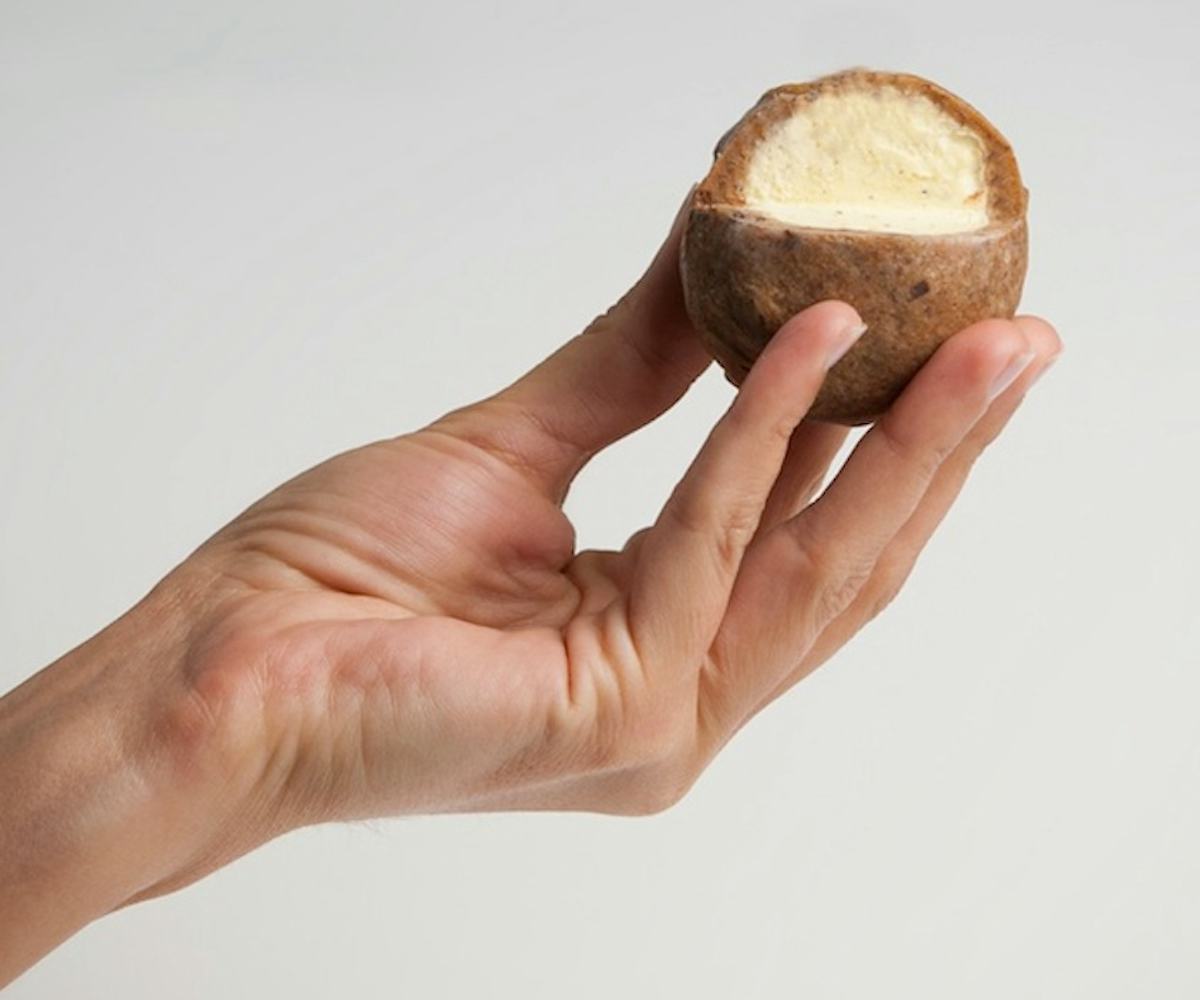 ice ice baby
ice cream that doesn't melt all over you.
The only thing better than ice cream on a hot day? Ice cream on a hot day that doesn't drip all over you. It might seem too good to be true, but that's exactly where these new WikiPearls come in.
This doughnut hole-meets-Dippin Dots mashup is the genius idea of WikiBar, a design store in Paris. The little balls of ice cream are packed inside a flavored solid covering that you can actually eat. This means that not only does the ice cream melt way slower than normal, you can also hold it in your hand.
While only three flavors exist so far–mango with a coconut skin, chocolate with a hazelnut skin and vanilla with a peanut skin–WikiBar plans on expanding with new combinations shortly. Plus, good news for those of us stateside, because the company plans to launch in America this fall!
Is this the future of ice cream? Tell us in the comments!