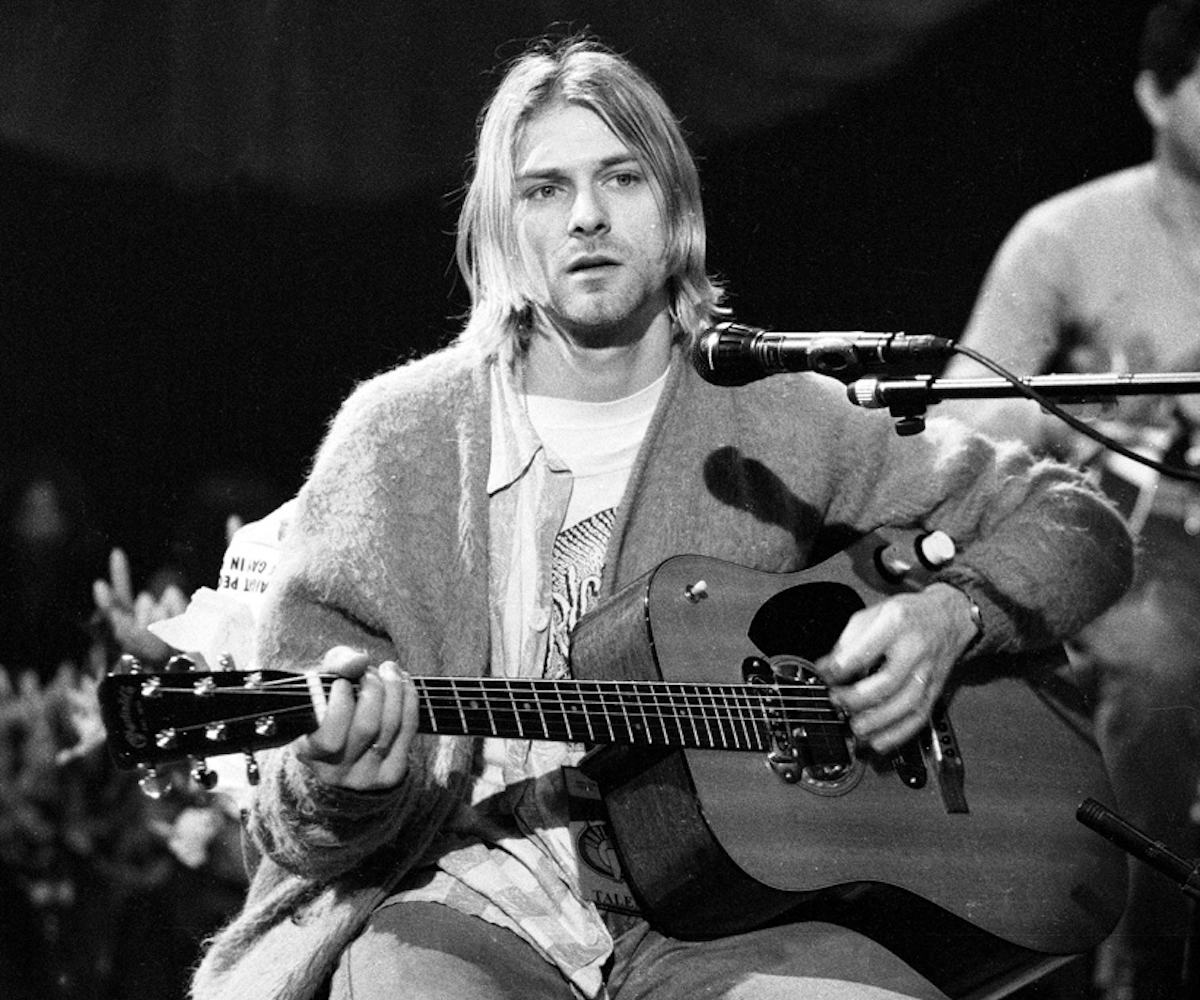 Photo by Frank Micelotta / Getty Images
a never-before-heard kurt cobain song just surfaced
We're not going to dance around this news: Rolling Stone has a never-before-heard Kurt Cobain song. That's right—even though in the two decades since his death, just about everything in the iconic musician's life has been studied and made public, there's literally a song that he wrote and recorded that no one had heard until Brett Morgen discovered it in Cobain's storage facility. Morgen is directing the upcoming documentary Kurt Cobain: Montage of Heck, which will include this track.
The clip that RS has on its website is brief—under 40 seconds—but the swirling, moody, haunting melody is still poignant in the way that only Kurt Cobain could be. And hearing such a familiar voice murmur such an unfamiliar tune is a breathtaking experience. Listen to it, below. 
The film comes out in select theaters on April 24 and on HBO May 4.
(via Rolling Stone)