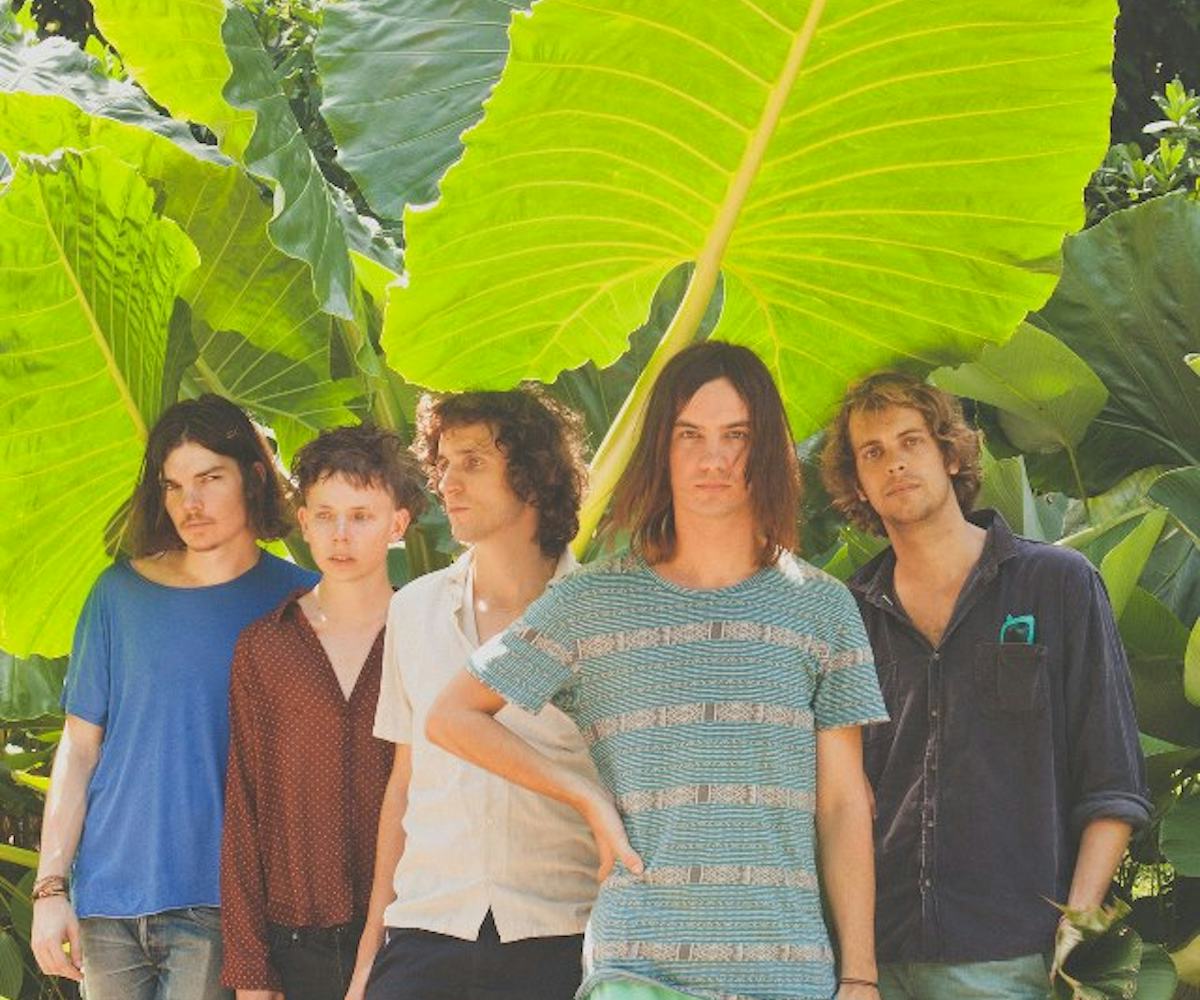 good listener
start the weekend right with our five favorite new tracks!
The latest addition to the circle of icy electro-pop awesomeness that ASTR, Elliphant, and even Lykke Li already occupy, Tove Lo has all the makings of a star. She has
Ellie Goulding's stamp of approval
(another member of the club!), she specializes in ridiculously catchy pop melodies and soaring, synth-ridden choruses, and she's already shot to the top of The Hype Machine with past tracks like "Stay High" and "Habits." Get hooked on her new single "Not On Drugs" above. LIZA DARWIN
Bloom Twins- "Happy" (Pharrell cover)
If you've ever wondered what Pharrell's mood-boosting single sounds like skewed up, slowed down, and crooned by two Ukranian songbirds, we have your answer. These sisters (who, yes, are twins) work their dark magic on the ubiquitous track and the end result sounds like a different song entirely. It's gloomy, mellowed-out, and we're weirdly into it. We have a feeling Daria (the queen of downbeat sarcasm) would be, too. LD 
Iggy Azalea--"Impossible is Nothing"
Iggy Azalea's new track "Impossible is Nothing" feels likes opening up a chime-y, sweet-yet-eerie music box. But instead of a ballerina twirling in the middle, we find the badass rapper herself preaching about not letting the haters hate. This cut from the Australia native is the latest off her album
The
New Classic
, expected for release in mid-April. ALEXA PEARCE
Felix Cartal--"Ready for Love" feat. Chloe Angelides
Felix Cartal's jumping-up-and-down dance beats have been graced by a wide range of unexpected vocals--everyone from Sebastien Grainger of Death from Above 1979 to Maja Ivarsson of The Sounds and Johnny Whitney of The Blood Brothers. But his new release "Ready for Love" features the tantalizingly powerful chords of Chloe Angelides, which cut through the spunky keyboarding of the Canadian EDM producer. "Ready for love" just might be the perfect track for that post-Valentine's depression we're still not over. AP
Tame Impala -- "Stranger in Moscow" (Michael Jackson Cover)
Tame Impala always reminds me of summer, and their latest cover of Michael Jackson's groovy, R&B hit "Stranger in Moscow" is no exception. It has all the Tame Impala trademarks you know and love (echoing vocals, dreamy synth, plenty of reverb), with a little added pop touch. Take a listen and pretend you're driving up the Cali coast with the windows down. STEFF YOTKA