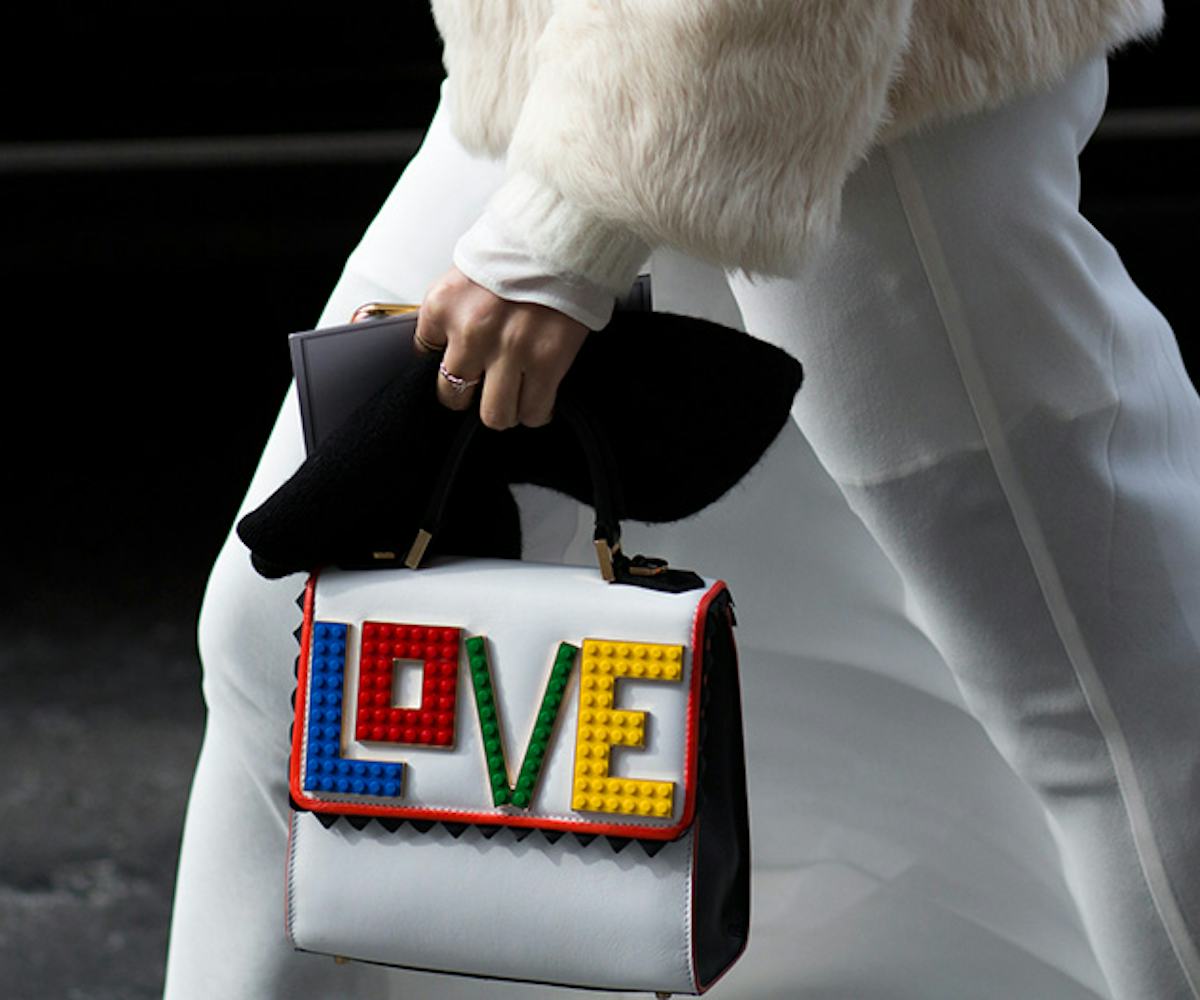 Photographed by Jack Maffucci.
The Prettiest Street Style Snaps From NYFW, Day Two
Day one of New York Fashion Week brought the chill. Day two brought that, multiplied it by a lot, and added wind. Call us fashion people crazy, but hey, at least the temperatures are giving us things to talk about over fancy drinks at fancy after-parties.
Yesterday, it was clear no one was letting the cold bother them when it came to style. And today, there was even more evidence of that: more coats, more faux-fur, more hats, more gloves, more scarves. It's the bags, though, that piqued our interest the most. How folks are carrying around their big phones and whatever essentials they need on-the-go makes for exciting accessory stalking.
Check out some of our favorite snaps from day two. Plus, be on the lookout for Diane Kruger. She's been popping up everywhere—even here. On to day three!
Now this is one tête-à-tête we can get behind.
This look is transcendent.
Match your little purse to your stars.
The look is brr; the feeling is warm.
NYLON's Style Director Dani Stahl giving us stripe envy.
Blue and fuzzy is the only kind of blue we like to feel.
Anyone else noticing more and more people channeling this look?
A shopping bag, because we need some sort of therapy this week.
Nutella-ella-ella-eh-eh.
Diane Kruger!
We love love. So, like, we obviously love this bag.
Details.
Gimme pizza! P-I-Z-Z-A!
EJ Johnson serving you Matrix vibes.
A bag that also functions as a comfy pillow? Sign us up.