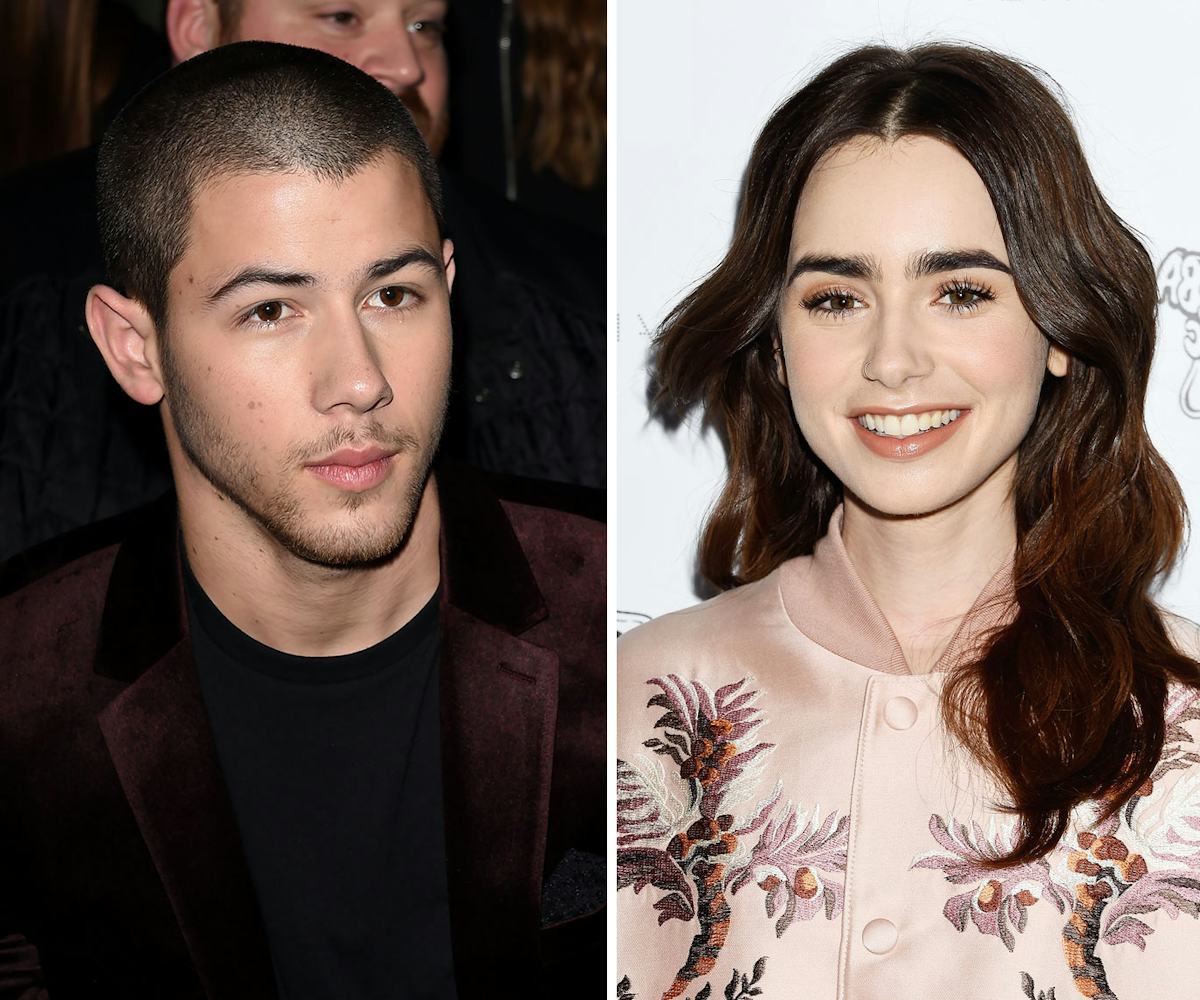 Photos by Stuart C. Wilson and Frazer Harrison/Getty Images.
Guess Which Budding Star Is Dating Nick Jonas?
Well, that didn't take long. Just days after admitting that he and long rumored paramour Kate Hudson shared a "beautiful connection," it appears as though Nick Jonas has moved on. According to Us Weekly, the "Jealous" singer has embarked on a relationship with Lily Collins, she of Snow White fame. 
"Nick really likes Lily," a source told the magazine. Another witness caught the duo, who have been friends for years, on a recent sojourn to the California ski resort Mammoth Mountain. They were also seen laughing the night away at L.A.'s Bowlero Mar Vista. If you guessed that it's a bowling alley, you get a prize.
The news should come as no surprise to anyone who's been following the recent escapades of the young pop star, which include another ski trip with the aforementioned Hudson (to the exact same resort he took Collins to, no less), as well as a recent admission that he is more than experienced between the sheets. 
The anonymous source, who it's safe to say will never be invited out with Jonas and Collins again, told Us Weekly that "Nick really likes Lily," but that the two are far from serious. 
It looks like Hollywood's newest love triangle is just getting started.