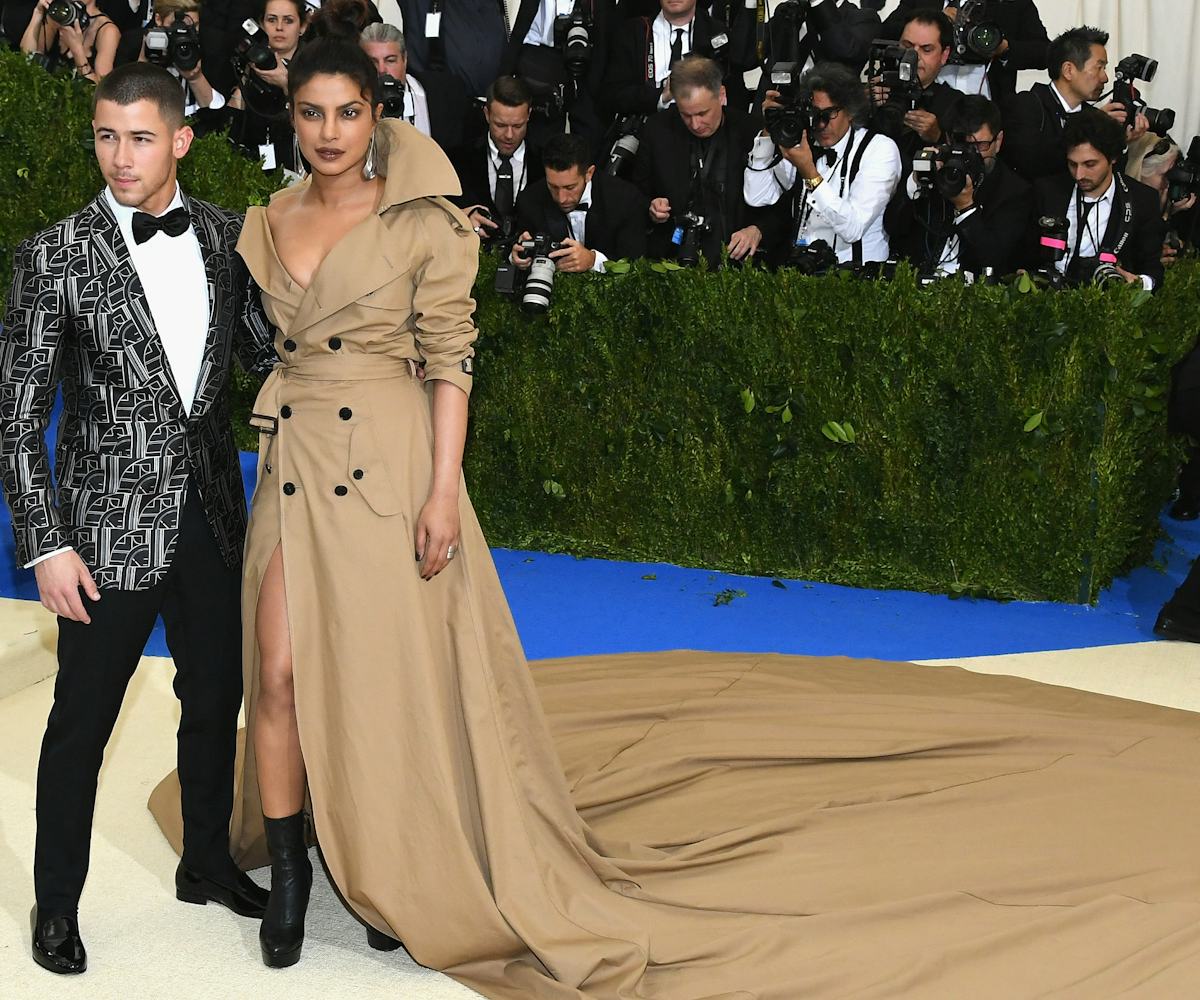 Photo by Dia Dipasupil/Getty Images For Entertainment Weekly
Nick Jonas And Priyanka Chopra Are Engaged
Is there anyone who didn't get engaged this summer?
Seems like there's a new celebrity engagement every week, doesn't it? This time, congratulations are in order for Nick Jonas and Priyanka Chopra, who reportedly got engaged last week on Chopra's 36th birthday, while the two were vacationing in London.
Jonas took his time picking out the perfect ring—according to a source close to the couple, he closed down a Tiffany's just to go ring-shopping. The insider also told People that the two are "so happy" to be engaged. Well, that's good! The alternative would be depressing.
Chopra and Jonas were first rumored to be dating back in 2017, when they walked the Met Gala red carpet together. However, they never officially confirmed their relationship, even as internet sleuths kept an eye out for evidence like affectionate Instagram comments (of which there were many). But recent weeks have seen the two attached at the hip—both in L.A. and in India, where they traveled to visit Chopra's parents and to attend a wedding together.
Now it seems the next wedding they attend together could be their own. Or maybe that of Joe Jonas and Sophie Turner? Time will tell. 
Meanwhile, does anyone else remember the Bonus Jonas? Whatever happened to him?