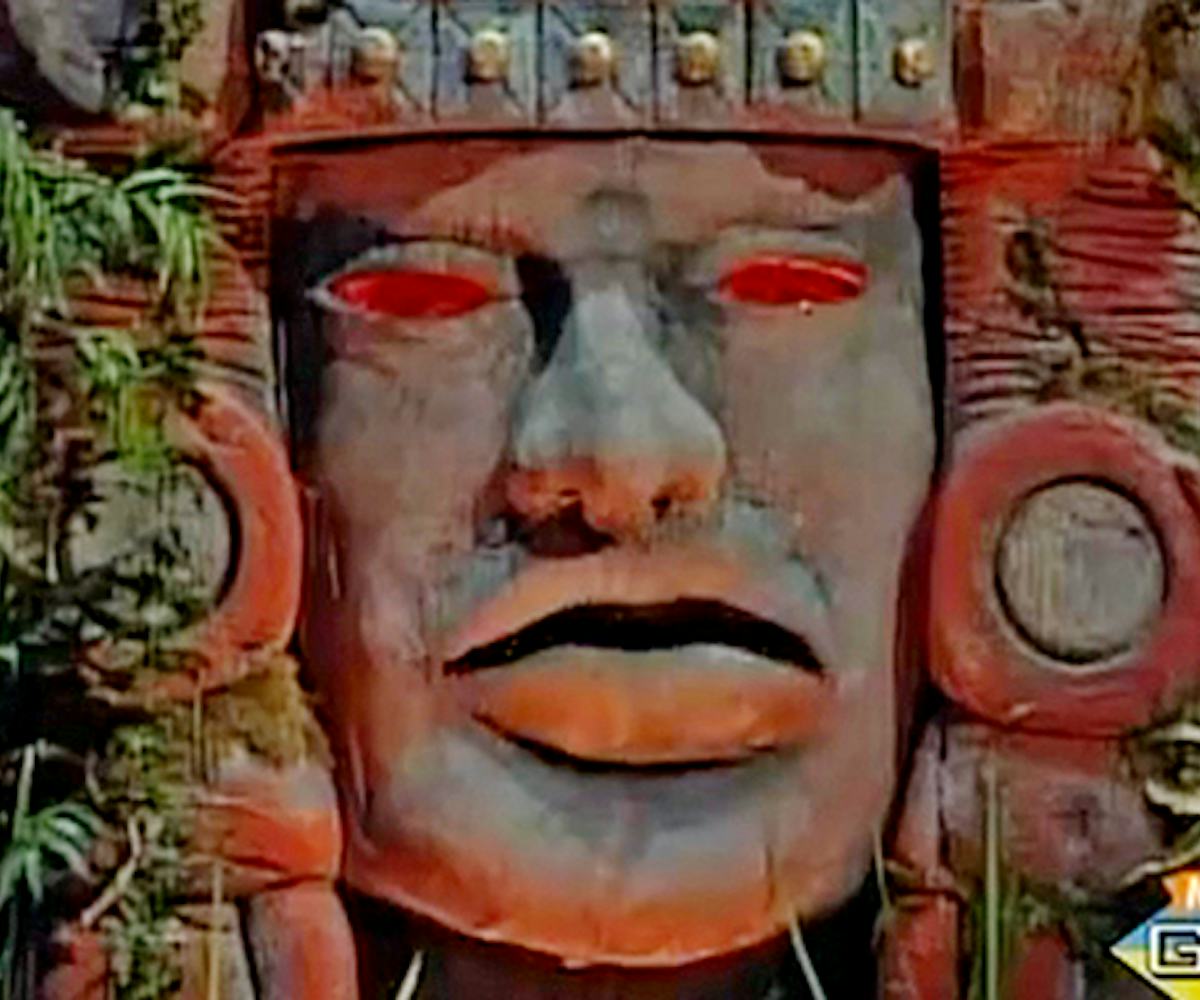 Photo courtesy of Nickelodeon.
Your Favorite Childhood Game Show Is Being Remade Into A Movie
Who's Ready To Get Scared By The Temple Guards Again?
Nickelodeon's '90s revival is officially in full swing. Just months after announcing a big-screen adaptation of its beloved cartoon Hey Arnold!, the children's cable network is bringing back another cult relic from its television golden age. Legends of The Hidden Temple, the adventure-themed game show that aired between 1993 and 1995, will be reimagined as a TV movie later this year, reports Variety.
By now, most kids who grew up watching the game show have kids of their own, which means it's up to Nickelodeon to introduce a whole new generation to the hidden temple of Olmec, and the dangers that lie within. According to Cyma Zarghami, president of Viacom's cable networks, "Interest in the Nick library was becoming louder and louder and louder," thanks to how on trend '90s nostalgia is, especially on social media. 
While the original game show featured six teams of kids who had to complete challenges to ultimately defeat the giant stone-faced temple known as Olmec, the movie version will center around three siblings who must "conquer a series of obstacles to remain alive." Think Jumanji meets Indiana Jones and The Temple of Doom. No official release date has been announced, but since principal photography is not yet underway, our guess is Legends of The Hidden Temple will air sometime around Christmas. That leaves you plenty of time to finish your homework.